A new composite chassis concept, aimed at showing car makers an efficient way of changing from petrol to electric cars, is being launched today at the Cenex LCV show by Williams Advanced Engineering (WAE). 
The new concept, dubbed FW-EVX, shows how car makers can create all-new plug-in hybrid or full-electric models without going through the comparatively inefficient stage of building electrified versions of conventional cars. FW-EVX is a highly optimised all-electric rolling chassis
—in effect, a scalable and self-supporting 'skateboard'. It uses a rigid and compact composite structure to carry electric motors (up to four),
 to mount traction batteries
 in a low and safe location, 
to manage airflows for both component cooling and aerodynamic efficiency and to provide mountings for new, Williams-designed carbonfibre suspension parts.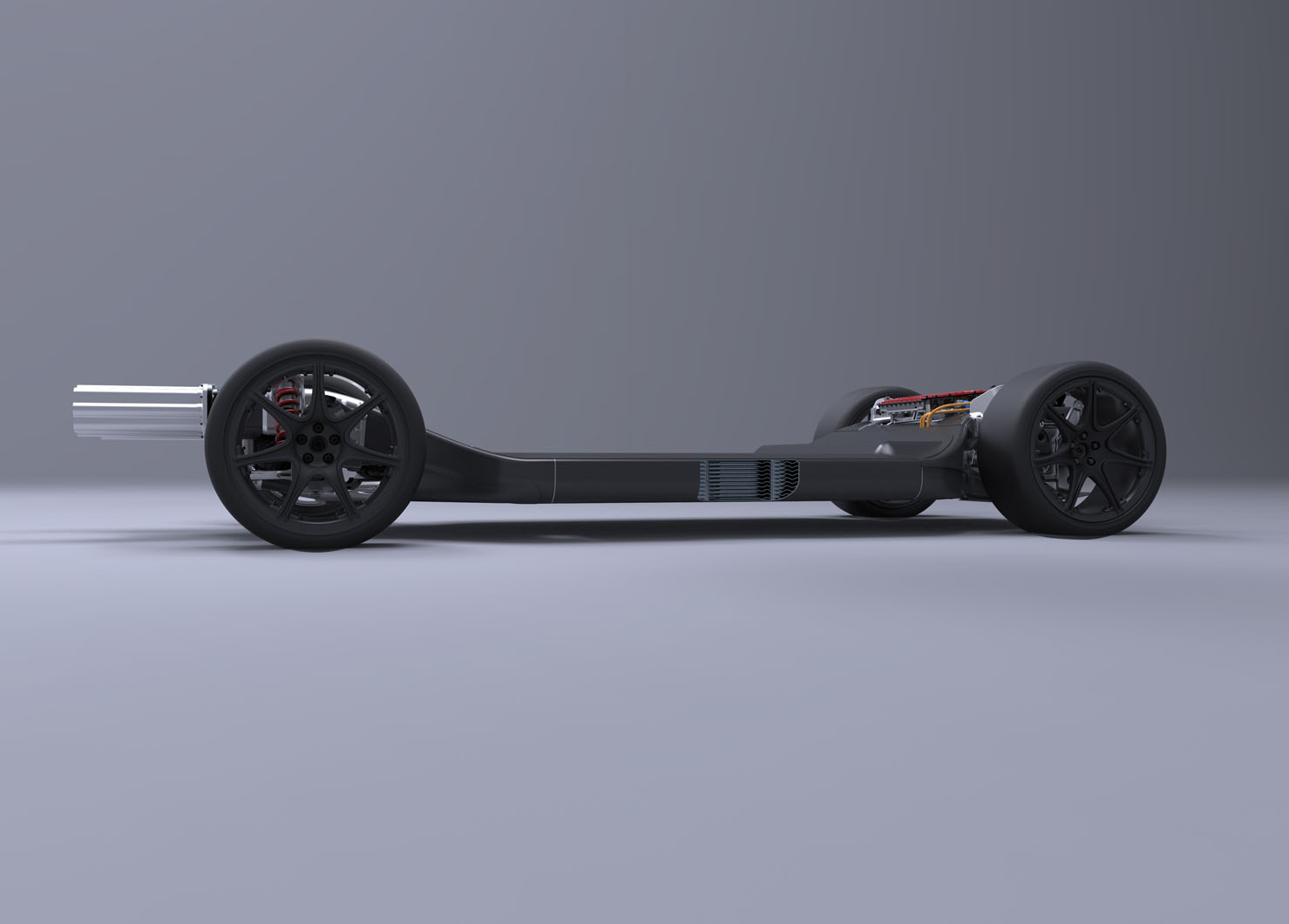 Other so-called skateboards have been proposed in the past, but none capable of handling so many competing car functions at once, or with such scalable versatility built in. The concept could work, Williams engineers claim, for both composite and aluminium construction. 
According to Craig Wilson, WAE's managing director, the FW-EVX concept can make an EV lighter, safer and greener than a conventional adapted design. Its space efficiency allows it to carry a bigger battery, for a longer range and better performance.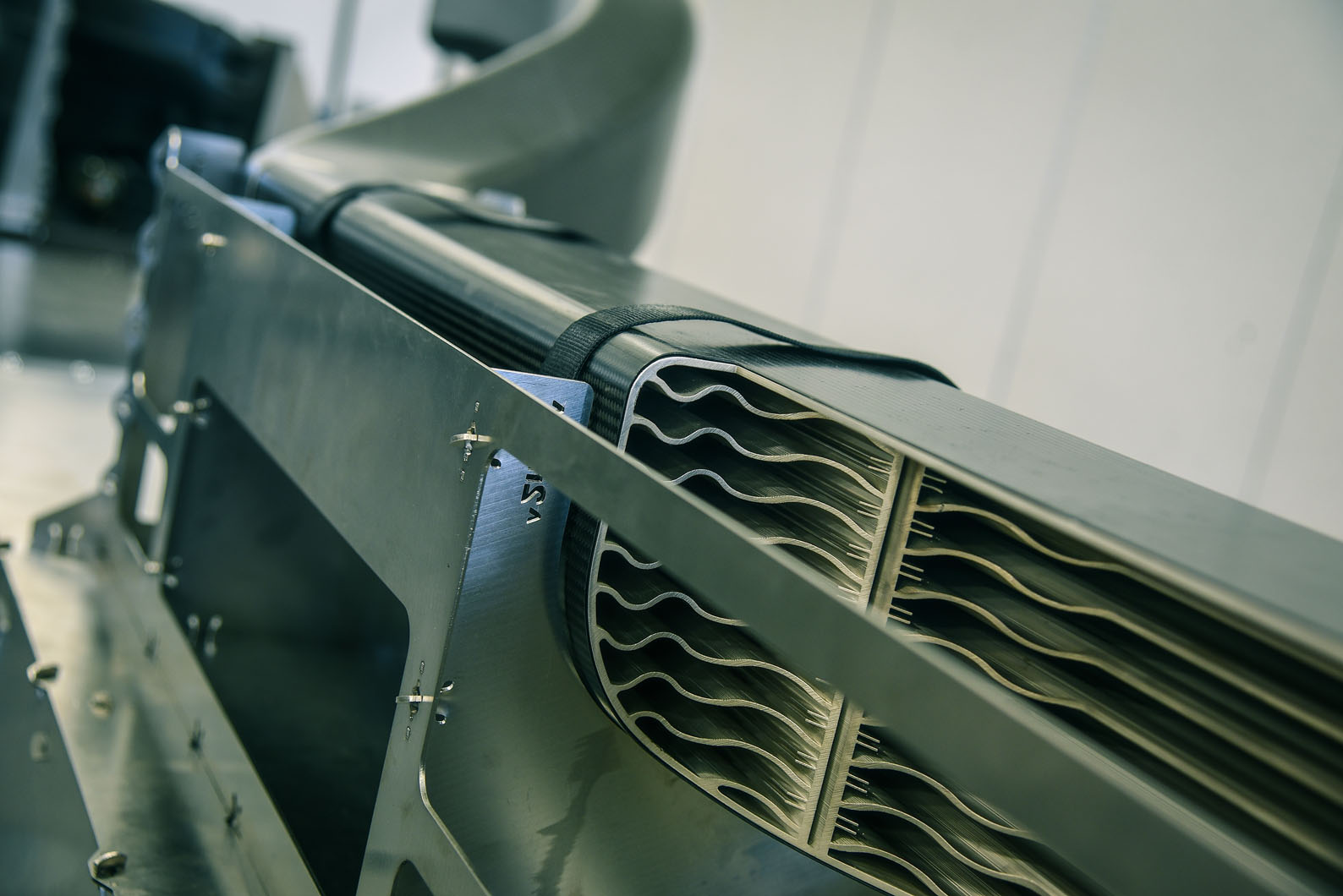 The whole system, subject to Williams patents, has been configured for maximum adaptability, allowing clients to fit it with a wide range of 'top hat' bodystyles. "We believe there's a business with high potential here," said Wilson. 
In effect, FW-EVX consists of a rigid central platform with latest-spec crash structures mounted front and rear. It carries a long, wide but thin under-floor battery box in its centre. The box is enclosed by a pair of hollow, load-bearing composite members, forming sills at the edges. They collect air at the front of the car, direct it through alloy radiators mounted inside, and exhaust it rearwards in a way that can create downforce via an aerodynamic diffuser. 
Two tech highlights in more detail 
Flat-pack battery module: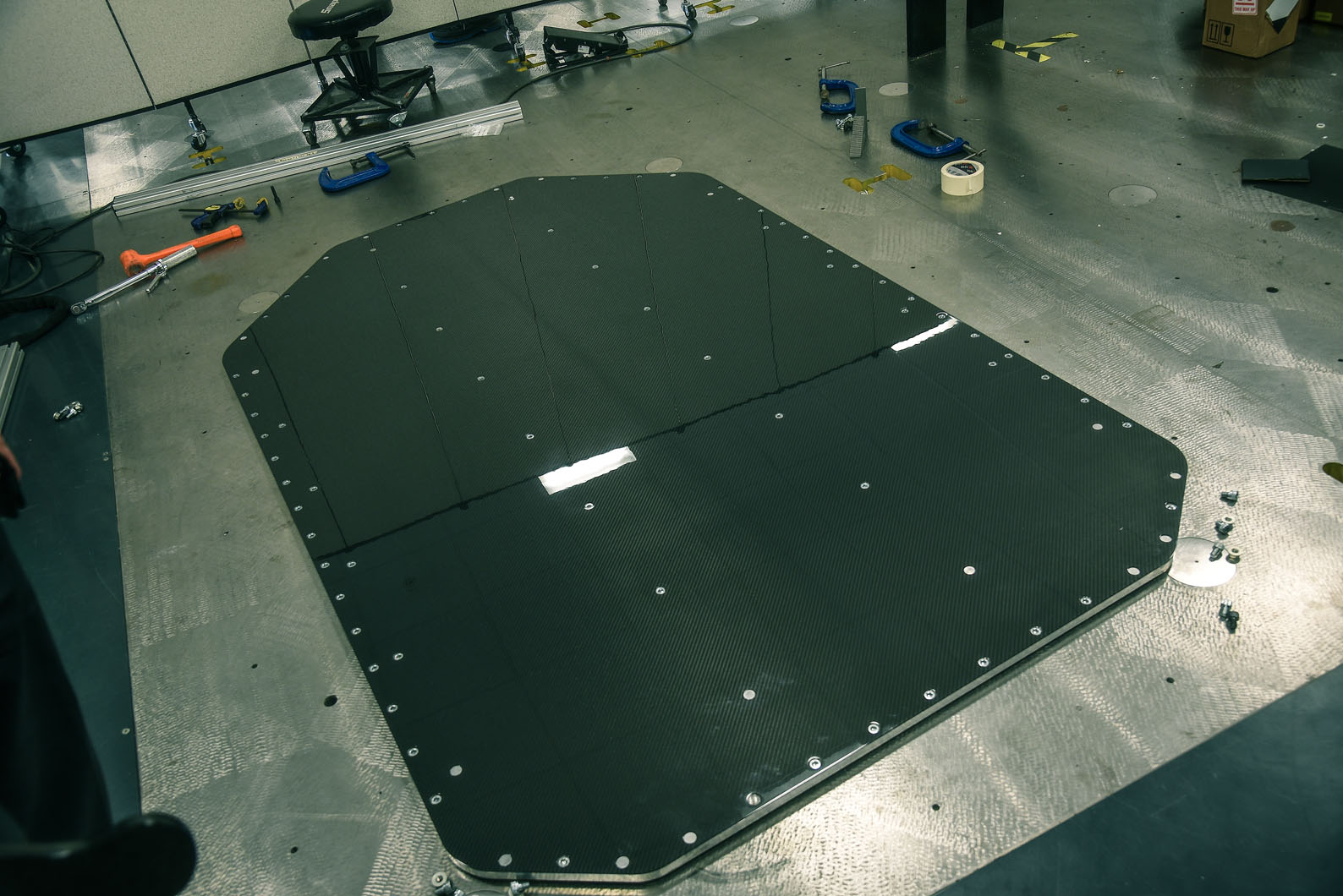 Williams' new concept chassis also showcases a rigid composite battery pack design, made by a process it calls '223' because it starts in two dimensions as a sheet of material but eventually forms a skeletal, compact but extra-strong 3D component. FW-EVX's central battery module — its outer carrier etched into components
 as a sheet, then folded and bonded into its final form — is strong enough to contribute to the rigidity of the total system and to protect it very effectively in a crash. Formed in carbonfibre, it's also extremely light.