New images and a video have been released for the Dendrobium, a new all-electric hypercar developed by Singapore electric mobility company Vanda Electrics and Williams Advanced Engineering.
The two-seater, which is the first hypercar to come out of Singapore, features advanced drivetrain and aerodynamic technology that benefits from Williams' experience in Formula 1.
The pictures and video show some close-up detail of some of the concept's features, including the interior and rear.
No technical details have been released, but the car is described as using electric drivetrains, suggesting a multi-motor setup has been employed that makes use of technology from Williams' hybrid F1 units.
The car's exterior has been designed with a focus on downforce and aerodynamic performance, and the first two images reveal how extreme the resulting shape is. At the front, the car's nose features large openings to work the air, while at the back, a large, fixed rear wing extends across the body's full width. The teardrop-shaped roof is reminiscent of those used by prototype racers, as is the large diffuser that pokes out of the back.
F1-derived composite technology has been used to create the car's structure. While no details have been released as of yet, the images show exposed carbonfibre, suggesting Williams has produced the monocoque in a similar style to its F1 racing tubs.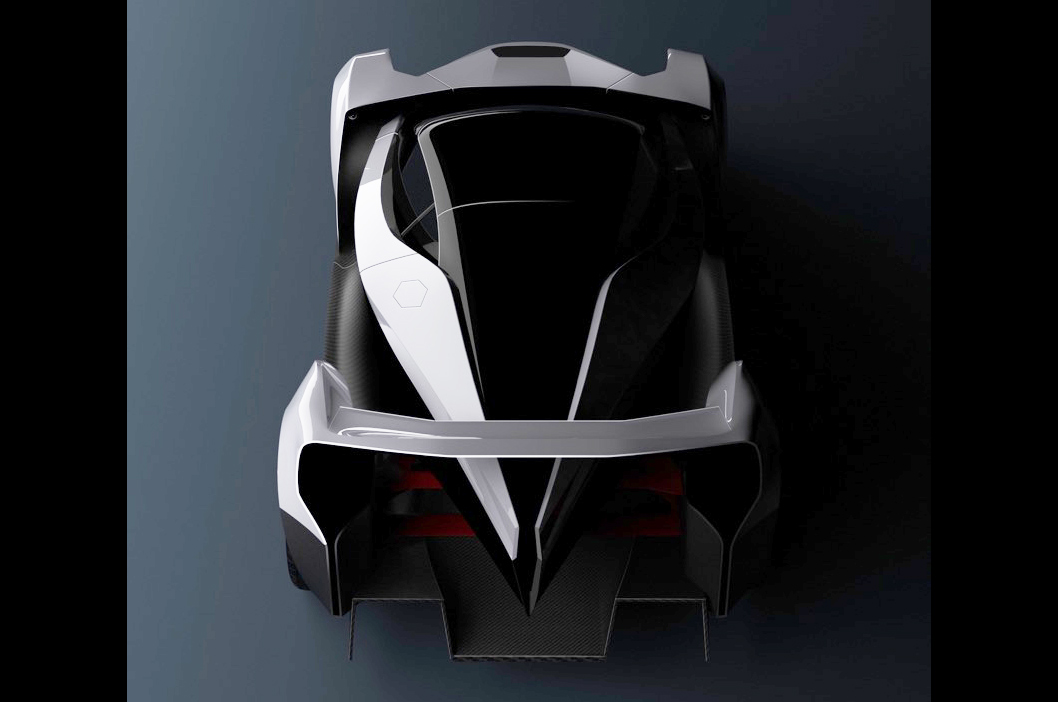 The car gets its name thanks to its doors, which open automatically in a similar way to a Dendrobium flower, a native orchid species of Singapore.
Inside, the Dendrobium features leather upholstery that's been provided by Scotland's Bridge of Weir Leather Company. The material comes from heritage breeds and is described as the lowest carbon tannery and leather product in the world.