If you want to travel very quickly indeed, then you'll need an EV. In a very short time, the electric vehicle has evolved from lumbering, slow-moving mobile chicane to high performance paragon. As they smash speed records and ace acceleration tests, the latest generation of battery-powered hypercars are banishing all memories of bumbling milk floats and the weedy G-Wiz.
It's not hard to see why electric power is well-suited to delivering devastating performance. Not only are electric motors powerful and compact, they deliver all their torque instantly for unrivalled response. Often they're used in pairs to deliver, one for each axle, to serve-up limpet-like four-wheel drive traction off the line. The motors can also be finely controlled, which allows for the precise pouring of power so that not a single horsepower is wasted.
What's more, the fast-paced nature of EV technology has allowed manufacturers to engineer impressive performance gains in a short space of time. This is particularly the case when it comes to lithium-ion batteries, which now feature plenty of energy as well as sophisticated thermal management systems that allow them to deliver their full potential all the time.
So, here's our list of the fastest accelerating EVs that you can (theoretically) buy, either right now or in the coming months. To get into this top 11, a contender needs to be able to claim a 0-60 or 0-62mph time of under three seconds.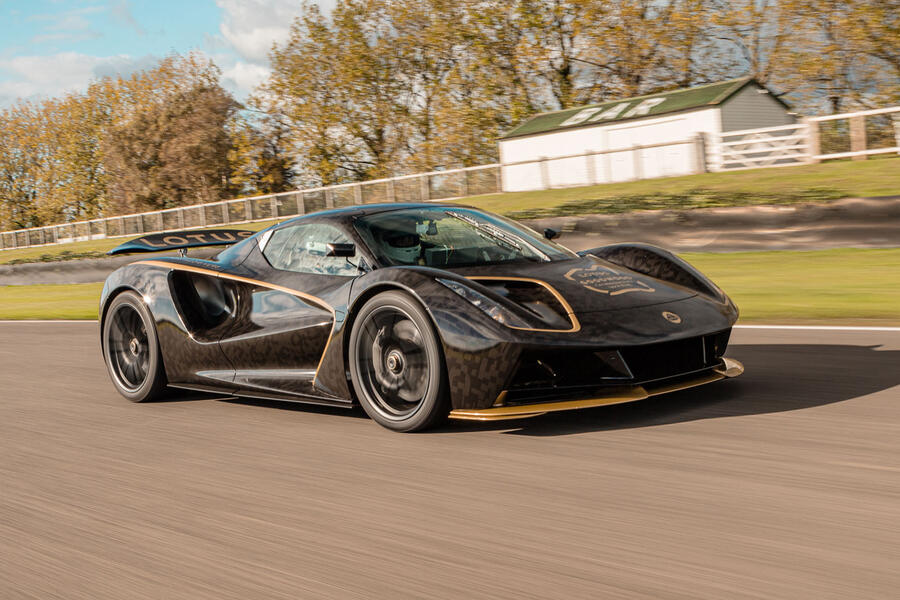 While Lotus still hasn't announced the definitive performance figures for its pioneering EV, with a mighty 2011bhp it's likely to move-up this list when the numbers are finally in. Currently, the British brand is saying that the Evija should be capable of smashing from standstill to 60mph in "less than three seconds" and onto a top speed of "over 200mph".
Even so, while the performance figures attract the headlines, Lotus is keen that its mid-engined machine stays true to the firm's lightweight roots and delivers on its reputation for thrilling handling.
A target mass of 1700kg looks a little hefty in isolation, but it undercuts many similar electrically powered supercars, while its carefully developed driver modes and four-wheel torque-vectoring have already impressed us in a brief drive of a prototype.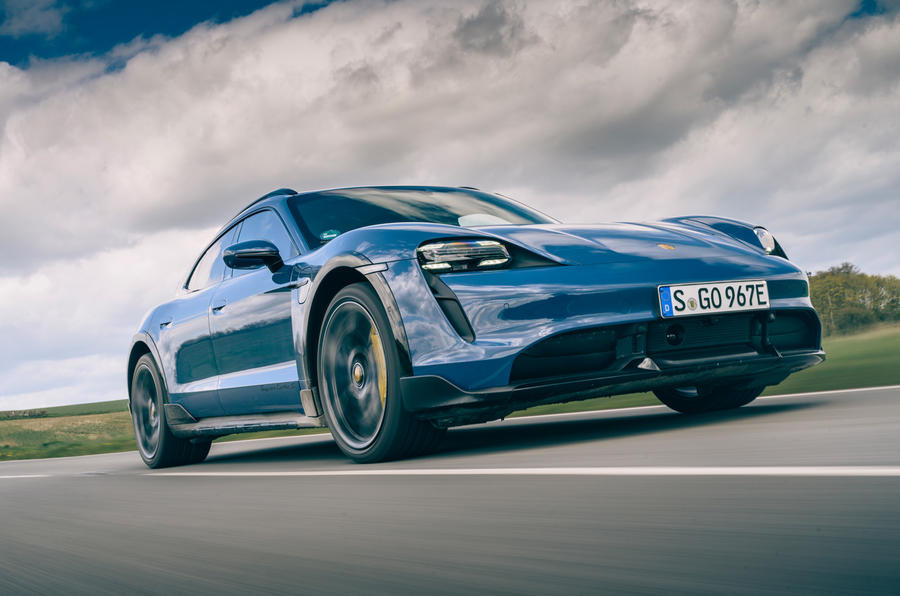 The high-riding close relation of the Taycan, the Cross Turismo features most of its saloon sibling's driving dynamism but adds an extra dose of family-friendly practicality and the ability for some light-off-roading.
Powered by the same outrageous 751bhp twin motor set-up as the standard Taycan Turbo S, the slightly heavier and less aerodynamically slippery Cross Turismo requires a tenth of second longer to get from standstill to 60mph, at 2.7 seconds.