Stationary traffic isn't typically an environment to leave you gawping in wonder at your surroundings. But when that traffic is downtown Manhattan and you're driving a Lucid Air, you only need to look up to do a bit of sightseeing, because the Air's striking windscreen runs all the way back into the roof to give you a panoramic view of the city and the sky above from a unique perspective.
The Air itself comes with a unique perspective of its own. Its maker Lucid is determined to do things differently as it creates truly premium if not luxurious electric cars way above Tesla in their positioning and with an eye as much on Bentley as Mercedes-Benz or Audi.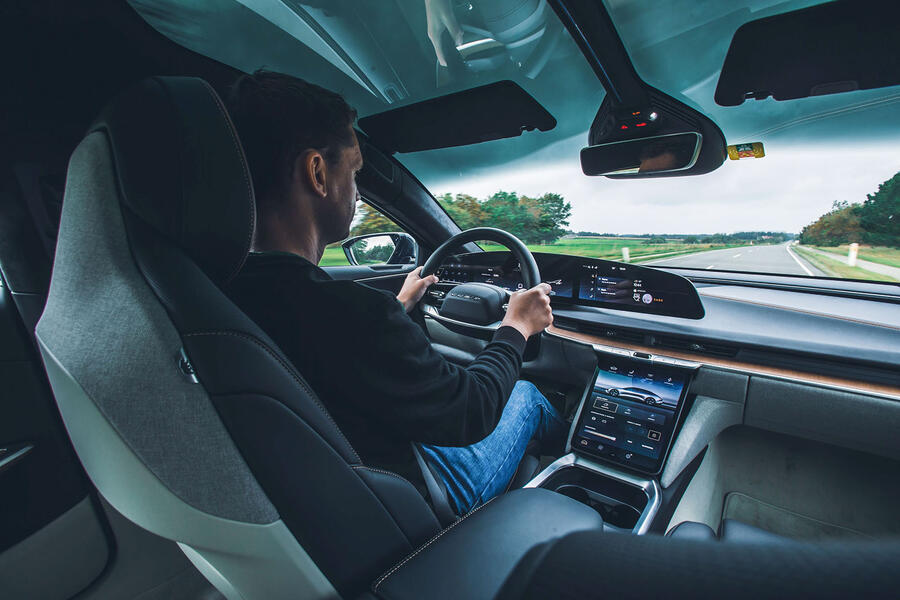 The Air saloon is Lucid's first model. We have experienced it briefly before on a short drive around a year ago, when it first entered production. That was an early-build car, but now Lucid is fully up and running, with 7000 Airs having rolled out of its US factory in Arizona last year and a further 12,000 planned for this year – and one of those cars is ours for a sunny early April day in New York.