A charging post in Milton Keynes isn't the obvious place to meet the world's fastest electric car. But the Rimac Nevera and its chief engineer aren't in the UK for long and I have only an afternoon in the company of both.
Tomorrow, this Croatian creation is needed in pristine condition at the Salon Privé concours in London so that people wearing red trousers and no socks can look at it and maybe order one. So before that we will head to the road and find out what it's like as a normal, everyday sports car.
And that seems as relevant to me as its 258mph top speed. Now, I'm not saying I'm totally accustomed to 1877bhp hypercars, I'm just saying that the age-old question "what'll it do, mister?" isn't as pertinent as it used to be, because these days the only place you can find out how fast even modest sports cars can go is if you're a manufacturer test driver or fancy a spell serving at His Majesty's pleasure.
Besides, "I forgot my pace notes", jokes Matija Renić, the aforementioned engineer, as we head to the most picturesque areas Bedfordshire can offer, through towns and villages, squeezing past suburban buses and then on to the pretty B-roads that are the hallmark of British driving, heavily crowned, narrow, tight and dismally surfaced. In a 1.99-metre-wide, £2.4 million hypercar that wants to be doing 0-62mph in 1.95sec. Yikes.
Thankfully, the Nevera "isn't a one-trick pony", says Renić. "This is a fully electric hypercar with four electric independent motors, almost 2000 horsepower and crazy amounts of torque," he says, "but it's very interesting and entertaining to drive even on this kind of road."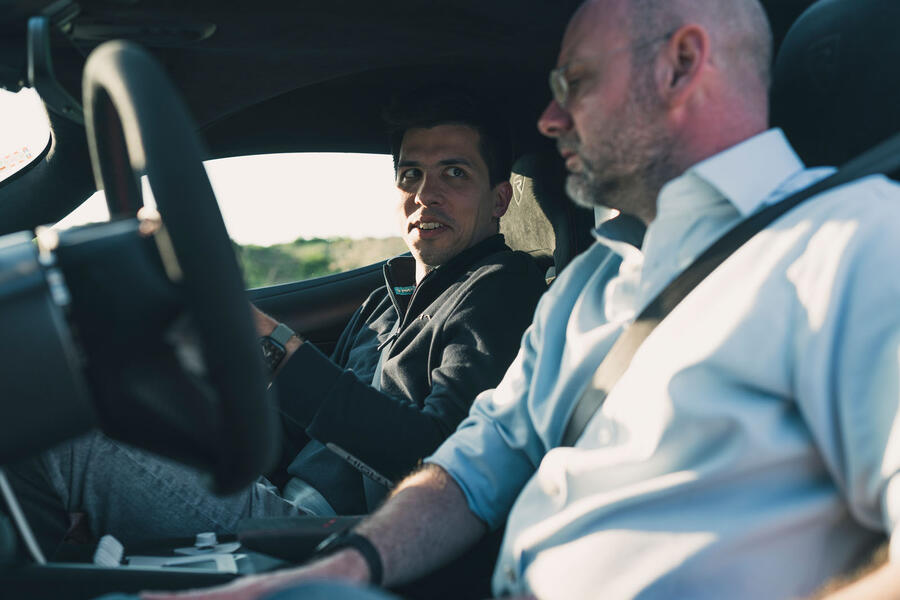 I wonder just how important that is. "It was one of the main goals," he says. "A lot of the guys in the company are petrolheads, or gearheads if you like, and for us it's about what an electric car can be and making one that's engaging, fun to drive. It's a driver's car in the end."