An active, diverse lifestyle calls for a car that lives up to the challenge. Take Jack and Alice, for example. They don't waste a second: when Alice isn't working as a vet, and when Jack is away from his architect's desk, they spend their time making the most of the world around them. From running to paddle-boarding, the concept of chilling out doesn't seem to have occurred.
When you're squeezing as much from life as you can, you need a car that doesn't get in the way. That's why the 2017 Skoda Octavia is perfect for them. From its keyless entry system to its 610 litres of boot space, whether they're loading their dogs into the boot or strapping a paddle-board to its integrated roof rails, it keeps their weekend moving.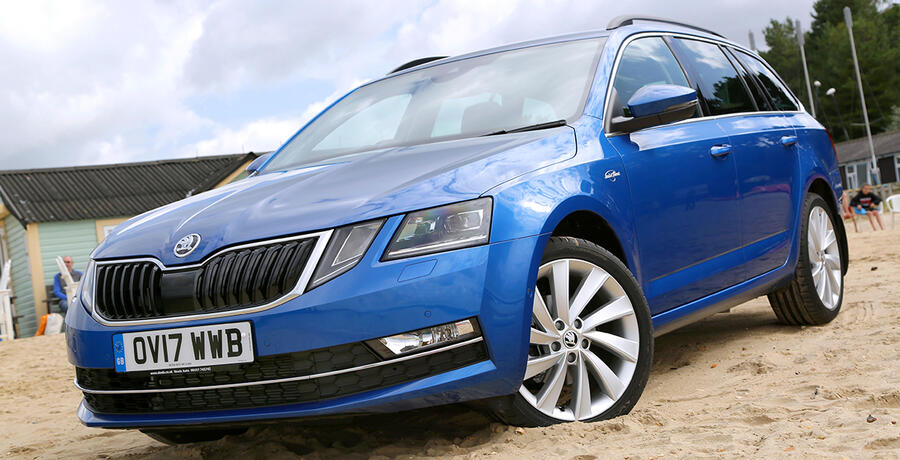 The whole 2017 Octavia range is just as versatile. The Octavia vRS, for example, has a turbo-charged petrol engine developing more than 230 horsepower; by contrast the go-anywhere Octavia Scout comes with all the treats you'd expect from an Octavia, plus increased underbody protection as well as a full-fledged off-road mode, including four-wheel-drive and a descent mode to make steep inclines easier.
For more information on the new Skoda Octavia, click here.
used Skoda Octavia 2014-2020 cars for sale
Skoda OCTAVIA 2.0 TDI VRS Euro 5 (s/s) 5dr
Skoda OCTAVIA 2.0 TFSI VRS Euro 6 (s/s) 5dr
Skoda OCTAVIA 1.5 TSI ACT SE L First Edition Euro 6 (s/s) 5dr
Skoda Octavia 1.6 TDI SCR SE Technology Euro 6 (s/s) 5dr
Skoda Octavia 1.6 TDI SE Technology DSG Euro 6 (s/s) 5dr
Skoda Octavia 1.5 TSI ACT SE L Euro 6 (s/s) 5dr
Skoda Octavia 1.0 TSI SE Technology DSG Euro 6 (s/s) 5dr
Skoda Octavia 2.0 TDI SE L First Edition DSG Euro 6 (s/s) 5dr
Skoda Octavia 1.4 TSI SE Sport DSG Euro 6 (s/s) 5dr
Powered By