This week, Steve reveals how Abarths are a surprising peak performer on hill climbs, shares his first impressions of the Porsche 911 Turbo S Cabriolet and shares his tips for keeping on top of MOT deadlines - hint: there may be an app involved.
Tuesday
Feeling distinctly guilty about having had a wonderful week that started with an all-action (and carefully sanitised) morning at Shelsley Walsh hillclimb near Worcester, hurling the latest Abarths up the steep, 1000-yard track. Abarth cars do well in the UK: a couple of years ago, the company's 5000-plus annual sales volume beat the Italians! My test car was a top-spec, £30,000 695 70th Anniversario, equipped with every possible gadget and the top 180bhp power output.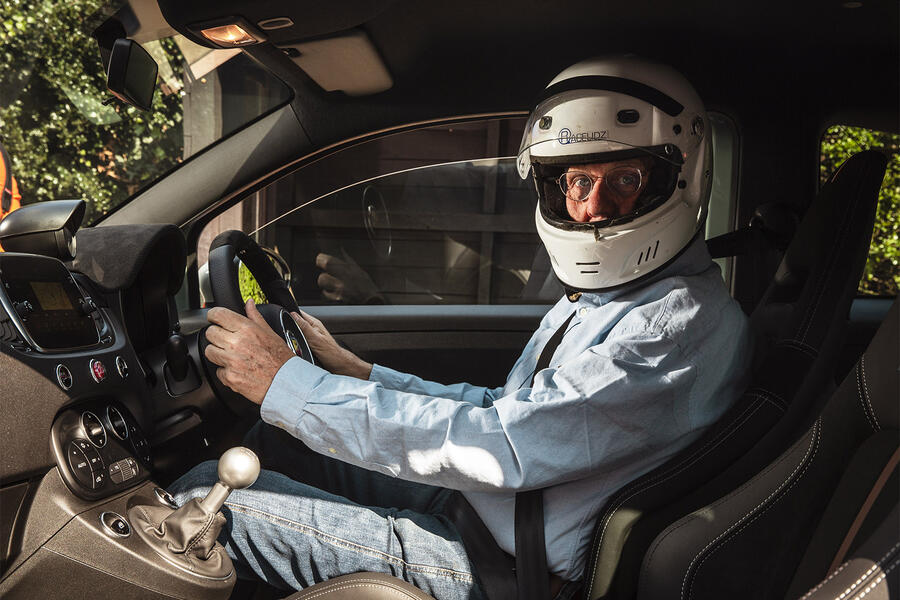 It felt plenty quick, especially after I'd been coached about the correct line through Shelsley's highly technical Esses by the chief instructor. The car's short wheelbase is great and it's easy to drive, but there's no disguising the substantial torque steer. Still, one of these would be a great daily-driver-cum-weekend-motorsport option for people who'd rather drive than fettle.
Wednesday
No sooner had I arrived home than a Porsche 911 Turbo S Cabriolet arrived on the doorstep, dispatched by the excellent Richard Lane, who orchestrates our First Drives programme. What a car! The poke, grip and sheer integrity of these cars grab me every time. The ride is aggressive, mind, and on some roads the road noise is damned close to unacceptable. But it's a wonderful owner's car, the 911, and you can perfectly understand why so many who can afford to spend their lives with them. I'm looking forward very soon to turning some purple prose on this superb machine.