The car industry is well and truly focused on reducing emissions to hit strict targets around the world.
But in the background, there is a quiet revolution under way with a number of car makers looking beyond lowering emissions to contribute to sustainability.
It's a move that not only makes brands look socially responsible but also plays to the public's growing awareness of what they consume and how it tallies to their values – whether it be what they eat, what they wear or which car they drive.
Only last year, Jaguar Land Rover revealed its Kvadrat material on the Velar as a premium alternative to leather. Kvadrat combines a wool blend with a suede cloth made from 53 recycled plastic bottles per vehicle, claims JLR.
Then, last week, at the reveal of the second-generation Evoque, JLR announced a cheaper, sustainable alternative too.
Buyers going for the top HSE trim of the Evoque can choose the Kvadrat material, while those opting for S or SE trims will be able to go for a PU and eucalyptus textile.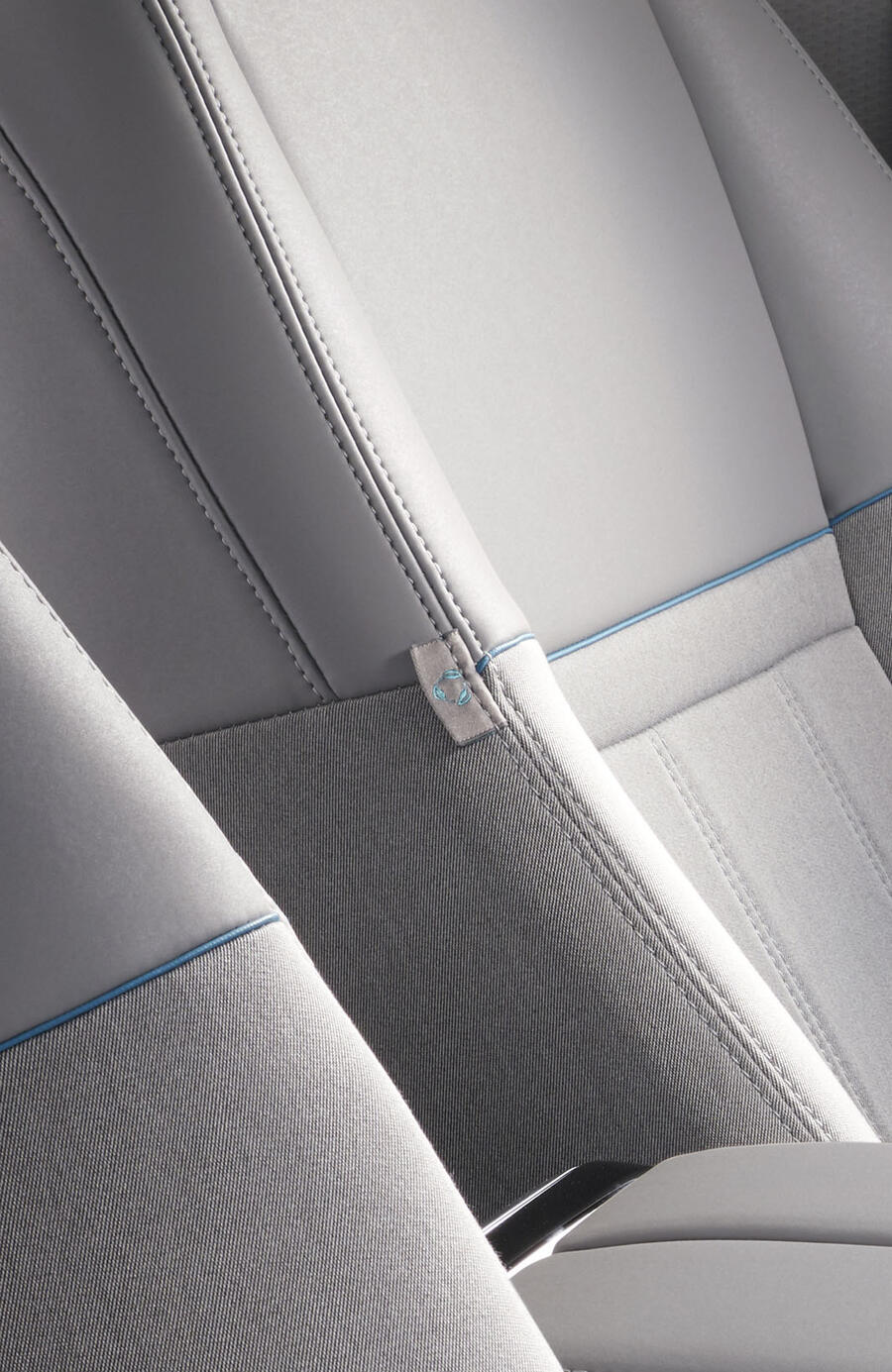 The car maker said the "eucalyptus mélange is Land Rover's first plant-based seat material – created with a blend of 30% Tencel fibres and 70% polyester". The eucalyptus is sourced from certified forests and is a quick-growing plant, we're told.
The PU "utilises pioneering technology recapturing and recycling 99% of the solvents required for its production", according to JLR. It added that it is also non-allergenic, odour-free, anti-microbial and lightweight.
Talking about the move to offer sustainsable materials as an alternative to leather, JLR interior design chief Amy Frascella said: "Land Rover Design are very proud of delivering these new materials into a mass production vehicle – we believe offering choices to our discerning customers is very important now and more so in the future as expectations of what defines luxury materials and values continue to shift."
While JLR should be applauded for getting in there early with alternatives, plenty of other manufacturers are on the case. German rival Audi unveiled its E-tron GT this week at the LA motor show. It's not due until 2020 but will offer a vegan interior. Fabrics made from recycled fibres are used on the seat cushions and armrests. Meanwhile, the floor mats are made from Econyl yarn, a recycled fibre derived from used fishing nets.