What is it?
Skoda knows its place in the Volkswagen Group hierarchy. While colleagues at Seat, Volkswagen and Audi have a licence to push higher up the performance hatch food chain, the Czech brand stoically champions its principle of putting value first.
That means that its vRS performance sub-brand has been neglected of late, with Fabia versions axed despite a strong presence in top-level rallying and rumoured plans of a Superb vRS shelved in the wake of Dieselgate.
The only car in Skoda's current line-up that's allowed a high-performance variant is the Octavia hatchback. As our earlier drive of the facelifted vRS showed, it's a creditable car but lacks the dynamic finesse its rivals offer. Now a new range-topper has joined the line-up looking to address that.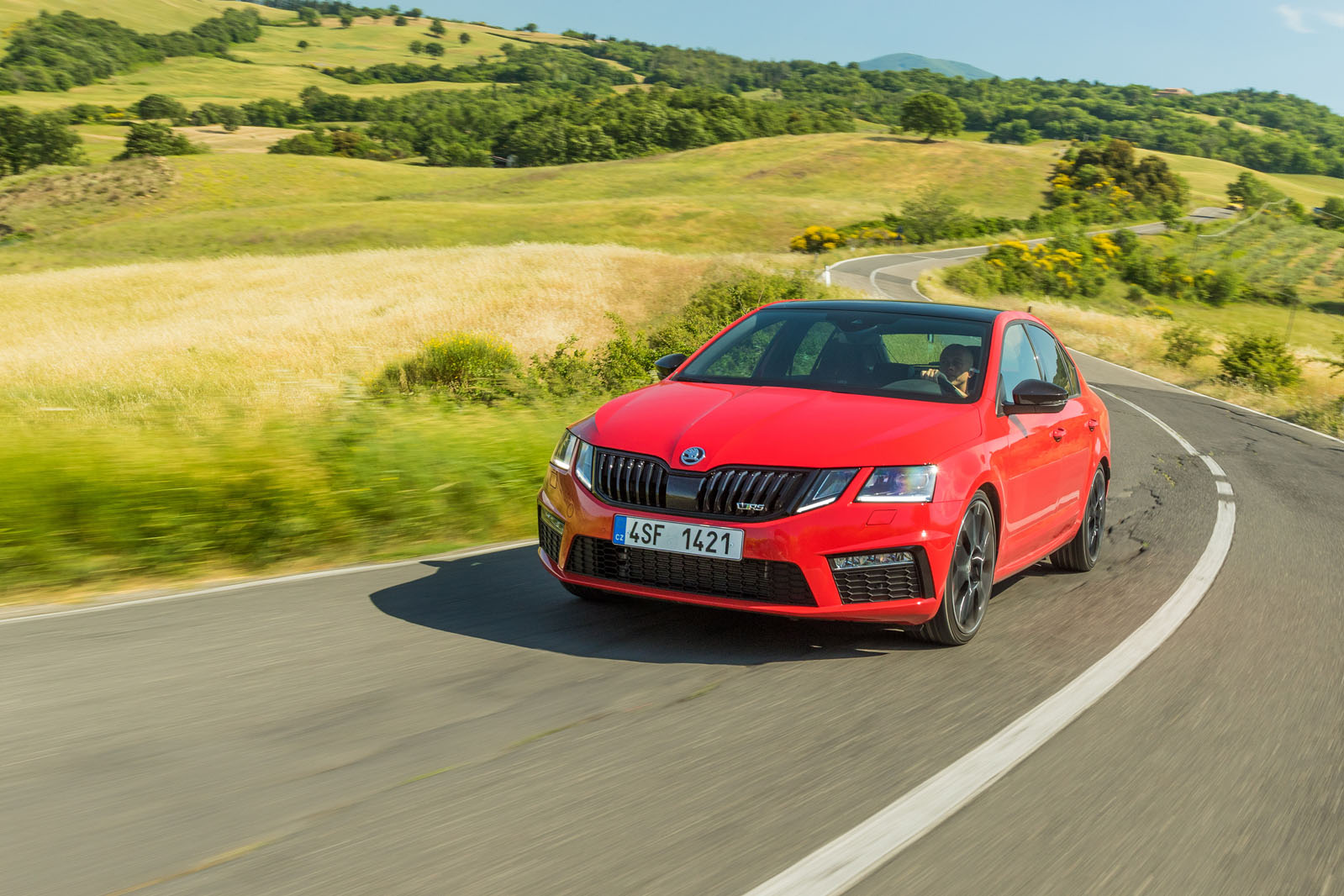 Previously the limited-run Octavia vRS 230 sat at the top of the pile, but for the facelift it has evolved into the vRS 245 (with 242bhp), which will not have a limited production run and is available in hatchback and estate forms.
Updates over the regular petrol vRS model (which has the same output as the outgoing vRS 230) include work on the turbocharged 2.0-litre petrol engine, which gets a new turbo, oil pump, injectors, manifold, timing chain, fuel pump and pistons. As a result, 227bhp becomes 242bhp and 258lb ft of torque becomes 273lb ft.
On the outside, there's some black detailing and massive, blinged-up 19in alloy wheels, as well as, importantly (and just like the earlier 230), an electronic differential on the front axle and a new seven-speed dual-clutch automatic transmission, all of which command a premium of £2500 over the standard vRS.