Why we ran it: To find out how appealing this dynamic family hatch is in its most basic form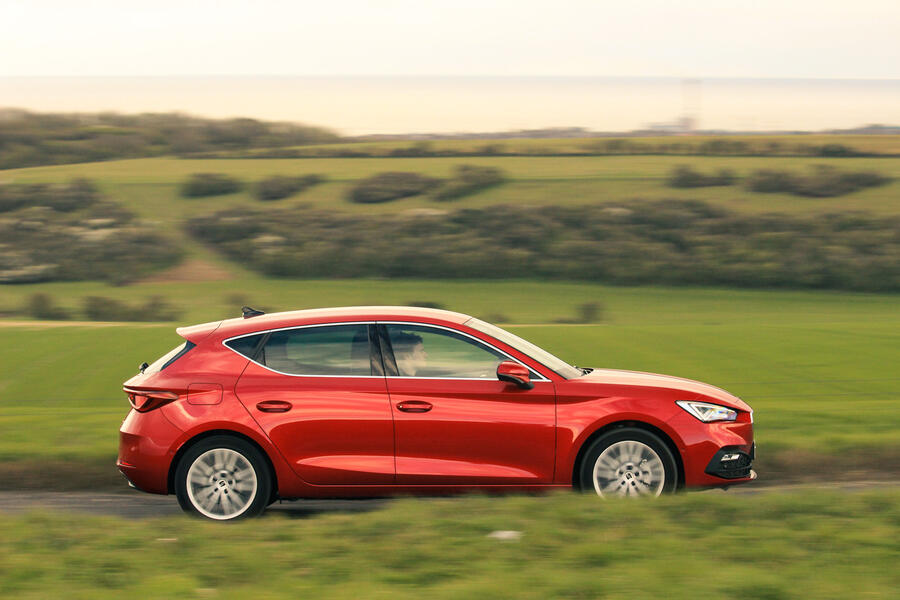 Month 4
We've lived with a lower-spec model and a quicker, plusher Seat Leon: which is the better buy and what is Seat's Volkswagen Golf sibling really like? - 21 April 2021
Have you ever experienced a small irritation getting in the way of something that would otherwise be great?
For instance, you're having a romantic meal with your partner in a fancy restaurant but somebody at a nearby table keeps laughing really obnoxiously. The Smiths' Bigmouth Strikes Again comes on the radio, but all you can hear is that stupid high- pitched backing vocal. Or you find a family hatchback that looks terrific, is thoroughly enjoyable to drive and is eminently practical but has all of its auxiliary functions on a complex and sometimes frustrating touchscreen.
I am loath to start an article about any car negatively but feel I must do so here because, in the four months since I inherited the running of our long-term Seat Leon, my frustrations with its infotainment system never subsided, even though the car won me over in every other regard.
So let's get the foibles out of the way ASAP. Above all, replacing physical dials for the temperature, fan speed and air direction with touch-sensitive sliders was a terrible idea, and even more so when those sliders don't light up in the dark. The time the system takes to load up once the car is started added to the frustration, even if it was only five seconds. And I encountered several glitches, with menus not opening, the heated seats refusing to turn on and a frightful lack of understanding with my faithful iPod (although I should mention that a friend was mightily impressed with the functionality of Android Auto with his new phone).
Right, on to the many positives. I thought the previous 2014-2020 Seat Leon was fantastic, being in essence a cheaper and slightly sportier relation of the Volkswagen Golf, which has long been popularly seen as the perfect family hatchback. The Mk4 Leon is essentially that car refined, using updated versions of its platform and engines, evolved styling (which in my view is improved) and a new interior.