Why we ran it: To see if diesel power really can excite as much as petrol in a sporting four-door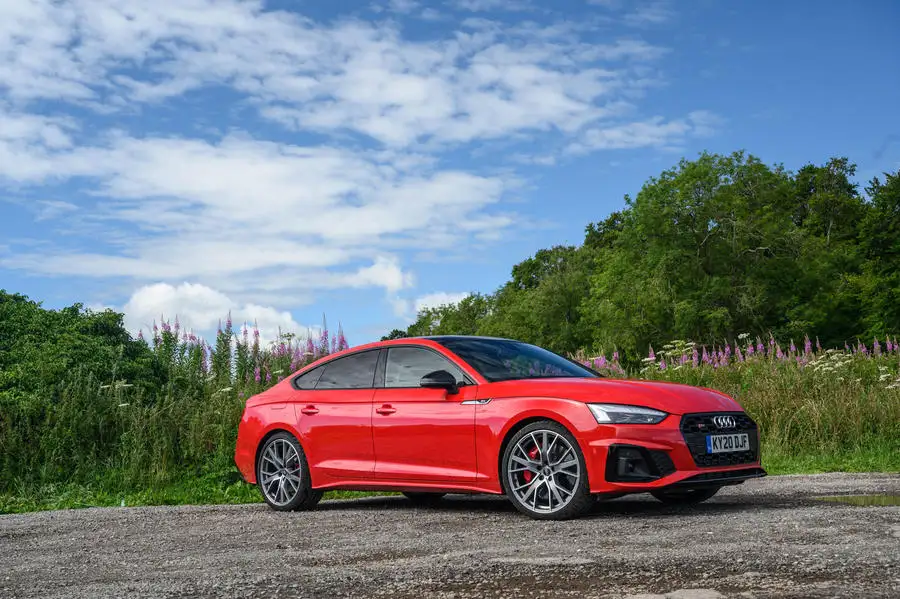 Life with an Audi S5 Sportback: Month 4
Running this fast, red, surprisingly attention-grabbing Audi S5 for the past few months has been bittersweet. Not because of the car, which has been broadly very good, but because of what it represents: a dying breed.
Maybe I'm being a bit dramatic, but cast your eyes over the figures. Even including mild hybrids, diesel's share of the UK new car market has dropped to around a fifth so far in 2020, continuing a steady but stark decline over the past half-decade. And the number of diesels on sale has more than halved in the same time.
I'm not sad to see the back of things like the diesel Ford Fiesta, which is now toast; small, agile cars suit responsive, higher-revving petrol engines far more. But once you get into larger and more premium echelons, it's quite often the case that large-capacity diesels are the best all-round fit: more effortless, more frugal and, because they don't need to be worked as hard, more refined.
Effortless is an apt term for the S5. Unexciting would be unkind. It's one of those cars that wouldn't blow you away on a short test drive; instead, it gradually got under my skin the more I used it in different situations: long late-night jaunts, wet-weather airport runs and, most recently, a four-up drive to Pembrokeshire for my sole holiday of the year.
I was aching to volunteer as the driver for the trip, partly because I can't stand how my friends drive but mainly because there are few better cars for the job. The S5 is easily roomy enough for four sizeable men, its nappa leather seats are brilliantly comfortable and supportive and its hatchback boot swallowed our kit. While its 20in wheels thump a bit around town, rolling comfort and stability at higher speeds is superb. And the 19-speaker Bang & Olufsen stereo highlights notes and instruments you've never noticed in songs you've listened to 1000 times.
The cabin itself emanates a sense of thoughtful design and (so long as the front passenger seatbelt isn't undone so bashing against the hard seat side) rattle-free solidity that I worry Audi is losing in its latest cars. Even the lane-keeping assistance, technology that I usually despise so never use, operates more slickly and smoothly than it does in many cars. And all the while, a steady 70mph yields a cruising MPG figure in the high-40s – not bad for an 1805kg car with 516lb ft of torque.