Why we ran it: To find out how much closer to GTI territory Renault Sport has moved its Mégane hot hatch and whether the cheapest one may also be the sweetest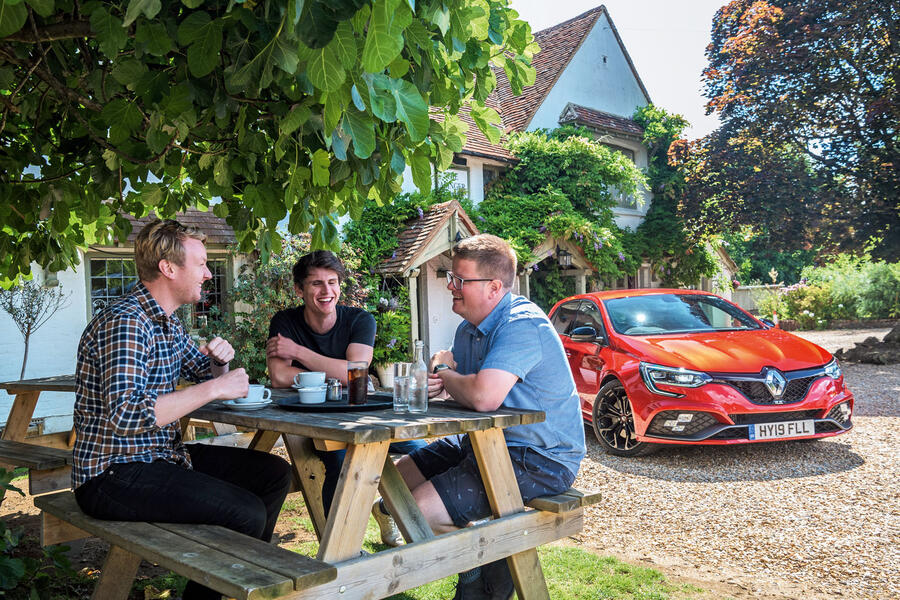 Life with a Megane RS: Month 4
Did it slot into everyday life seamlessly yet deliver B-road fun? Here's our final verdict - 8th January 2020
If there's ever a good time to wave goodbye to a well-worn and thoroughly well-exercised hot hatchback like our Renault Mégane RS, it's probably here and now.
January's pretty cruel on any fast front-driver, let alone one that's had most of the tread happily scrubbed from its front tyres. Thankfully, it's not at all hard to remember happier, warmer times in it.
Our 5500-mile ownership experiment with Renault's current hot Mégane is at an end and it certainly feels like a great shame for more than the obvious reason: because, as much as we've learned and enjoyed since August, there would be more still to come with a fresh set of tyres and a tilt at running this car up to its first annual service. Sadly, the Autocar road test desk doesn't decide these things; and so, having visited Santa Pod, Brands Hatch and Anglesey Circuit in it, and pounded a whole heap of the UK motorway network, its time has come.
If we did complete a full year in the car, though, I'd wager it'd be going just as strong when we finally called time as it is now. Say what you like about Renaults – and we all know what's said – unlike other current Méganes that have been the subject of correspondence with Autocar these past few months, ours has negotiated its long-term test without a single fault, glitch or hiccup.
It has often been depended on for long early morning and late evening commutes and, in coming to slip into a surprisingly comfortable and pretty unobtrusive groove on them, has shown that the current Mégane RS can certainly approach Golf GTI-rivalling roundedness and usability in some ways.
If you get the suspension configuration right and learn how to set up its driving modes, the car rides with much more suppleness than on Renault Sport's Cup settings. I'll admit that I dreaded the prospect of the everyday use of a firmer-suspended Mégane RS initially, but the dynamic eventuality of ours has been perfectly pleasant. A Cup chassis car would certainly be better for track days, and I can think of a few hot hatchbacks with suspension better tuned for fast road driving.
Even so, much as it's not a great recommendation by Renault Sport's own high standards, as a general dynamic compromise the standard Mégane RS Sport works well enough. If I could report quite the same where the nitty-gritty of the car's layout and usability is concerned, perhaps we could think of this as a genuinely credible alternative to the Volkswagen for those motorway-pounding everyday drivers. Alas, until Renault can make a regular Mégane that's every bit as painstakingly thought out and easy to use as an equivalent mid-range Golf, that's unlikely to be possible.
That much we could have said six months ago, I suppose. Still, everyday use has shone a light on the more glaring and serious irritations this car comes packaged with and shown us that at least some of the ones that seem important on first acquaintance needn't present a problem in the longer term. You learn, for example, that the daft little vroomy-engine whooshy-noise that the car makes as a welcome jingle, as you settle into it, can be deactivated easily enough via the infotainment system.