It has always fascinated me how the cars that are broadly believed to have invented the categories in which they sit rarely, if ever, actually did.
The Land Rover was not the first off-roader, and nor was the Range Rover the first luxury off-roader. The Renault Espace was not the first MPV, and nor was any one of the BMW 2002 Turbo, Porsche 911 Turbo or Saab 99 Turbo the first turbocharged car to go on sale. And not only was the Volkswagen Golf GTI not the first hatchback, it wasn't the first hot hatchback, either.
And yet while we struggle to remember the Simca 1100 Ti and even the Renault 5 Alpine, 40 years after it first came to the UK, the Golf GTI has become probably the second most recognised model name after the Porsche 911. 'Iconic' is probably one of the most overused words in the road tester's lexicon, but if only a handful of cars on sale deserve it, the Golf surely is one of them.
There is a lovely little lie concerning why this might be: the Golf GTI succeeded because it combined the hatchback practicality everyone needed with the performance everyone wanted. Simples. Except that, were this the case, I'd now be waxing lyrical over the Autobianchi A112 Abarth and you wouldn't be thinking 'Auto-what?'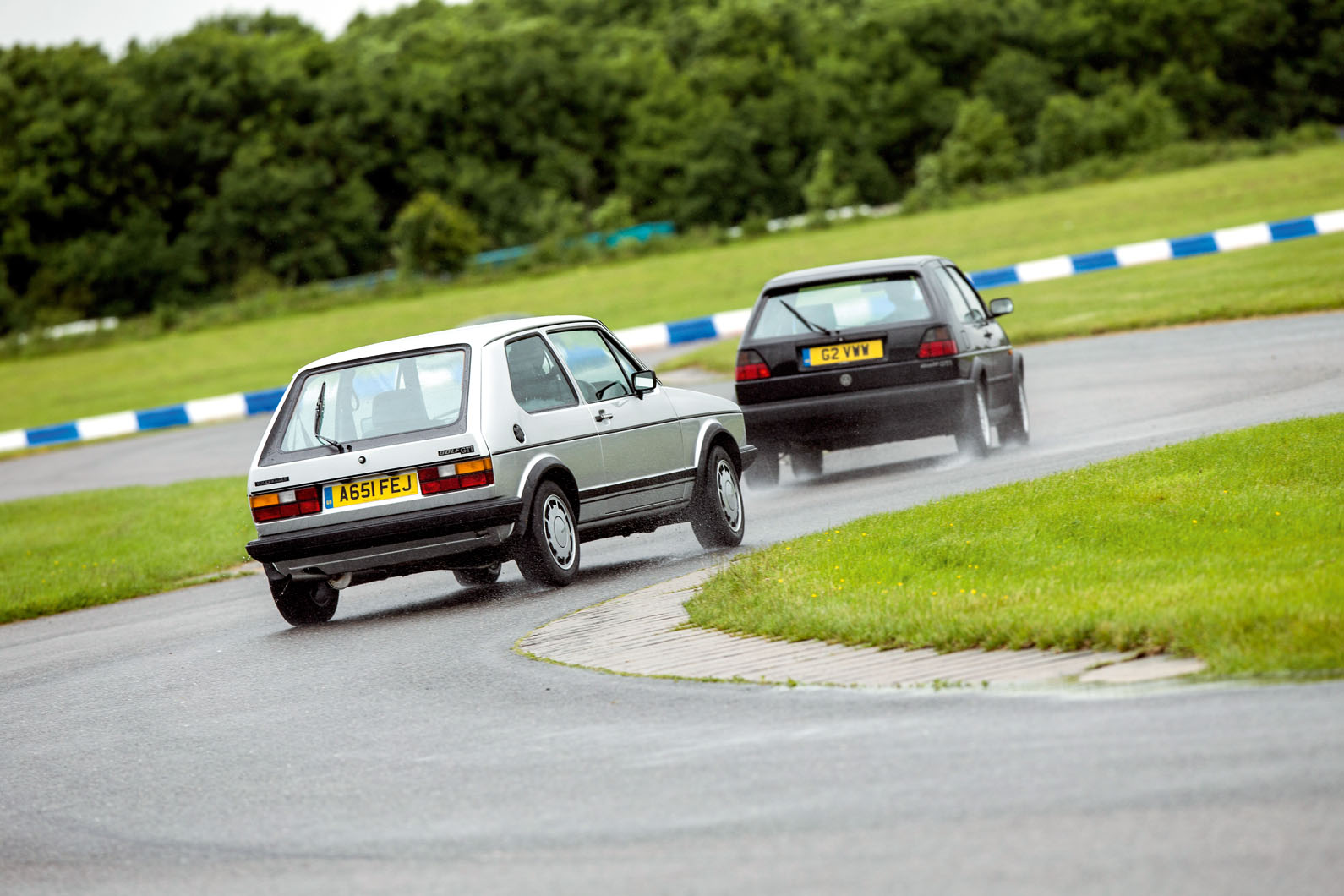 Truth is, the Golf did something the earlier French and Italian hot hatches did not: it worked. In an era when sporting cars were inexactly constructed, temperamental beasts prone to converting themselves in heaps of ferric oxide at the sign of bad weather, the Golf not only offered fun and practicality, it also placed them within an impregnable shell. Thirty years ago, I took my already elderly Mk1 GTI to a stag party in Scotland. The temperature sank so much overnight that by morning I was the proud owner of a Golf-shaped ice sculpture. And while my mates primed their chokes, pumped their throttles, churned their starters and cursed their cars, I just opened the door, twisted the key, heard my fuel-injected engine fire instantly and went smugly back inside for breakfast while the car defrosted itself.