Why we're running it: To see if Renault's latest supermini due can unseat the Ford Fiesta as the UK's favourite supermini, petrol or otherwise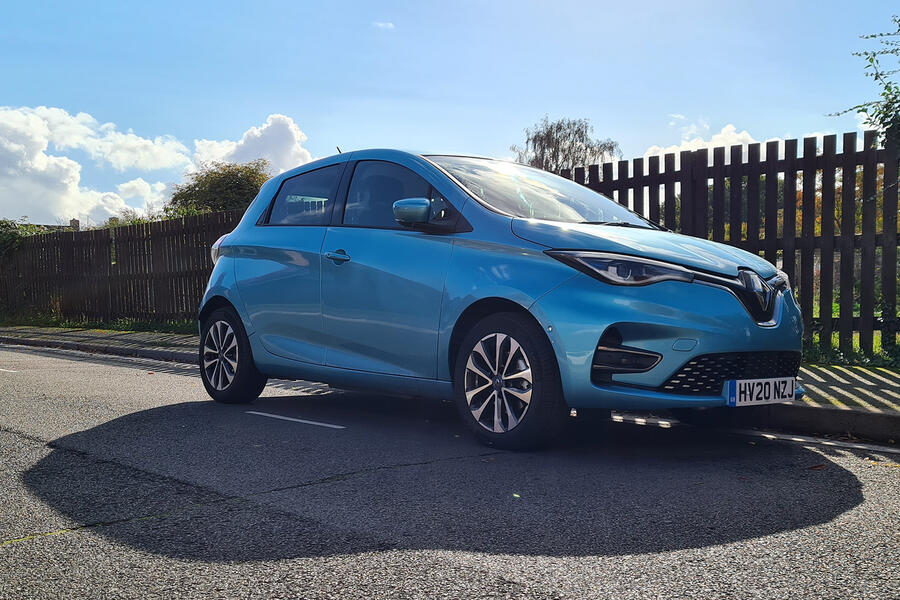 Life with a Renault Zoe: Month 5
Public charging woes remain a concern - 18 November 2020
Poor form from Podpoint this week, with one broken public charger and a second one reporting an unoccupied 50kW connection, despite it being hooked up to an Audi E-tron. Luckily, I could use the slower (but still far better than a domestic socket) 22kW option. The Zoe now reports a more optimistic 205 miles on full charge – and coincidentally recommends me Polar chargers almost exclusively.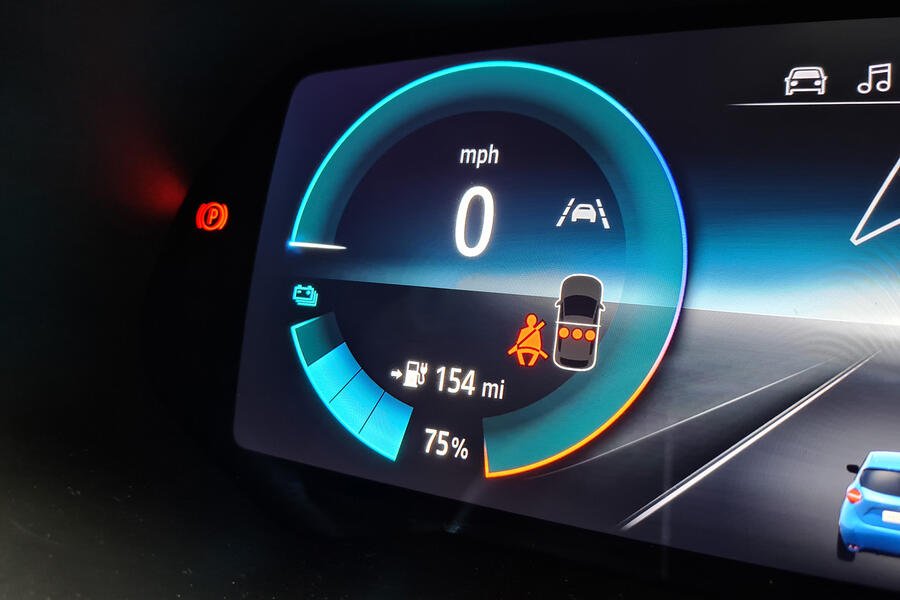 Mileage: 361
Renault's take on electrification has its positives and negatives - 4 November 2020
The recent spate of colder mornings has had me reaching for the Zoe's climate controls, then telling myself off and turning on the heated seats instead – although this already feels like an outdated approach to electric car ownership.
The Zoe is proving impressively efficient when you crank up the temperature, even if warming the whole cabin is technically a 'waste' of battery power. The predicted range of the MG ZS EV that I ran at the start of this year would plummet by 10 or 20 miles if I just turned on the fans, but here I'm able to stay balmy without an alarming drop in range flashing up on the dashboard.
Admittedly, this would be less of a concern if the Zoe wasn't so choosy about which functions it keeps enabled between trips. The energy-saving, acceleration-blunting Eco driving mode? Absolutely – but seeing how the icon on the dashboard is so small, you will spend a good few minutes of the next journey wondering why the throttle feels limper than a lettuce leaf.
The heated seats and steering wheel, though? Oh no, sir/madam: if you want toasty buns, you will have to activate those every time you get back in the car. Quite why the steering wheel heating button needs to be to the right of the dashboard next to the driver assistance controls is also beyond me, seeing as there are several blanks right next to the driver's seat heating switch. I'm not ashamed to admit it took a few trips before I even realised it was there.
How accurate the Zoe is at predicting its remaining range is up for debate, too. I've been finding it rather conservative, especially for town and city driving with lots of opportunities for brake regeneration, but I could be being influenced by the view that I've picked for the digital dashboard (which makes the range bar look huge). It's purely psychological, but it still goes a long way to eliminating my range anxiety.