In our search for Britain's best small car 2020, we've already picked a shortlist from our initial selection of nine models. You can read about that task here, or read on for the final three.
The truth is, there isn't only one outstanding small car in this group; there are three of them (if you'll allow the slightly contradictory waft of that suggestion). The Renault Clio, Ford Fiesta and Volkswagen Polo make up a triumvirate of strength so readily apparent that there could be little doubt, in the end, about which cars should make up this top-three showdown. That can only be fantastic news for the European motoring public, because between them these three will drive up class standards in a way that's likely to make your next new small car better whichever one it happens to be.
You could make a pretty convincing case that any one of them should be our ultimate winner. In fact, why don't I give it a try? Then you can simply decide which argument you like the sound of best.
Among the new Renault Clio's lures are its handsome styling, its smart and nicely laid-out cabin and its natural-feeling, intuitive handling – but chief among them is actually value for money, which is a selling point so many European supermini makers seem increasingly uninterested in. This isn't quite the cheapest car in the whole field but, when you weigh all of its qualities against what it costs (it's the only car in our top three that can be bought for less than £15,000 at its manufacturer's suggested retail price), you'll soon appreciate that it's a bit of a bargain. Yes, MSRP is only a guide to what you might actually pay for one of these cars, and not a great guide at that, but it's what we've got. Brand-new superminis aren't normally so competitively priced.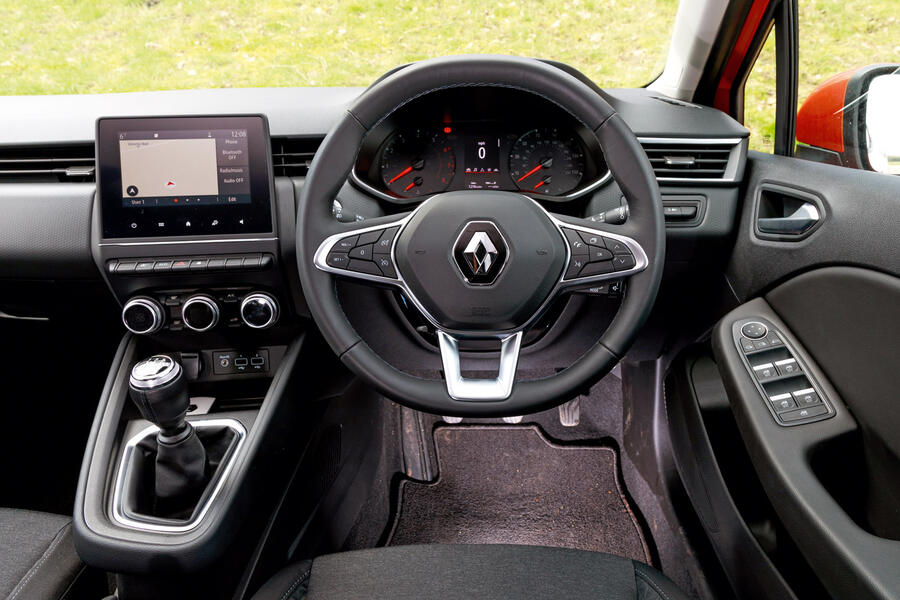 There is a likeable sense of simplicity and understatement about the Clio's interior, which distinguishes itself with an abiding and consistent level of perceived quality that's a little above average for the class. Even more powerfully, though, it does so with a first-class ergonomic layout and a very fine driving position. You don't normally get to sit so low and straight-legged in a packaging-conscious small hatchback, with such a well-located and perfectly proportioned steering wheel, well-set pedals and a high-rising and convenient gearlever, with your elbow and other contact points so ideally supported.