Why we ran it: Because this is the world's most famous sports car in its purest form. So how much Porsche 911 do you really need?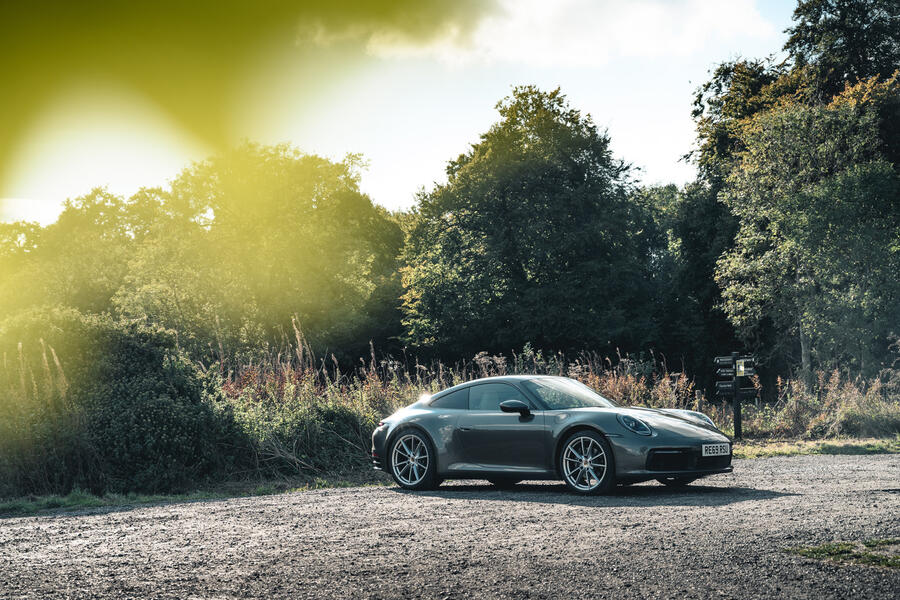 Life with a Porsche 911: Month 3
Is the entry-level 911 Carrera the best all-round sports car that money can buy, as we suspected? - 3 February 2021
The Porsche 911 feels like a car that you know so well, but spend any time in one and, as the saying goes, you feel like you hardly know it at all.
You know it's fun, but you don't realise how fun, or how it can spark life into even the most mundane and shortest of drives. You know it's usable and surprisingly practical, but not that it's usable for a family of four with a dog and some bags. And you know how well crafted and engineered it is, but you don't realise just how great the attention to detail is and how many Easter eggs you will uncover months after taking delivery.
This was a test not only of what life is like with the world's greatest sports car but also of just how much of that sports car you really need. Porsche is known not only for filling the 911 range with evermore variants, but also – fairly or otherwise – for knowing how to keep standard kit to a minimum and then start charging big for options. Even on our relatively spartan Carrera, it added almost 10% to the list price.
So how much 911 do you really need, then? After a few short but sweet weeks with one, perhaps not even quite as much as our Carrera came with. The only additions that would alter the dynamics of our test car, which arrived not-quite-boxfresh after close to a year as a Porsche press demonstrator, were the Carrera S wheels (£1145) and sports exhaust (£1844). As we will come to, I could have happily done without either of those. The rest of the options were all cosmetic or for convenience, inside and out, and come down to taste.
The 911 in its purest form (pure, remember, still means £82,795) is just as special as its stablemates and certainly doesn't suffer from 'here's what you could have won' syndrome. It's a car that made an impression on everyone who came into contact with it – even those who didn't drive it. In those cases, it was for the way it looks. The 911's appearance is so often taken for granted; it just looks like it always has done.