Why we're running it: To get to know Vauxhall's new supermini and to test the combination of 1.2-litre petrol turbo triple and eight-speed auto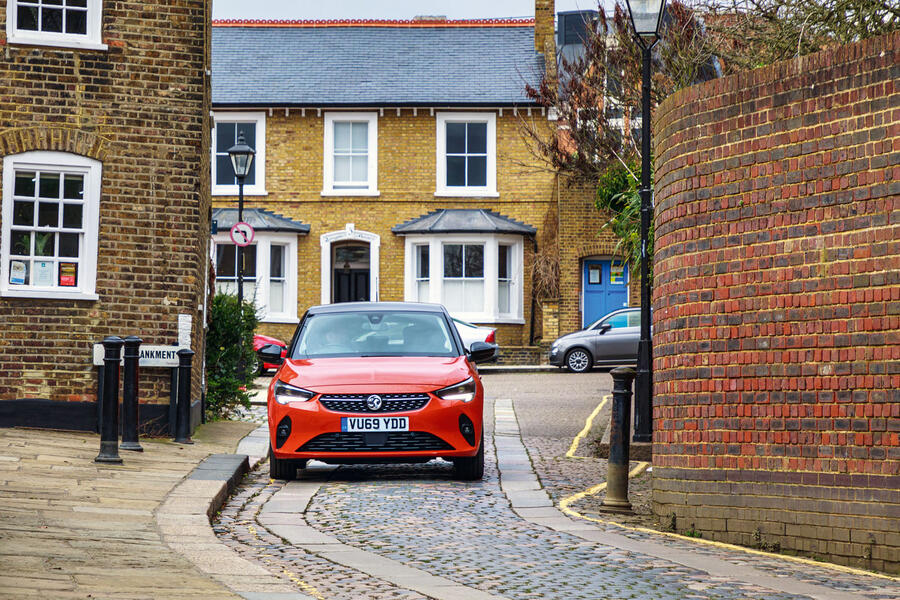 Life with a Vauxhall Corsa: Month 3
Lockdown benefits to fuel consumption - 22 July 2020
If our lockdown experience with the Corsa is being repeated across the country, fuel consumption must be falling everywhere. Our figure for the past 750 miles has risen to 47.7mpg, reflecting the fact the car spends less time at 60mph-plus, so it's not battling aero drag as much as usual. Given the excellence of the engine, its frugality comes as a huge bonus.
Mileage: 5277
Could this be an ideal car to have during a lockdown? - 17 June 2020
The other day, as I pulled out from the kerb after one of my sporadic visits to the local Marks & Sparks food store, it occurred to me that you could hardly want a better lockdown car than this 1.2-litre Corsa Ultimate. It has everything you need and nothing you don't.
What you need is docility, ease of driving, enough space, a decent boot, a sensible touring range (to forestall unnecessary disease-laden trips to filling stations) plus enough enjoyment built into your meagre bits of driving – for me, M&S is an eight-mile round trip – to make it something better than a chore.