Who would want to be in the new car business? Certainly not actual car buyers, who are either doing nothing at all or buying used. The most recent stats I'm looking at show that new car registrations have declined by 6.7% year on year and 10,348 fewer cars were registered last month than in October 2018. With that in mind, let's present a proper business case for making a trip to the previously enjoyed forecourt and use the best-sellers as inspiration.
Ford's Fiesta remains one of the constants at the top of the new car hit parade whether you are looking at the year-to-date or monthly sales figures. Why do you buy a Fiesta? Because it is small, reliable and very good value. Easy to fix and all that. So a 1.25 Zetec is economical and just about perfect. Old ones are easy to buy, but I would target a 2010 example, with the pre-'Aston Martin' upper grille, which can be bought for £2500 privately. For fun, the same money will buy a 2006 Fiesta ST with refurbished alloy wheels that really do pop out as something quite special.
The Volkswagen Golf remains the go-to family hatchback. Even at the end of its life, everyone still wants one and quite right, too. They're great and there are so many to choose from. My eye was taken by a 2009 1.6 TDI S. It has a very contemporary front end, will do around 60mpg overall and in S spec has climate control. Its 102,000 mileage is backed up by a complete service history, too. How much? Yours for £2350 and here's why: ULEZ (Ultra Low Emission Zone). Presumably, there are going to be a lot more distress sales like this.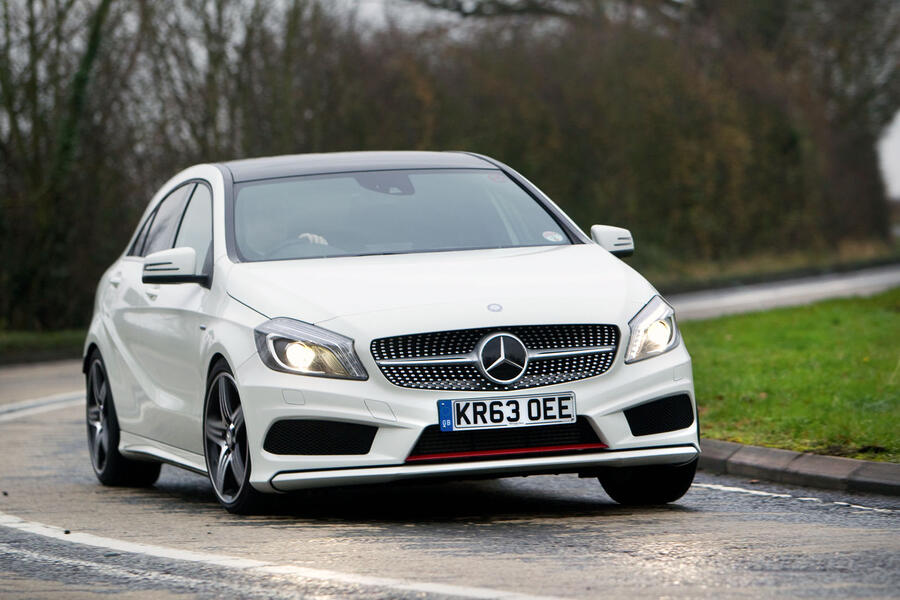 Then there is the premium badge prize. This goes to the Mercedes-Benz A-Class, which is the PCP that 99% of user-choosers seem to be going for. That's the new squat one, by the way, rather than the thinking buyer's compact family MPV. A 2014 1.8 A200 CDI Sport is just below £8000 with 107,000 miles. That's a reasonable price and you get xenons, Bluetooth and electric most things.
No SUV? There has to be one of those: they are everywhere. Roll forward the Nissan Qashqai. How about a 2010 1.5 dCi Tekna with 116,000 miles at £3500? That's enough Qashqai.