Fiat is planning a major two-pronged renewal of its European range centred around its two biggest sellers: the Fiat 500 and Fiat Panda. The new 500 is due to be launched as a pure-electric model in the middle of 2020.
Also on the way are the 500 Giardiniera estate, a new Fiat 500X and a Fiat Tipo replacement that's likely to be an SUV. The latest elements of the strategy were debated at a high-level meeting in Fiat Chrysler Automobiles' Turin design centre late last month, led by Fiat CEO Olivier François.
Talking to Autocar about that meeting, François said: "Fiat has a double mission. Urban mobility is core today, but at the same time, it means family transportation. In southern Europe, this is especially true."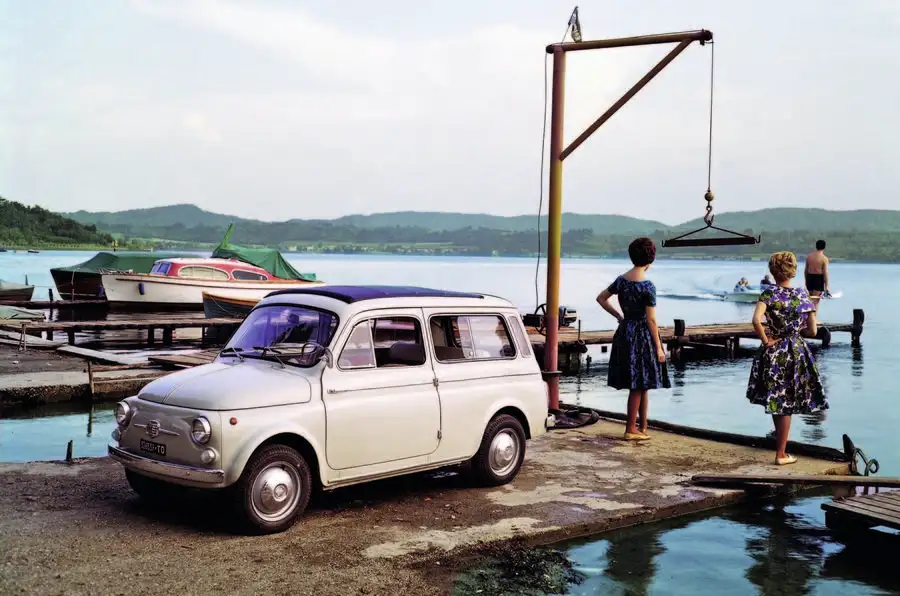 This means Fiat will continue to offer small cars like the Panda and 500 – in Europe, Fiat dominates this market, the pair accounting for one third of city car sales – and also a range of larger vehicles suitable for families.
"For our future product plan, we need the right balance between the two dimensions: the Fiat 500 family and family transportation. There will be no big cars, no premium cars, no sporty cars because they have no legitimacy," said François. "We will be present in the C-segment [Ford Focus class] but not much more. All models will sit within 3.5m and 4.5m. This is where Fiat will play. We need more EVs. And we need more 500 models that look legitimate enough to take higher pricing."
Autocar now understands that the new electric 500 will make use of a space-maximising 'suicide' door arrangement, as our image (above) suggests. As on the BMW i3, a pair of small rear hinged rear doors are expected to be used to improve access and allow the model to compete with premium superminis such as the five-door Mini. The move also reflects a significant decline in the sales of three-door cars in recent years.