Here's a rare 300C: the SRT, powered by a 6.1-litre V8 producing 425bhp and 420lb ft for 0-62mph in 5.0sec on its way to 168mph.
We know what you're thinking: fine in a straight line but show it some curves… In fact, the portly 1965kg SRT sits 13mm lower than standard 300Cs and is kept in check by special Bilstein dampers and uprated antiroll bars. The wheels are 20in forged aluminium. And the handling is pleasingly tidy. If it gets out of shape, Brembo brakes are standing by to bail you out. Then there's the exhaust note, which invites you to turn around and do the whole thing again.
Inside are comfortable sports seats and a premium sound system. Don't expect the premium ambience of a BMW M5 (the gearshifter looks straight out of a Daewoo Nexia) but it's all fairly robust and well anchored. We found a 2007/56-reg with 142,000 miles. Don't wince. Where 300Cs come from, 142,000 miles is average. In any case, under the SRT's Hulk-like steel body (surprisingly, rust is not yet an issue) are quality Mercedes mechanicals.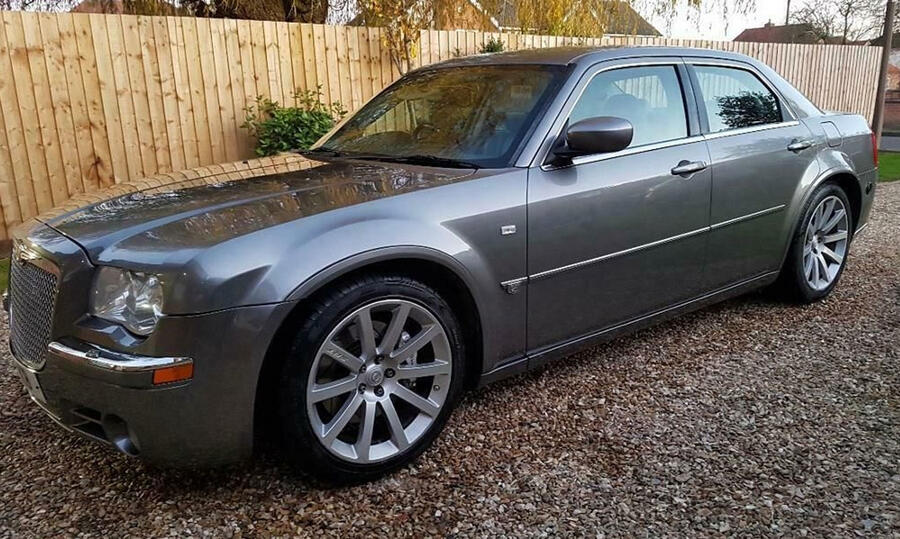 On the test drive, we'd have our ears cocked for low-speed rumbles from the torque converter and for rear diff noises. Over speed bumps, we'd listen out for moans and groans from the front suspension. (The lower front arm bushes are good for only 40,000 miles.)
The wiring system can give trouble. Under the bonnet, we'd check the harness hasn't been burned by the air-con pipes. We'd also eyeball the two fuse boxes, one in the engine bay and the other the dash. And because it's an MOT fail, we'd check the tyrepressure monitoring system works.
BMW 535d Auto, £10,950
Some cars, like this 535d, are just begging to be bought. The 2012 model has done 84,000 miles and has one owner and full BMW service history. It's finished in gold, which is a shame, but it also has upgraded comfort seats and M Sport alloys.