Honda S2000 2.0 i-VTEC GT, £8995: As a classic in waiting, a Honda S2000 makes a great buy. Trouble is, there are lots of tatty examples out there.
Not so this 2006/06-reg GT with removable hard-top. It has done 91,000 miles – nothing for an engine with a carbonfibre-lined block and forged pistons – and has full Honda service history, supported by tons of invoices. 
Being a 2006 car, it benefits from the so-called AP1 facelift of 2004. This brought stiffer body bracing, retuned springs and anti-roll bars, fractionally slower steering and larger wheels (from 16in to 17in). Meanwhile, the gearbox gained much stronger carbonfibre synchros in place of the softer brass ones.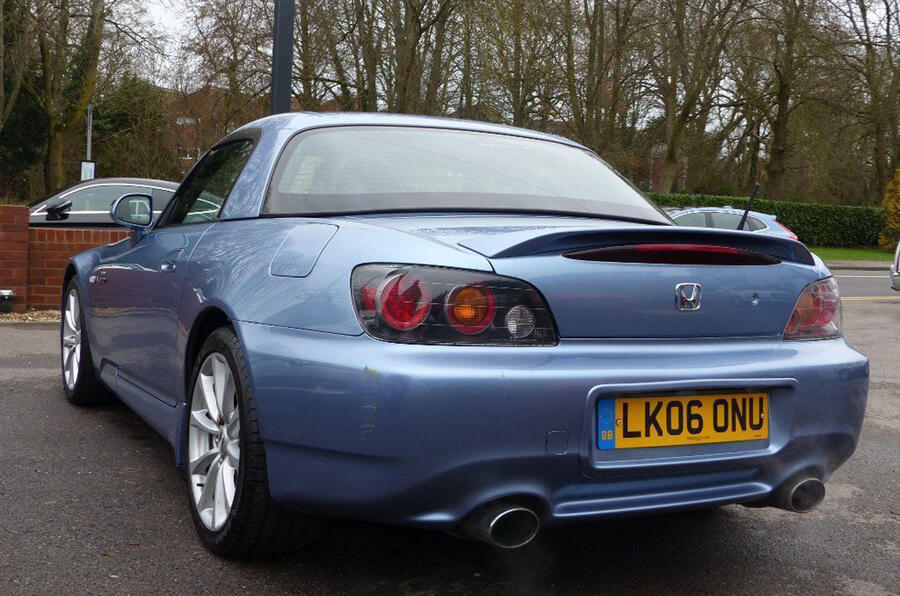 The interior of this one looks a little shabby. (The driver's seat leather appears to be badly creased.) We can't comment on the carpet but it's known to get a little damp in S2000s from water getting in via tired seals between the hood and windscreen.