If the design study shown at this year's Goodwood Festival of Speed survives to production, next year's BMW 8 Series promises to be an eye-popper.
It can be no less, given its forebear, the dramatic-looking 8 Series of 1990 to 2000. Today, that model is a rising classic, although, as our 'One we found' (opposite) proves, you can still pick up an 850i for the price of a new, mid-spec Dacia Sandero. Too expensive? Prices for 840Cis start at around £5000.
See BMW 8 Series for sale on PistonHeads
During its life, the 8 Series' styling barely changed, so if you're considering buying one, year of registration is less important than condition. People have a downer on the 4.0-litre V8 in the 840Ci but that dates back to problems with its Nikasil bore liners. It was overstated and it's rare to find one, so buy away, because it's the bargain in the range.
The first version to arrive was the 850i, with a 296bhp 5.0-litre V12 and a choice of manual or automatic gearboxes. The auto is reliable, but the clutch in the manual is expensive when it lets go. In 1993 the model became the 850Ci and was joined by the BMW Motorsport-developed 850CSi, still with a V12 but now 5.6 litres and making 375bhp. Incredibly, for anyone raised on multi-speed flappy paddle 'boxes, this mighty engine drives the rear wheels via a six-speed manual 'box. Lowered suspension and four-wheel steering completed the package. It's no wonder that today this version fetches the highest prices (well north of £30,000).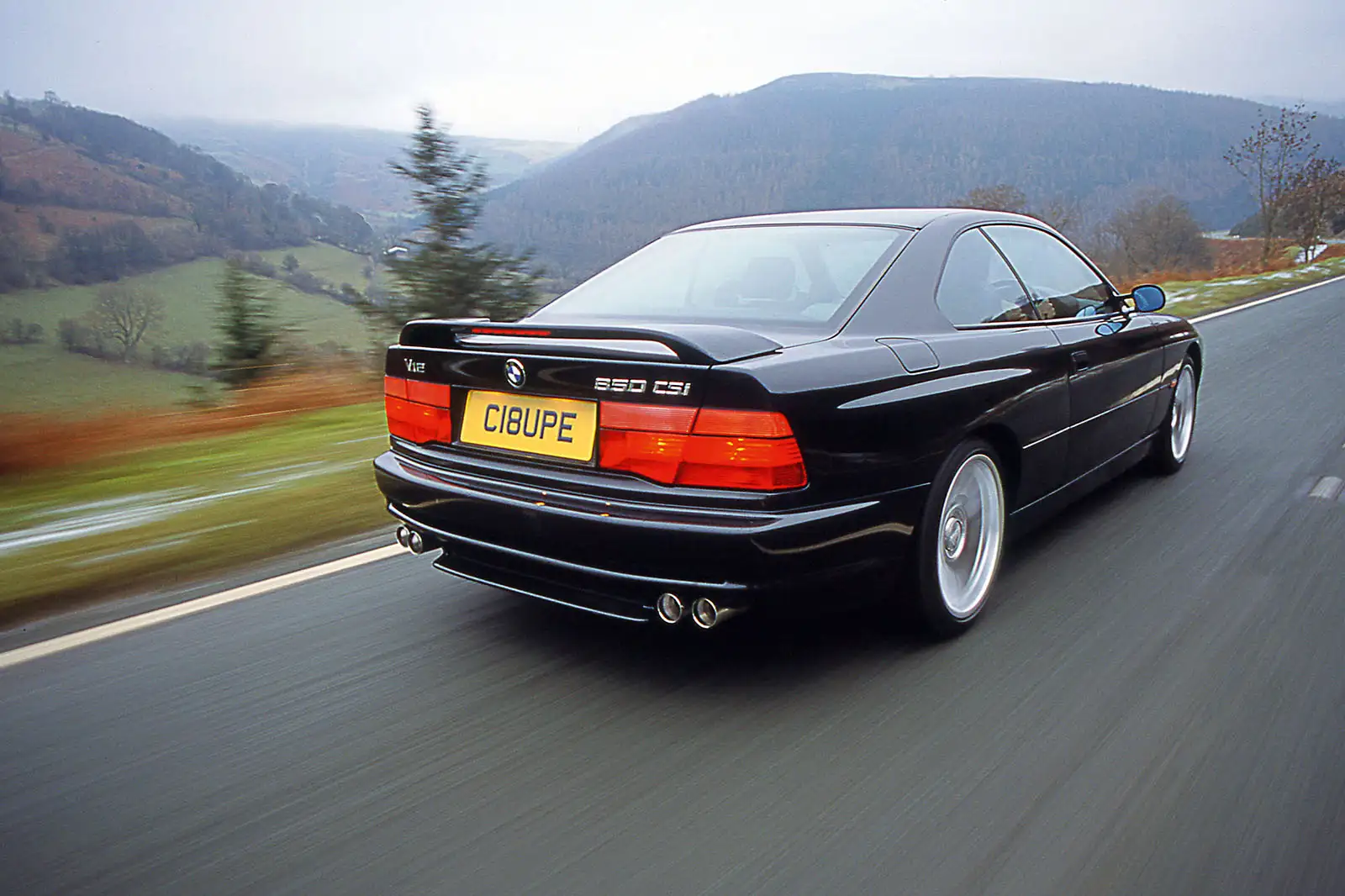 In the same year, BMW sprang the 840Ci (in manual or auto guises). In effect it replaced the 850Ci, which was dropped the following year, and was powered by a 282bhp 4.0 V8 – the one with the Nikasil problems. Don't read too much into model names, because in 1996, the 840Ci became the, er, 840Ci with a new 4.4-litre V8, still making 282bhp but with more torque and in Steptronic auto form only. It was quicker from 0-62mph (6.8sec, the same as the old 850i) and more economical (around 21mpg).