Renault is readying a replacement for its ever-popular Captur, and new spy shots give a glimpse of the upcoming crossover's design for the first time. 
The Nissan Juke and Peugeot 2008 rival is due to arrive in the middle of next year, a few months after its platform-sharing supermini sibling: the fifth-generation Clio. Despite the extensive disguise of this test mule, we can see the Captur will benefit from an evolved design rather than a radical styling rethink, much like the new Clio.
The familiar curvy front end with an oversized Renault badge is clearly visible, although the high bonnet line takes inspiration from the larger Kadjar SUV. A more steeply rising waistline with a broader shoulderline can be seen behind the camouflage, as can a pinched rear window and sloping roof.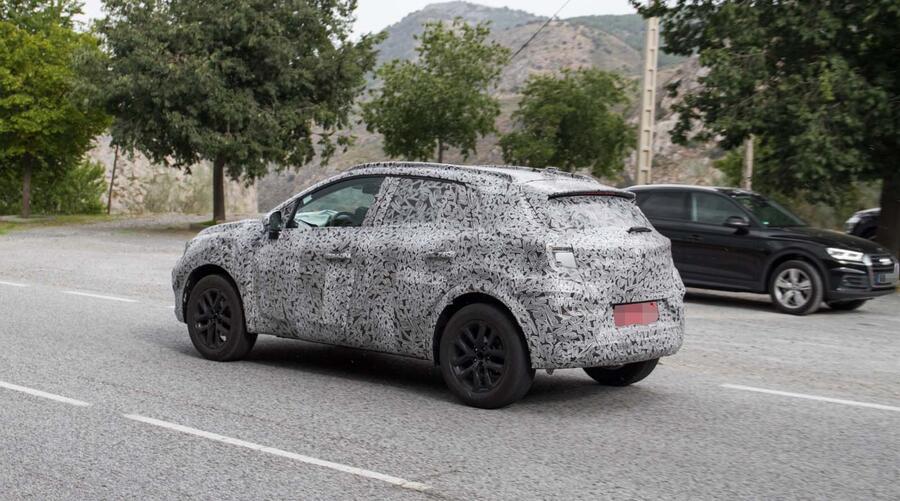 As with the new Clio, Renault will make more extensive changes to the Captur's interior design than the exterior. A technology upgrade is the brand's top priority for its B-segment models, and we're expecting to see a Tesla-style portrait infotainment system adapted from that found in the latest Mégane. A raft of semi-autonomous driver assist features, shared with Nissan's upcoming ProPilot system, will also ensure it has the high-tech appeal of premium-badged rivals.