The new Audi Q5 range will receive its first hybrid model next year when the Q5 e-tron quattro lands as the most frugal petrol variant on offer.
The model, which has been spotted testing in the US, will be powered by Audi's EA888 turbocharged 2.0-litre four-cylinder engine with 188bhp and 236lb ft. Mounted to the Q5 e-tron's seven-speed automatic gearbox will be an electric motor that'll inject a further 108bhp and 221lb ft.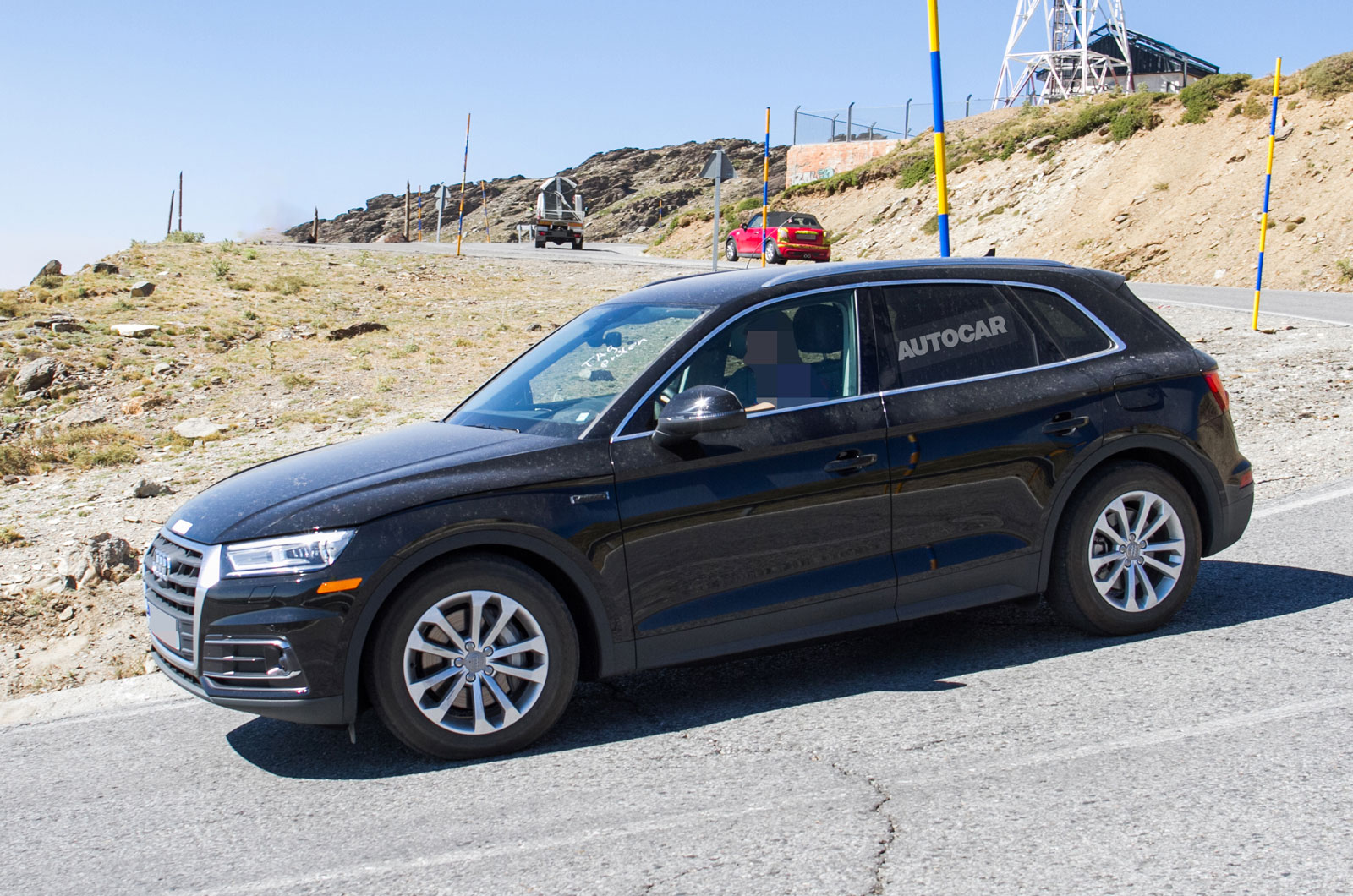 Electric power will come from a floor-located lithium ion battery to enable an all-electric range of around 31 miles, as mandated by the Chinese New Energy Vehicle regulations. This is an improvement of about 29 miles over the car's predecessor, the Q5 Hybrid.
Like that car, the new Q5 e-tron is expected to power its front wheels directly with the engine, while the electric motor located at the rear sends drive towards the back axle. This will earn the car its quattro tag. It's expected to be the quickest 2.0-litre-powered version available.