BMW has reacted to increased performance SUV competition from its premium brand rivals by crowning its third-generation X3 line-up with the new 355bhp M40i M Performance.
Set to rival the Audi SQ5 and Mercedes-AMG GLC43 at a price of £51,280, the new range topping X3 model runs the same driveline as the recently introduced X4 M40i M Performance in a move that endows it with a claimed 0-62mph time of 4.8sec and top speed of 155mph.
Revealed here for the first time ahead of a start to UK deliveries in November, the X3 has been extensively re-engineered for 2017 with a new platform that forms the basis for a incremental increase in dimensions, a further increase in interior accommodation and a reduction in kerb weight over the outgoing second-generation X3, which first entered showrooms in 2010.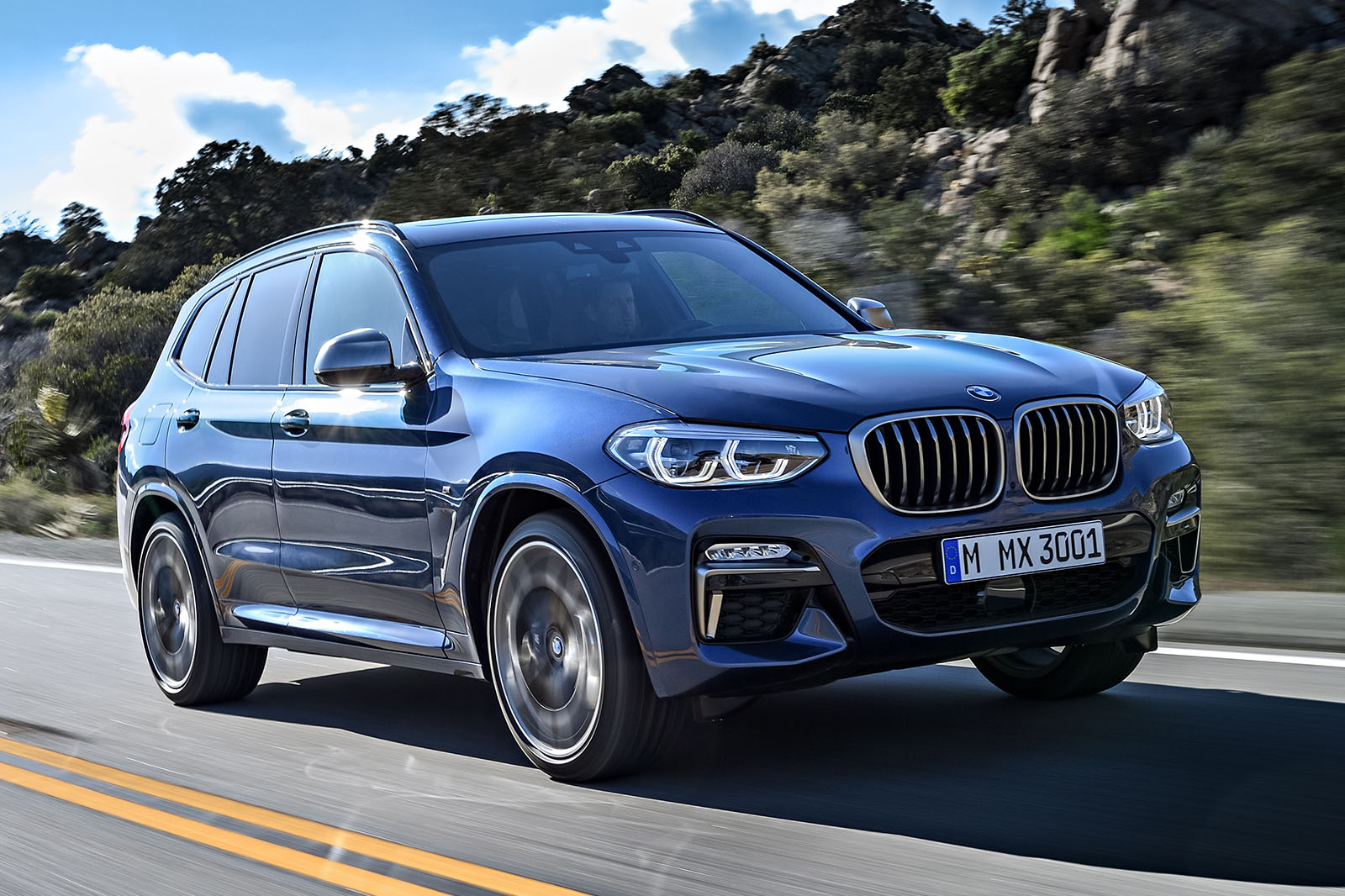 Corresponding upgrades to the new SUV's electrical system also see the adoption of a range of contemporary driver assistant systems, including the latest generation of BMW's active cruise control and driving assistant plus package, which incorporates both a lane change assistant and lane keeping assistant with side collision control.
Headed by the new M40i M Performance, the new X3 line-up initially consists of three models, including two diesels in the form of the £38,880 xDrive20d and the £44,380 xDrive30d. However, BMW plans to widen the range with additional petrol models, including the xDrive20i and xDrive30i in early 2018.
Further variants are under development, including a new plug-in petrol-electric hybrid touting X3 xDrive40e and a full electric X3e – the latter of which is set to arrive in 2020 as a rival to the likes of the upcoming Jaguar E-Pace and Telsa Model X.
The design of the new X3 is credited to Calvin Luk, the young Australian who also takes the kudos for the second-generation X1 and upcoming third-generation Z4. "The plan from the outset was to give the new model a more athletic spirit while retaining the visual formality of its predecessor. It is known within the design team as the rugby player in a suit, he says."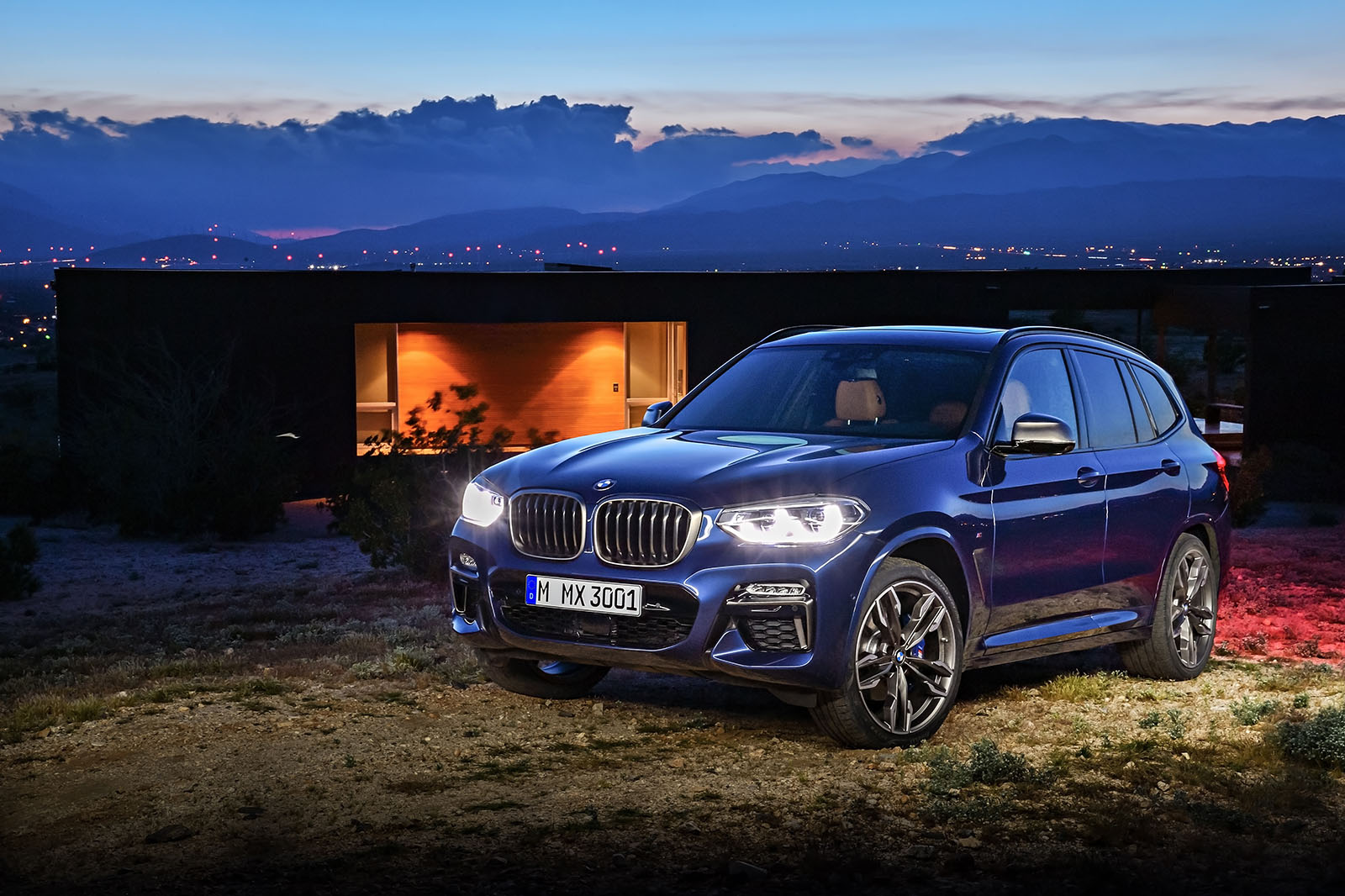 At 4716mm in length, 1897mm in width and 1676mm in height, the new BMW is 61mm longer, 17mm wider and, in its most sporting M40i M Performance guise, 16mm higher than its predecessor. By comparison, the recently introduced second-generation Audi Q5 stretches to 4663mm in length, 1893mm in width and 1659mm in height.
According to Luk, the increase in dimensions was driven both by customer feedback for greater interior space together with the need to further distance the new X3 from the smaller second-generation X1 launch in 2016.
Sporting a bold new front end with a prominent kidney grille and a heavily contoured bonnet with greater structuring than the outgoing model, the 2017-model-year X3 will be offered in three trim variants in the UK.