The Volkswagen T-Roc is "not like a normal SUV", according to Frank Welsch, VW's head of R&D, speaking to Autocar ahead of the car's official unveiling tonight.
The car has now been revealed. Click here for the full story.
The T-Roc is VW's new small SUV. It will sit beneath the Tiguan in the range but is intended to offer "more emotion" than other VWs, Welsch said as he drove us around VW's vast Wolfsburg HQ in a late-prototype car. In its design, it's more rakish than any other VW SUV, with a new-look front end, thick aluminium side panels to break up the visual bulk, and wheels up to 20in diameter.
On sale in December from around £19,000, the T-Roc will be similar in size – around 4.2m long – to the Nissan Juke, which, along with the Mini Countryman and Vauxhall Mokka X, VW expects the T-Roc to rival.
Volkswagen T-Roc prototype review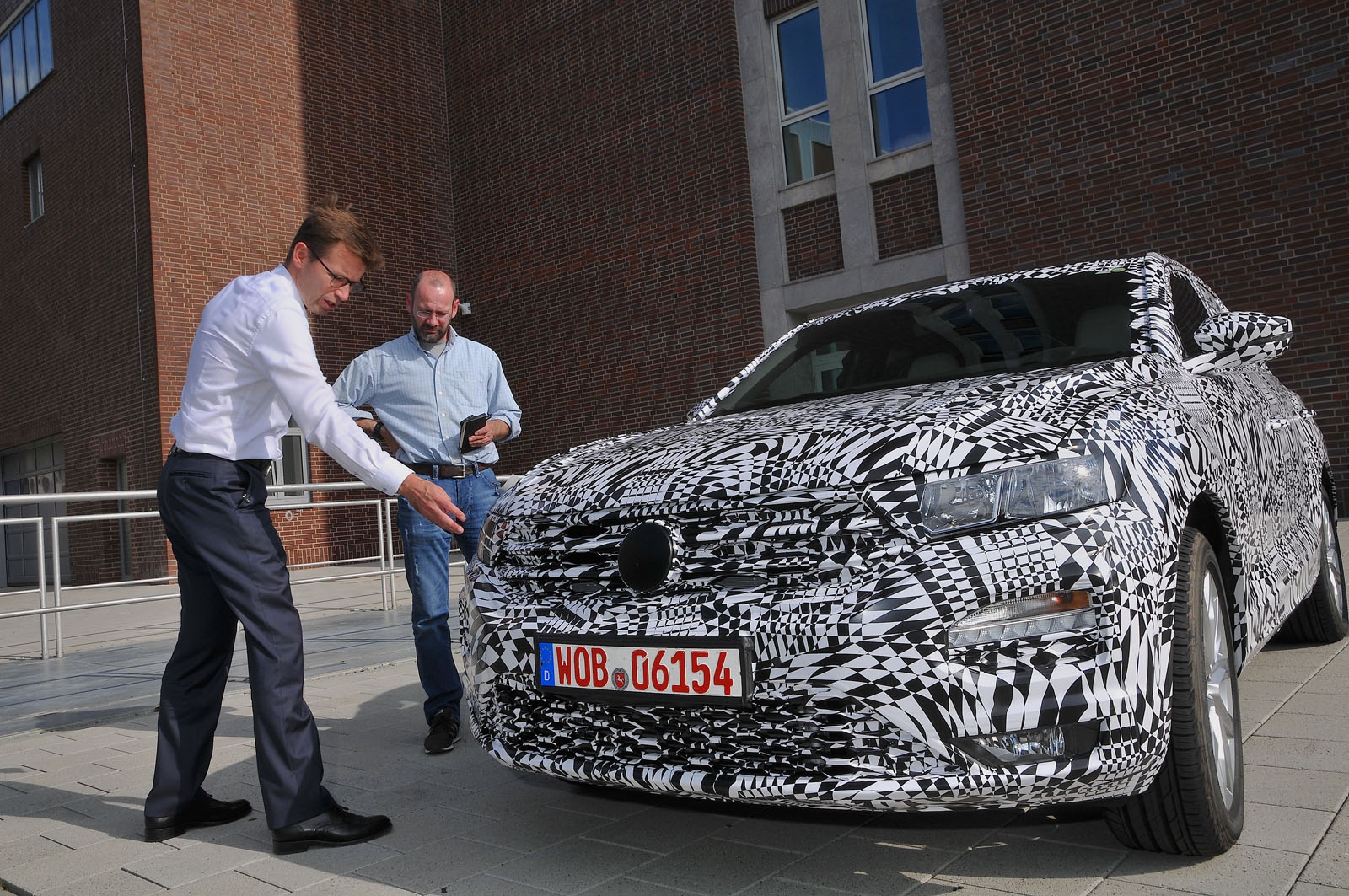 However, for price and practicality, despite its modest length, there's as strong an argument that it's a Nissan Qashqai rival, too. "All our cars are successful because of luggage room, and room for passengers," said Welsch, "and this car has even more room than you'll find in a Golf".
As you'd expect, there's more shoulder and head room than in a Golf, but the boot is bigger, too, at 440 litres to the Golf's 385 litres.
The T-Roc is similar in length to a Golf, and very similar underneath to Audi's Q2, which is no surprise because it has been conceived on VW's modular MQB platform.
The T-Roc has a shorter front and longer rear overhang than a Golf and it rides around 8cm higher, but from the centre of its front wheels to the cabin, it's essentially the same as a Golf underneath, just taller, owing to a raised axle line.