The Mercedes-Benz EQC has been shown from the front in new preview videos released by the brand, ahead of an official reveal today. The first public outing of the all-electric SUV is expected to take place at the upcoming Paris motor show, given the timing of the preview, although Stockholm is where the car will be initially unveiled later this evening.
The Mercedes-Benz EQC has now been revealed. Click here to read our full story
In a series of videos released by the brand, the car's front and rear light bars are shown - the latter being a trend sweeping across the industry on many major SUVs, from the Kia Sportage to the Porsche Cayenne. The front light bar, including lighting above the Mercedes grille, is a less common feature. Also shown in a new clip is the car's dashboard, with its MBUX (Mercedes-Benz User Experience) infotainment system carried over from the new Mercedes-Benz A-Class.
Built on a newly developed Electric Vehicle Architecture platform constructed from a combination of hot-formed high-strength steel and aluminium, the EQC uses a new wiring loom that enables its driveline to send up to 100% of torque to the front or rear wheels.
The loom essentially takes the place of a propeller shaft between the two motors, which are located on each axle, but negates the need of a shaft tunnel in the floor, thereby improving interior space.
Although heavily camouflaged, the development EQC's design links with the GLC are obvious. Mercedes designers have chosen not to give the brand's first purpose-built EV a new look that flaunts its zero-emission credentials, but rather to match its design closely to the rest of Mercedes' SUV line-up.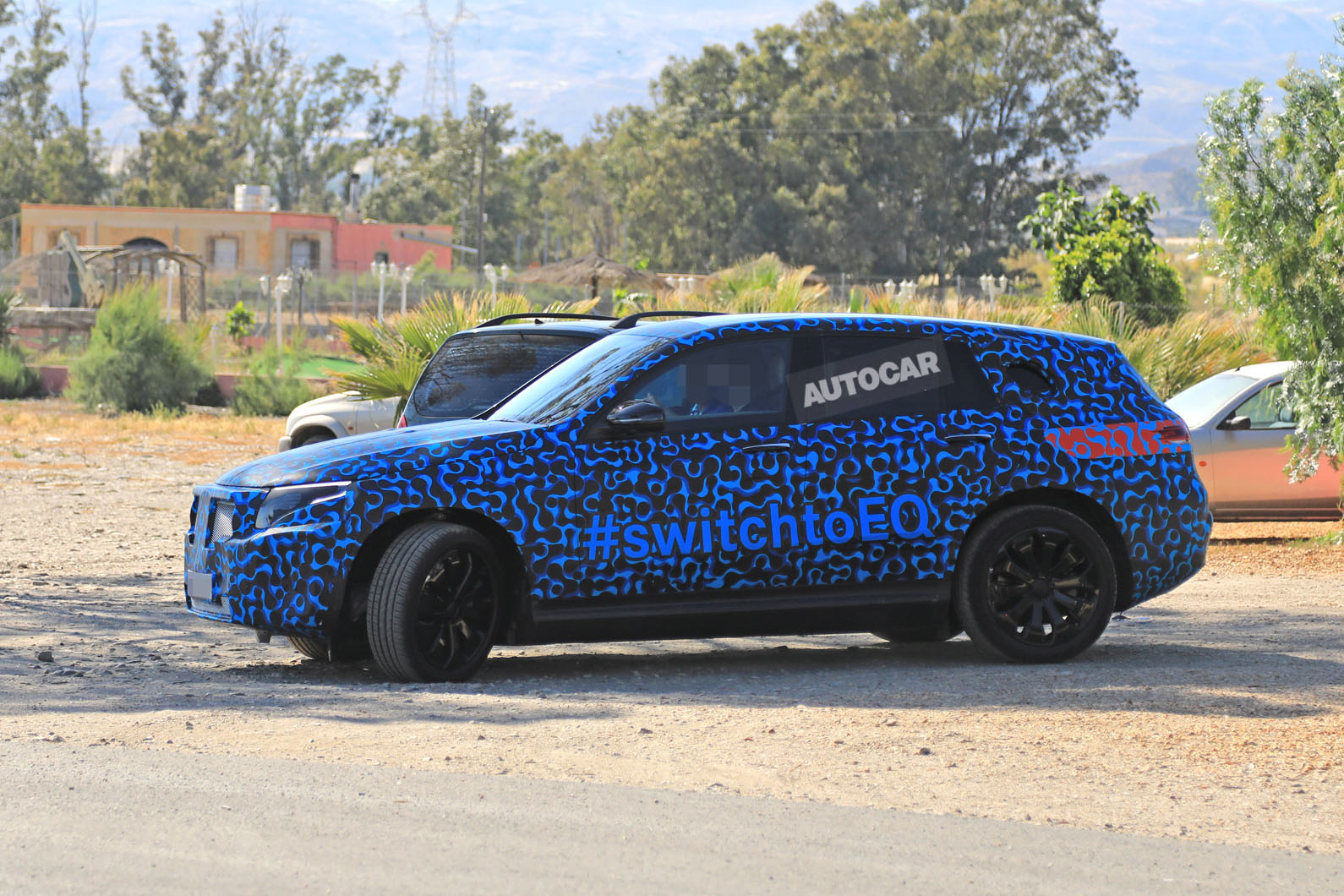 The EQC will, however, adopt several aerodynamic features to reduce drag. It will conceal its wipers beneath a flap along the trailing edge of the bonnet, while its lack of grille and flat underside will be significant features to enhance the body's slipperiness.