In 1949, De Havilland unveiled the world's first jet-powered commercial aircraft and the world stood agog.
It was a design that had seemingly jumped the fence from the future and arrived with an effortless three-point touch down in the present day. From that moment, everyone knew two things: the world of aviation would never be the same again, and Britain would rule it.
Well, one out of two ain't bad: the Comet did change the world, but its reign was short and problematic (to put it mildly). Meanwhile, over the water another company was looking on in interest, learning from the De Havilland's mistakes, designing its own jet with the benefit of that hindsight. It was called the 707, it went into service nearly 10 years after the Comet first flew and Boeing has ruled the skies ever since.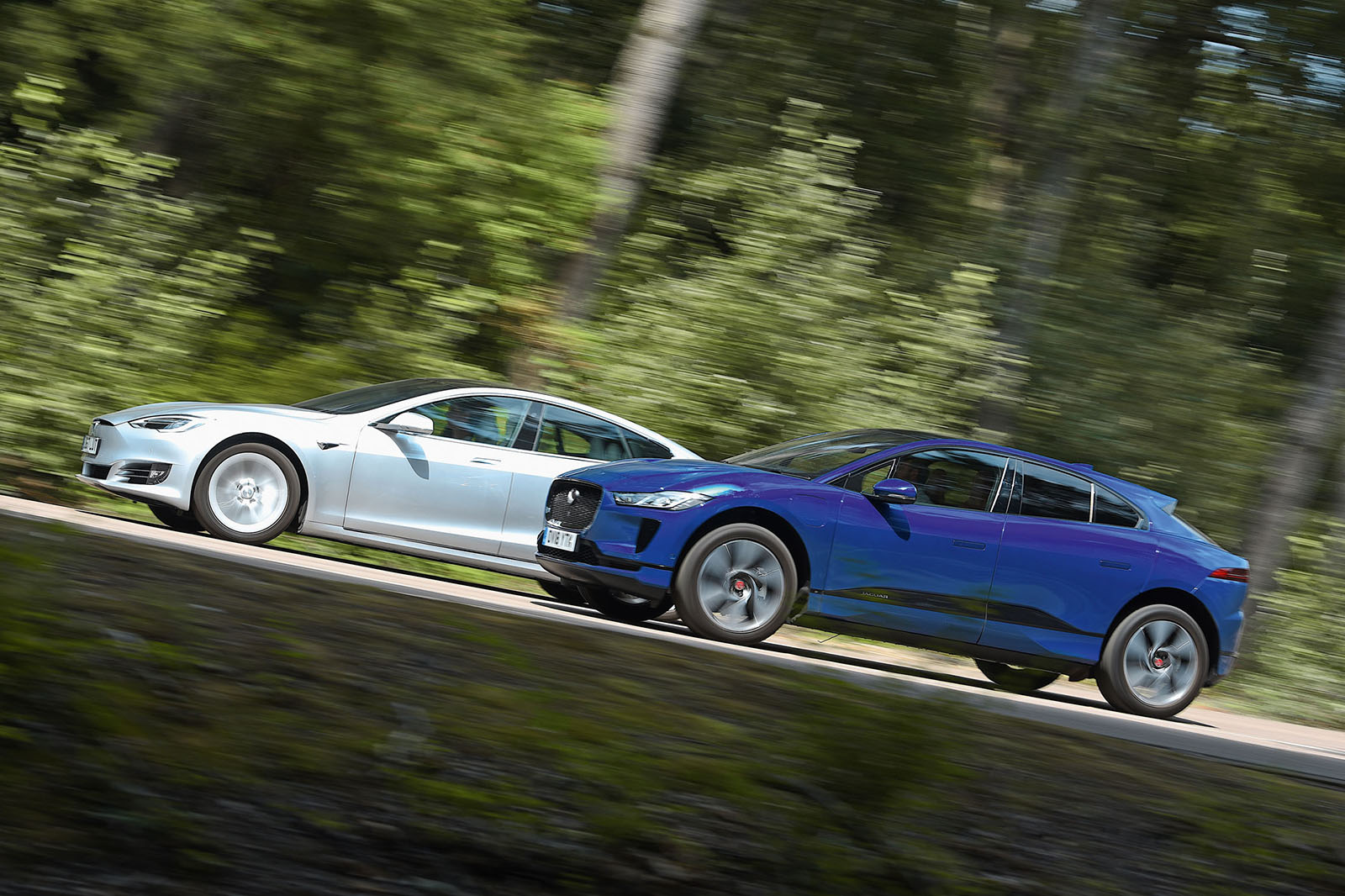 Sixty years later, the automotive world finds itself contemplating no less great an upheaval in its own future. Then as now we know the change is coming, and that for us the future is powered not by turbojets but electric motors. The difference now is that Britain's been playing the waiting game while America blazed this brave new trail. And it's been 10 years since a Tesla first went on sale, 10 years for Jaguar to contemplate what it got right and wrong in that time and prepare its response. And the Jaguar I-Pace is it – not just Jaguar's, nor even merely Britain's, but Europe's first large, all-purpose, premium electric family car. The opportunity to compare it with the inspired but now fully mature Tesla Model S was not one we could pass by.
The limitations of both are immediately apparent. Really we'd like to have gone somewhere beautiful and green to compare these allegedly environmentally saintly cars, but the rigours of testing and taking probably 50 times more photographs than ever make it to the page meant we felt obliged to take the somewhat safer option of shooting them on a Surrey test track and the public roads around it. Remember that, whichever wins this comparison.