Mercedes-Benz has previewed the design of its upcoming EQ A electric compact hatchback that will be revealed at the Frankfurt motor show this month.
The new car is set to become the German car maker's second dedicated electric model after the EQ C when it goes on sale in 2020.
Mercedes-Benz unveils electric EQA hatchback concept
As depicted in the latest image from Mercedes, the EQ A concept sports a smooth surfaced body, black panel grille and a series of distinctive light graphics in a styling treatment similar to that of the early EQ C.
Conceived to directly rival the BMW i3 and an upcoming production version of the Volkswagen I.D. hatchback, the new EQ A is among 10 new electric models being developed in a €10 billion program at Mercedes and planned to go on sale before 2025.
The initial EQ model, the EQ C was unveiled in concept car guise as part of a public debut for Mercedes' dedicated electric car EQ sub-brand at last year's Paris motor show.
Recent trademark applications suggest Mercedes also plans more luxurious EQ E and EQ S models.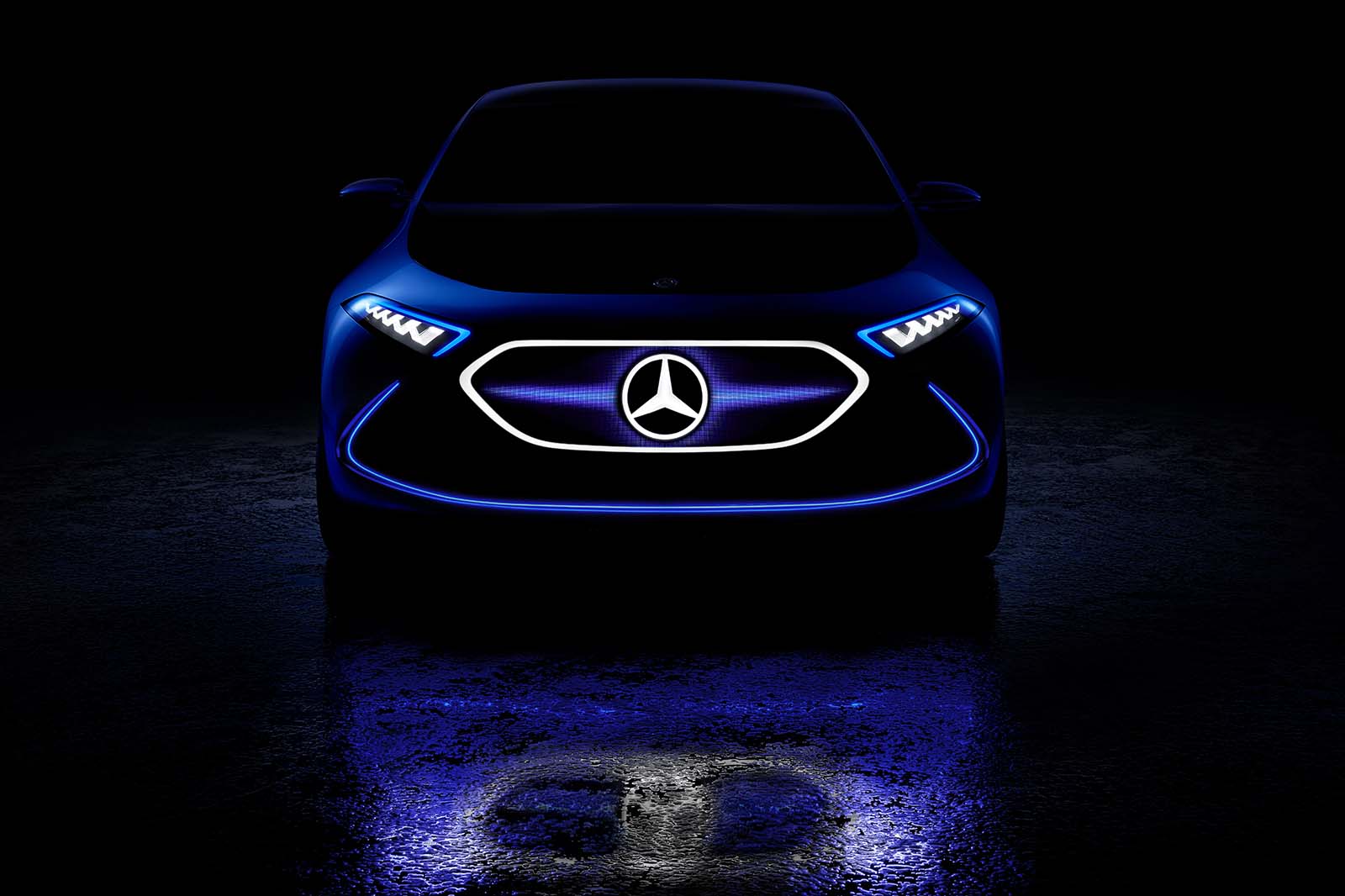 Described as a central pillar in Mercedes' bid to become an electric car leader within the next decade, the EQ A is expected to be the volume seller of the EQ line-up with a price-tag of under €40,000.
The second EQ model is also said to play an important role in the future of Mercedes parent Daimler's Car-To-Go car sharing division, with high level executives suggesting it will be offered on a Frankfurt in pictures: new Mercedes-Benz EQA concept
Opinion: Mercedes' EV brand launch will have an easier launch than BMW's i division
Mercedes EVA electric platform commences on-road testing