The Mercedes-Benz EQ electric SUV concept, unveiled at the 2016 Paris motor show, spearheads the German car maker's bold £8.5 billion push towards a future beyond conventional combustion engine-powered models.
Via its newly created EQ sub-brand, Mercedes chairman Dieter Zetsche recently announced plans to deliver no less than 10 battery-powered fully-electric and plug-in hybrid (PHEV) models by 2025.
The EQ concept acts as a rolling blueprint for the first truly dedicated series production Mercedes electric model, a high-riding rival to the Audi E-tron, Jaguar I-Pace and Tesla Model X. The production version of this concept will be called EQ C when it goes on sale in the UK in 2019.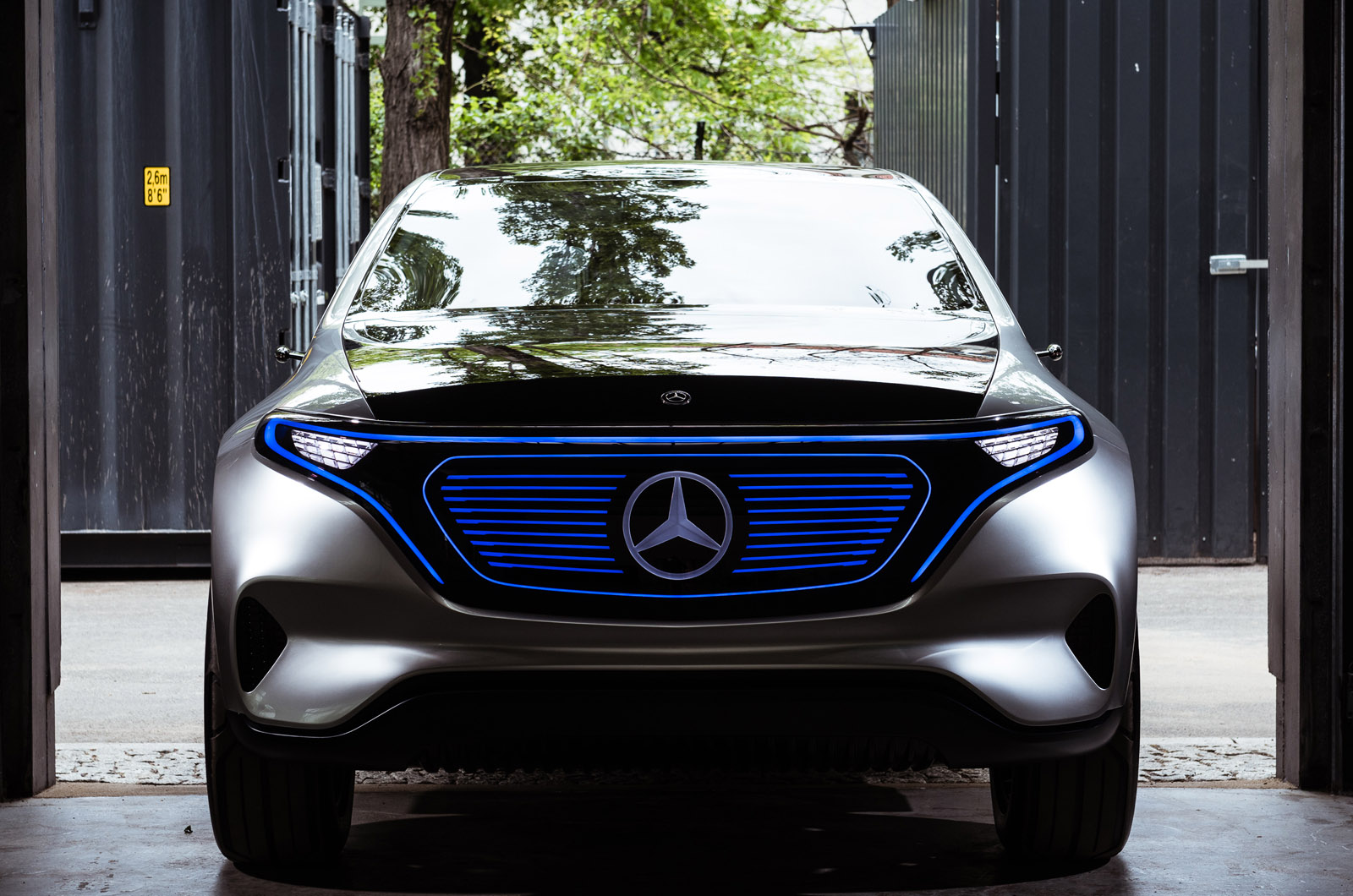 Its platform structure and battery-powered driveline are set to be used in up to four uniquely styled electric models by the middle of the next decade, ranging from the EQ A, through the EQ C and EQ E, up to an EQ S flagship.