The Mercedes-Benz EQ electric SUV concept, unveiled at the 2016 Paris motor show, spearheads the German car maker's bold £8.5 billion push towards a future beyond conventional combustion engine-powered models.
Via its newly created EQ sub-brand, Mercedes chairman Dieter Zetsche recently announced plans to deliver no less than 10 battery-powered fully-electric and plug-in hybrid (PHEV) models by 2025.
The EQ concept acts as a rolling blueprint for the first truly dedicated series production Mercedes electric model, a high-riding rival to the Audi E-tron, Jaguar I-Pace and Tesla Model X. The production version of this concept will be called EQ C when it goes on sale in the UK in 2019.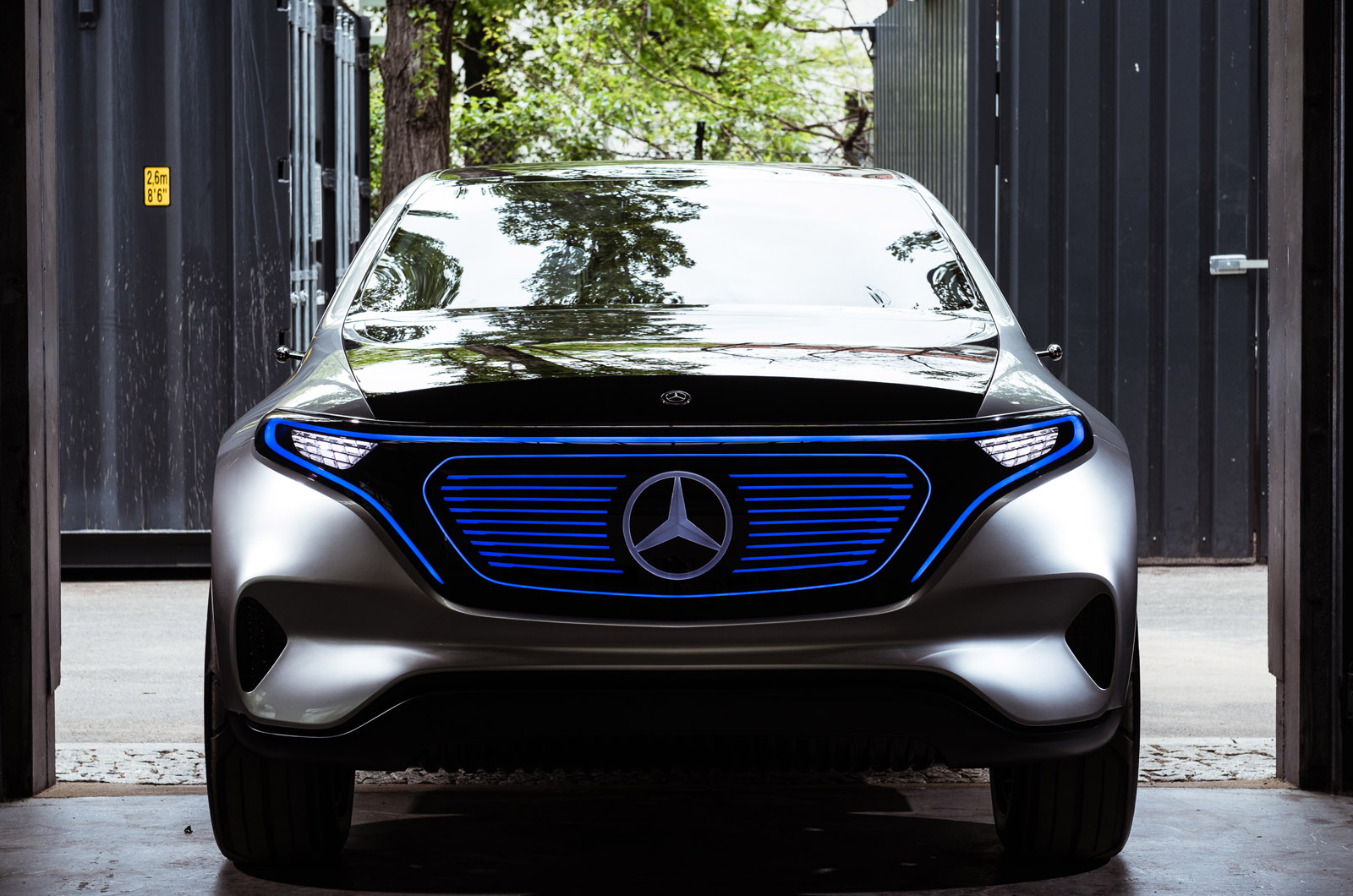 Its platform structure and battery-powered driveline are set to be used in up to four uniquely styled electric models by the middle of the next decade, ranging from the EQ A, through the EQ C and EQ E, up to an EQ S flagship.
We had a passenger in the EQ concept and can report it is a very different proposition to the company's sole electric car to date, the B-Class Electric Drive.
Design: EQ C echoes non-electric Mercedes models
Perhaps the most remarkable thing about the new electric car concept is how unremarkable it looks out on the street. While rival car makers are pushing futuristic appearances for their battery-powered offerings, Mercedes seems content for the first of its new generation of electric vehicles to possess close stylistic ties with its current line-up of combustion engine models.
To help boost the aerodynamic efficiency and create a "seamless aesthetic", as described by Thomas Zaelze from the company's advanced design studio, Mercedes' designers have resorted to a number of typical conceptual air-cheating measures.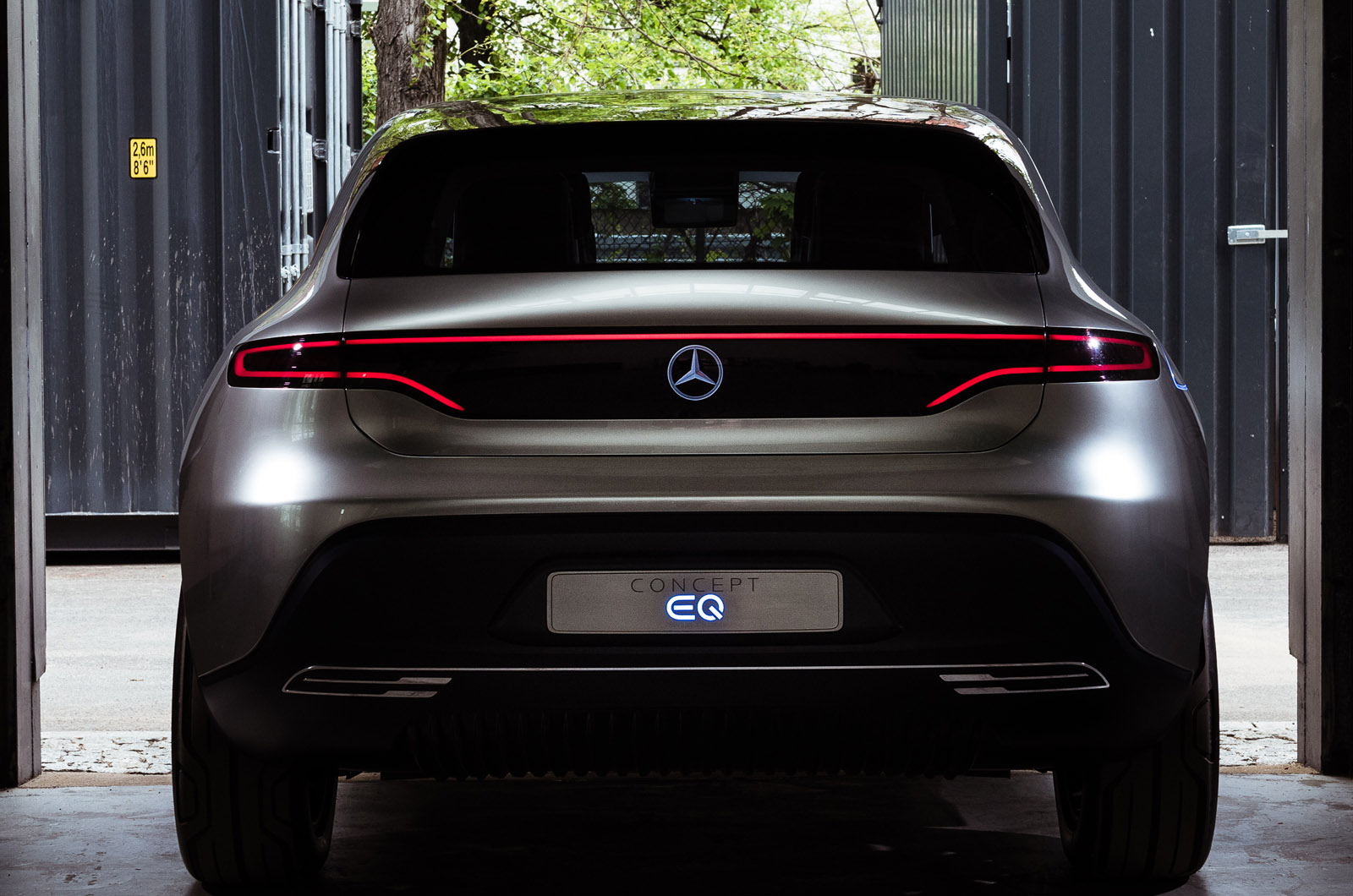 These include the concealment of the windscreen wipers beneath a flap within the trailing edge of the bonnet, the employment of digital cameras in place of conventional exterior mirrors, the deletion of traditional door handles in favour of a touch-sensitive opening function integrated into the B-pillars and the fitment of 21in wheels with an aerodynamically optimised spoke design.