The Lamborghini Huracan Performante has broken the lap record around Autocar's handling track during our comprehensive road test.
As part of our comprehensive road test, Autocar puts machines through their paces on a seven-corner, 1.53-mile handling track, located at the MIRA proving ground in Nuneaton. It's a high-speed track designed to take cars to the edge of their grip and test their high-speed stability. The quickest speed recorded on the track was 131.6mph, achieved by the McLaren P1 hypercar.
The Huracan lapped that circuit in 1min 05.30secs during a recent road test, which you can read in full in this week's Autocar magazine. It eclipsed the previous mark of 1min 05.70secs set by the Porsche 918 Spyder.
These are the top 20 cars to have lapped the Autocar handling track:
1 Lamborghini Huracán Performante: 1min 05.30secs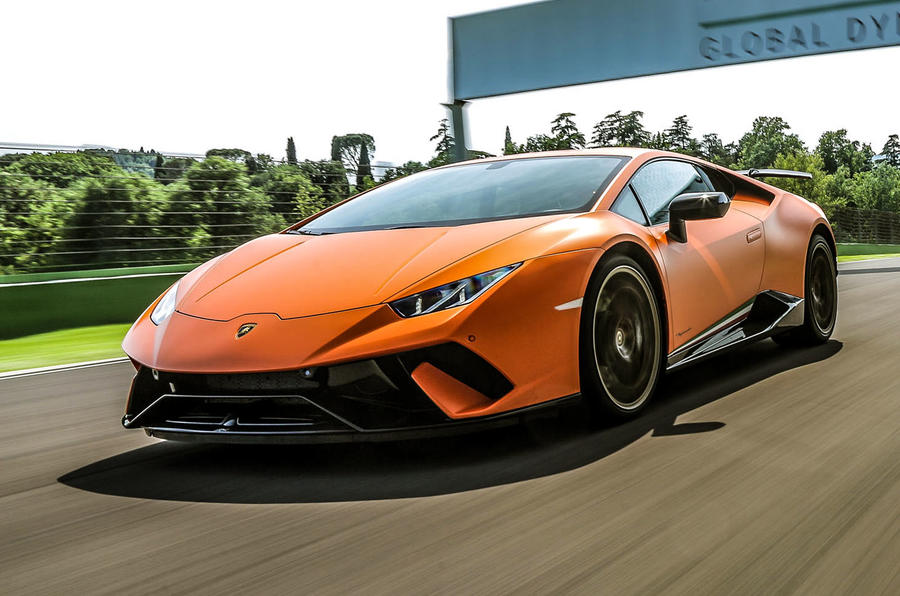 Lamborghini's done it; beating the mighty and long-standing first-place holder, the Porsche 918 Spyder around our dry handling track. The Performante's not just breaking hearts around our track, its recent performance at the Nürburgring has firmly rendered it a bedroom-wall favourite already.