The Nürburgring is the ultimate test track for developing new cars, whether they are out-and-out supercars or more modest hot hatches.
The challenge posed by the circuit and the variety of corners along the 13-mile course gives car makers unparalleled insight into where their machines work best, as well as where they need to improve.
As such, a Nürburgring lap record is something of an accolade for a manufacturer, and several have spent years honing their machines around the Nordschleife in the hope of being crowned the fastest of all.
These record laps can be divided between several different types of car. Take a look below to see the quickest lap times in all the major categories.
Fastest road-legal lap around the Nürburgring
Guided by Porsche works driver Lars Kern, the Porsche 911 GT2 RS completed a lap of the Nürburgring in 6 minutes 43.30 seconds, breaking the previous record by 4.747 seconds with an average speed of 115.5mph.
The GT2 RS was equipped with the Manthey Performance Kit, with changes to the chassis, aerodynamics and brakes, all of which have been specifically designed for the car. The kit also extends to additional flaps on the front spoiler, a carbon underbody and additional air guide elements around the front wheels. At the back of the car, there's a new spoiler, a modified diffuser and aero discs on the wheels, overall increasing front downforce from 49 to 70kg at 124mph, and from 93 to 200kg at the rear.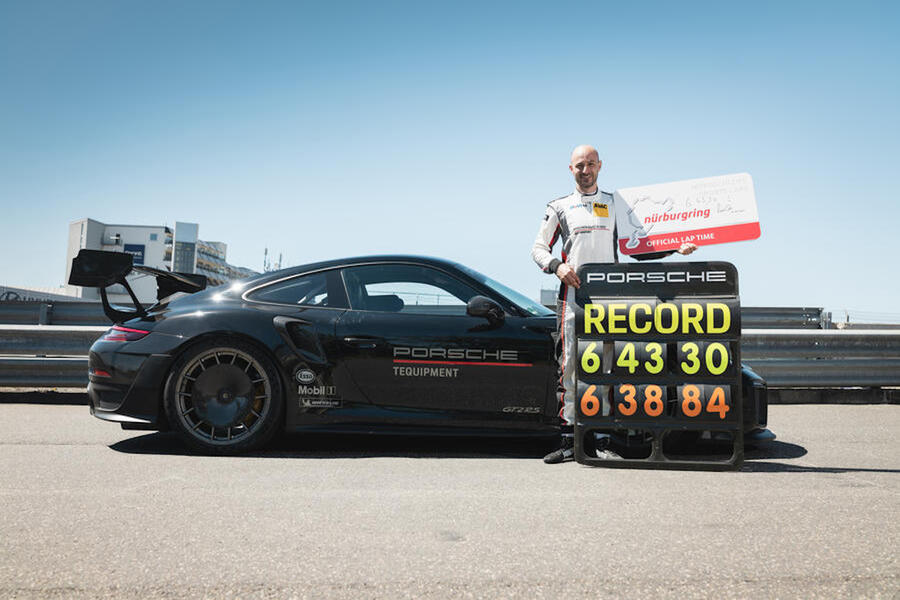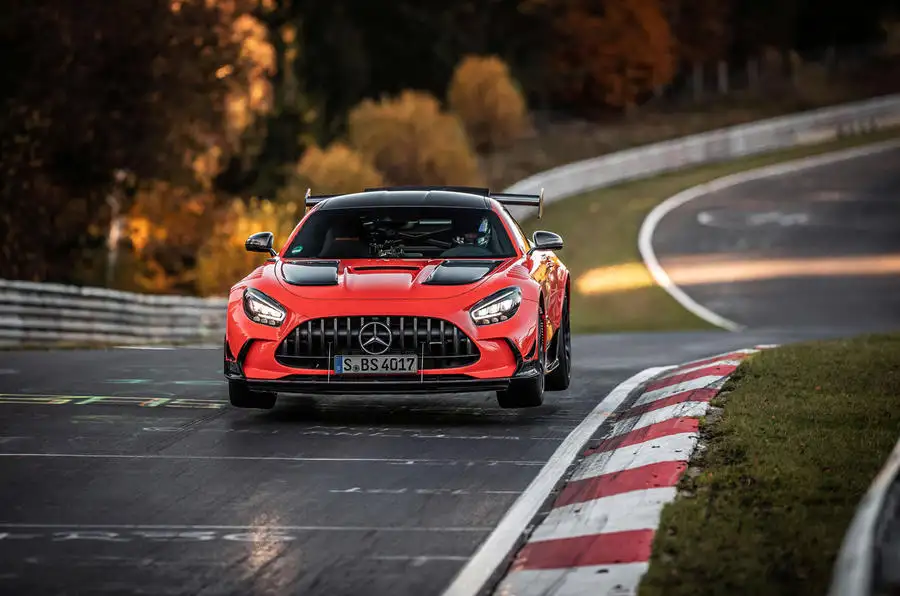 The ultimate version of Mercedes-AMG's flagship (for now) two-seater took the production lap record crown from the Aventador SVJ by just over 1.3sec. The 720bhp model, driven by the brand's GT3 racing driver Maro Engel, was unmodified from stock bar the addition of the optional Track package. The adjustable aero, camber and suspension were all optimised for the track, but Mercedes claims conditions were "less than ideal" due to low temperatures and some damp patches. This means another attempt could be in the works down the line.