Jaguar is working at top speed on an all-new £80,000-plus J-Pace SUV for 2021, designed to beat the Porsche Cayenne at its own game. A global trademark filing for the J-Pace moniker suggests that the model is edging closer to production, having been scooped by Autocar last year.
The Range Rover-rivalling SUV will have a brand-new shape inspired by Jaguar design director Ian Callum and an obvious on-road bias, but it will draw on the Range Rover for much of its running gear.
It will be the brand's fourth eye-grabbing entry into the gigantic global SUV market in just five years.
Jaguar stands on the edge of a highly profitable, much higher-volume future, based on rapidly rising sales of an SUV family that started with the F-Pace just two years ago and will probably account for two-thirds of its total sales in the early 2020s.
Opinion: The future of Jaguar starts here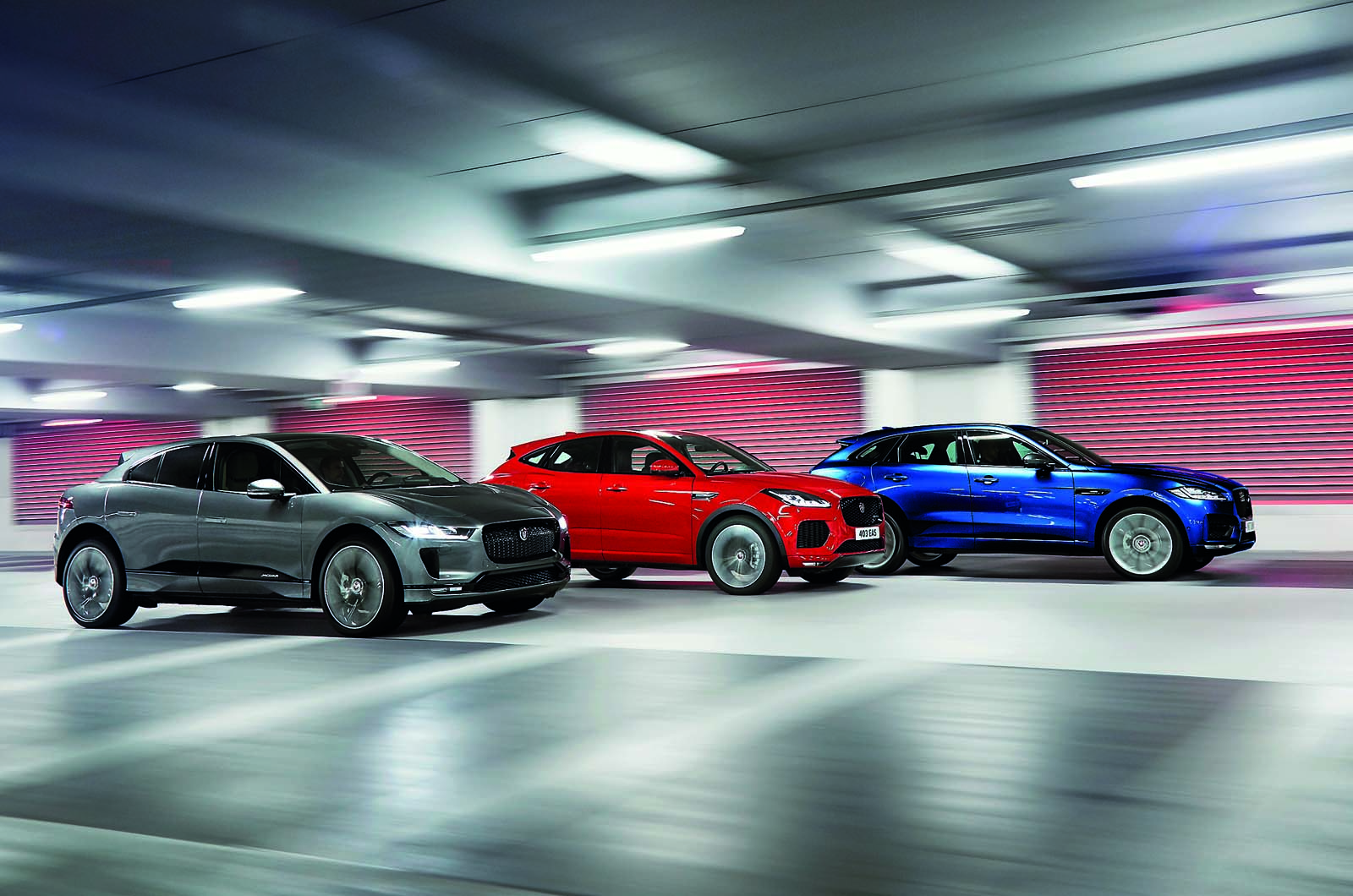 Also prominent in this progress will be a quick increase in the number of electrified Jaguars – both hybrids and full EVs – some of which will draw on the hardware, software and design influences of the revolutionary I-Pace, just launched.
The company, which promises at least one electrified version of every model by 2020, will keep its mix of performance-oriented saloons, SUVs and sports cars while accepting that burgeoning world demandfor soft-roaders is its real passport to higher sales and big profits.
Nine new Jaguars to expect in the coming years
The success of the 2016 F-Pace and the embryo success of the smaller, more affordable E-Pace are the main reasons for current improvements. However, company bosses are well aware that they need to continue producing upper- end models like the J-Pace to reinforce Jaguar's image as the home of substantial, luxurious performance cars. Key models of the near to medium future are next year's all-electric XJ limousine – which is being launched at that time to mark the 50th anniversary of Sir William Lyons' seminal XJ original – and the bigger, super-luxury J-Pace.