Tesla has shown its long-awaited new Roadster sports car in Europe for the first time at the Grand Basel motor show.
The Roadster, an all-electric four-seater machine that Tesla claims has a top speed exceeding 250mph, was revealed last year. The firm has now shown it in public for the first time at the Swiss event, although the white model on display appeared to be a design shell.
Tesla CEO Elon Musk revealed after the pre-production car's reveal that the new Roadster is a "base model", with faster versions are due. Tesla says the launch version, first confirmed during the launch event for the new Tesla Semi lorry in California,  will feature 10,000nm of torque (7376lb ft) from three motors. It can hit 60mph in 1.9 seconds, half-a-second quicker than the current fastest-accelerating Tesla, the Model S P100D.
Musk said the successor to Tesla's first production car, which went off sale six years ago, can accelerate from zero to 100mph in 4.2sec and complete a quarter-mile sprint in 8.9sec. He did suggest that producing a faster version of the car may cause some safety concerns.
"[An upgrade is] just a question of safety," he said. "Rocket tech applied to a car opens up revolutionary possibilities."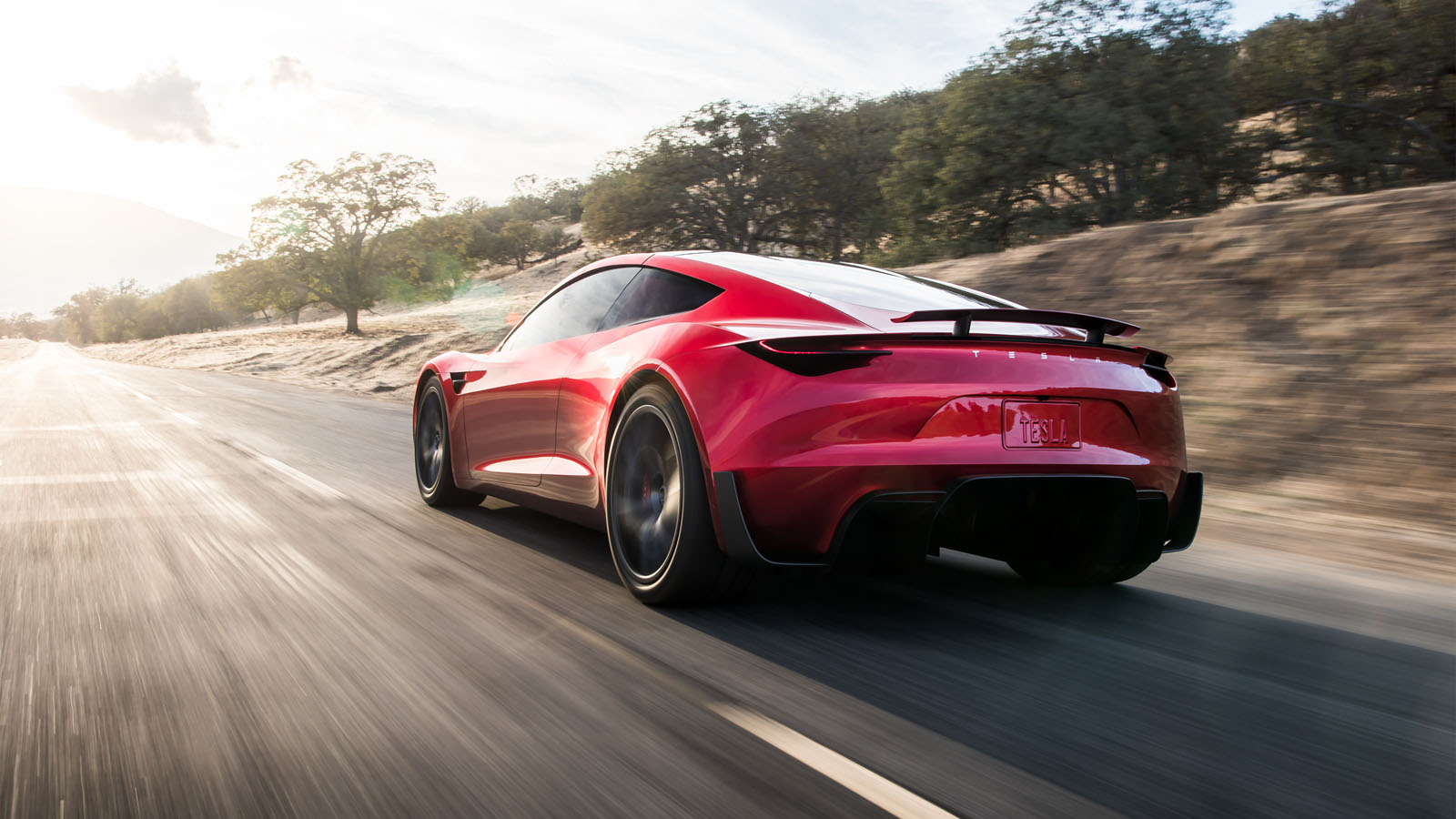 Tesla Semi lorry revealed with 5sec 0-60mph time
It is also claimed that the Roadster, which has a removable glass lid and wraparound rear section to give it a look similar to the Mazda MX-5 RF, will have a top speed of more than 250mph.
Musk revealed that the car's 200kWh battery pack enables it to have a 620-mile range, which is another new record for production electric vehicles. The previous highest-capacity battery produced by Tesla is the 100kWh pack with a maximum range of 341 miles in the Model S P100D, according to the American EPA test.
"The point of doing this is to give a hardcore smackdown to gasoline cars," continued Musk. "Driving a gasoline sports car is going to feel like a steam engine with a side of quiche."
The Tesla Roadster is pegged to arrive on roads in 2020, initially priced from $250,000 (about £189,000) for the first 1000 cars, which will be sold as Founders Edition models. Reservations for these cars are now open, with a payment of £189,000 required. Subsequent units will be priced from $200,000 (£151,020), with reservations available for £38,000.