It has been three years since we were last at Castle Combe for a Britain's Best Driver's Car (BBDC) contest. That was the 25th running of our event, also known as 'Handling Day', and on that occasion Ferrari's 458 Speciale took the honours.
But what was remarkable about Combe then – as, we hope, now – is that despite it being one of the fastest race circuits in the country, its age-old bends, lumps and bumps actually make it a real challenge for a road car. So, too, are the country lanes that criss-cross this part of Wiltshire. If a road car can impress at sensible speeds on difficult terrain like this, it can impress you everywhere.
In pictures: Britain's Best Driver's car 2017 - tech specs
So as autumn neared winter last month, we were back, with bleak November showers giving way to occasional sunshine and some of the harshest conditions in which to run a contest like this. Because, actually, it matters: these are the kinds of driving conditions we encounter all the time and we want cars that are entertaining in all of them, not simply when we're spearing towards magical sunlit uplands on driving holidays that, frankly, most of us will hardly have the time to take.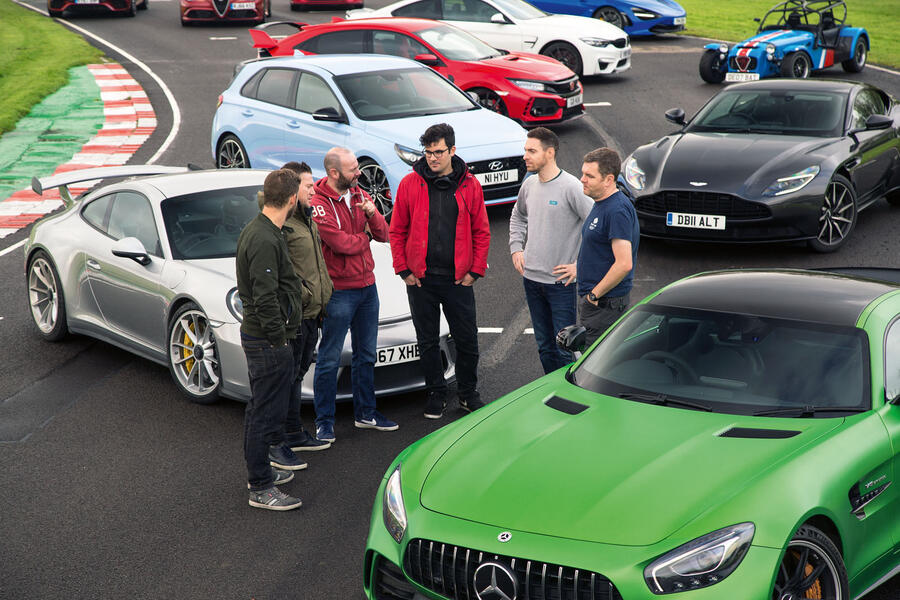 As ever, we have chosen the year's best cars, plus, almost, last year's winner. Except that it isn't, quite. Representing the Porsche 911 R from 2016 is the latest 911 GT3 – because it is new and it would be ridiculous to have two 911s here. You'll meet the other runners and riders as we go, but from the off, please know this: they are a superb collection of the best that motordom has had to offer in the past 12 months, and we wouldn't hesitate to recommend a single one of them. Now, onwards.
The Giant Shootout: It's All To Play For