This was never a given. We're not supposed to divulge secrets at this stage of the proceedings, but I can perhaps share with you the fact that had this contest taken place on road alone, there'd be two McLarens in the top three, with the 570S outpointing the 675LT.
By contrast, the Ferrari would have been beaten by not just both McLarens, but both Porsches, too. Then again, had we gone to only the track, well… I can't give that particular game away this early, but suffice to say there'd be rather greater cause for celebration in Maranello.
Nor should you escape with the idea that these three made it through to the final shootout by being the quickest, most exotic cars here. This is not, nor has it ever been, a contest to find the fastest car, nor the one most capable of generating the most cheek-rippling lateral g. Which is why, in years gone by, cars as modest as the Toyota GT86 and Mazda MX-5 have beaten many far faster cars to the crown. Yes, the winner must be exciting to drive, but also willing to involve the driver and provide him or her with the confidence to push right up to and, on the track, straight past the limit safe in the knowledge that even in the face of preposterous provocation, it will never, ever bite back. As you might imagine, such qualities are somewhat easier to provide in a modestly tyred, frontengined Mazda than a McLaren, Ferrari or highly specialist Porsche.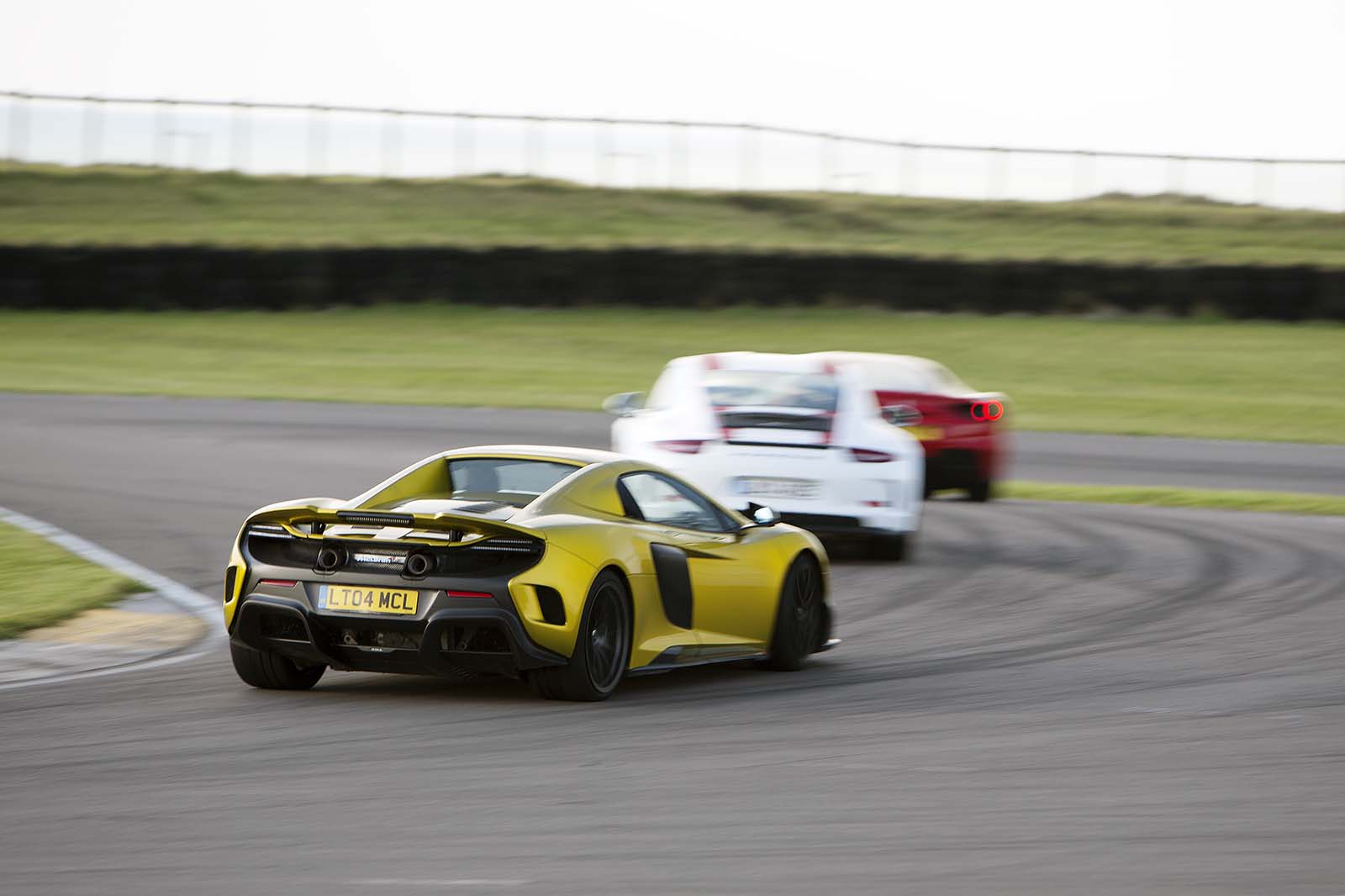 So be advised before we get to the details that this is the most fundamental and extraordinary quality that all three share. These three cars – the slowest of which would lap quicker than the fastest hypercars from just 10 years ago and the fastest of which would scare the hell out of the quickest hypercar made today – are the absolute opposite of the truculent, tricky prima donnas you might imagine. For all their speed, exotic specifications and mid or rear-engined layouts, what these cars do best of all is provide face-splitting, guffaw-inducing, awe-inspiring fun. And that's what makes our world go round.