'Future classic' is a phrase this most sober of buying guides likes to avoid, but in the case of the Mitsubishi Lancer Evo VI, we'll make an exception.
The model has all the ingredients for a healthy pension fund: scarcity (around 500 on the road or SORNed), desirability (an active fan base keeps the flame alive), pedigree (Evos were frontrunners in the WRC from 1996-99), technology (four-wheel drive with active yaw control) and performance (0-62mph in 4.4sec). All this and, thanks to a four-door body, room for the family.
See Mitsubishi Evolution for sale on PistonHeads
It arrived in 1999 priced at £31,000 and bowed out just two years later. Since then, used imports (in truth, even official Mitsubishi Ralliart cars required single vehicle approval) have continued to pitch up. They make excellent buys but good ones are quickly becoming more expensive.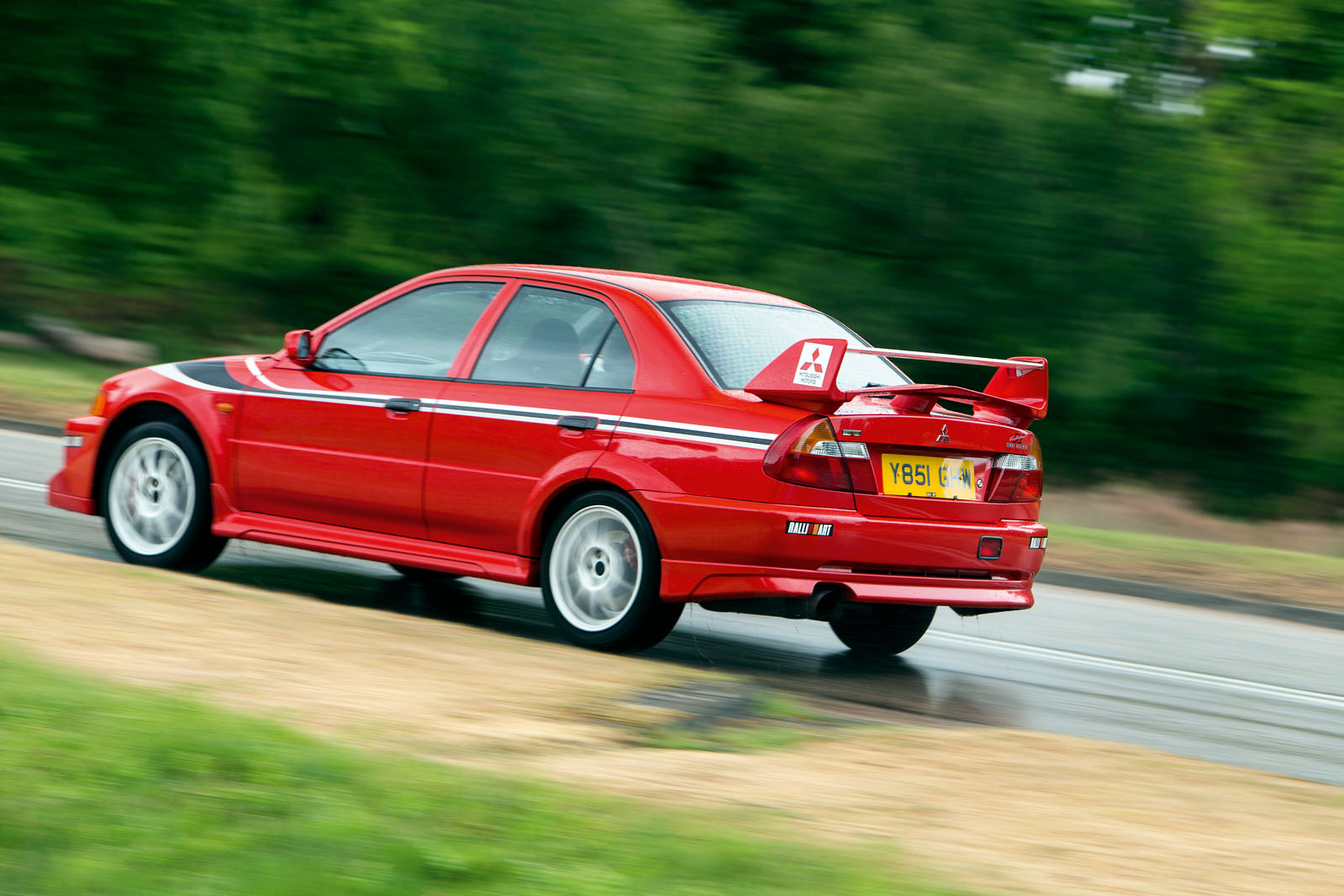 The 'standard' Evo VI GSR stole enthusiasts' hearts from the get-go. On paper, its 2.0-litre turbocharged engine produced 276bhp (although it's accepted that it was closer to 300bhp), and 275lb ft. Fed through all four wheels via a five-speed gearbox, it made the 1360kg car fast and exciting.
The key was its generous cooling. Not only did the Evo VI have a bigger intercooler and oil cooler than the Evo V, but it also had enlarged ducts in the front bumper, made possible by locating the numberplate to the side. That told anyone also considering a Subaru Impreza WRX that the Evo VI was 'serious'.
As if they needed reminding. After all, it had active yaw control (AYC), a system that minimises oversteer and understeer. Its body was stiffened with 130 additional spot welds and thicker gauge steel. The front suspension was improved with stronger, forged front knuckles; the rear with forged aluminium to reduce unsprung weight. In addition to its WRC-inspired mechanicals, it had showroom-friendly features such as climate control, Recaro sports seats and electric windows and mirrors.