It's that time again. That test again. Now in its 28th running, Autocar's Britain's Best Driver's Car (BBDC) competition has been the ultimate arbiter of greatness among new sports cars as varied as the original Lotus Elise and Honda NSX, the Lamborghini Murciélago and the Porsche 968 Club Sport.
It is the original big magazine annual 'supertest' and its format has been copied and adapted many times, but its endorsement is no less meaningful to sports car buyers today, and no less coveted by car manufacturers.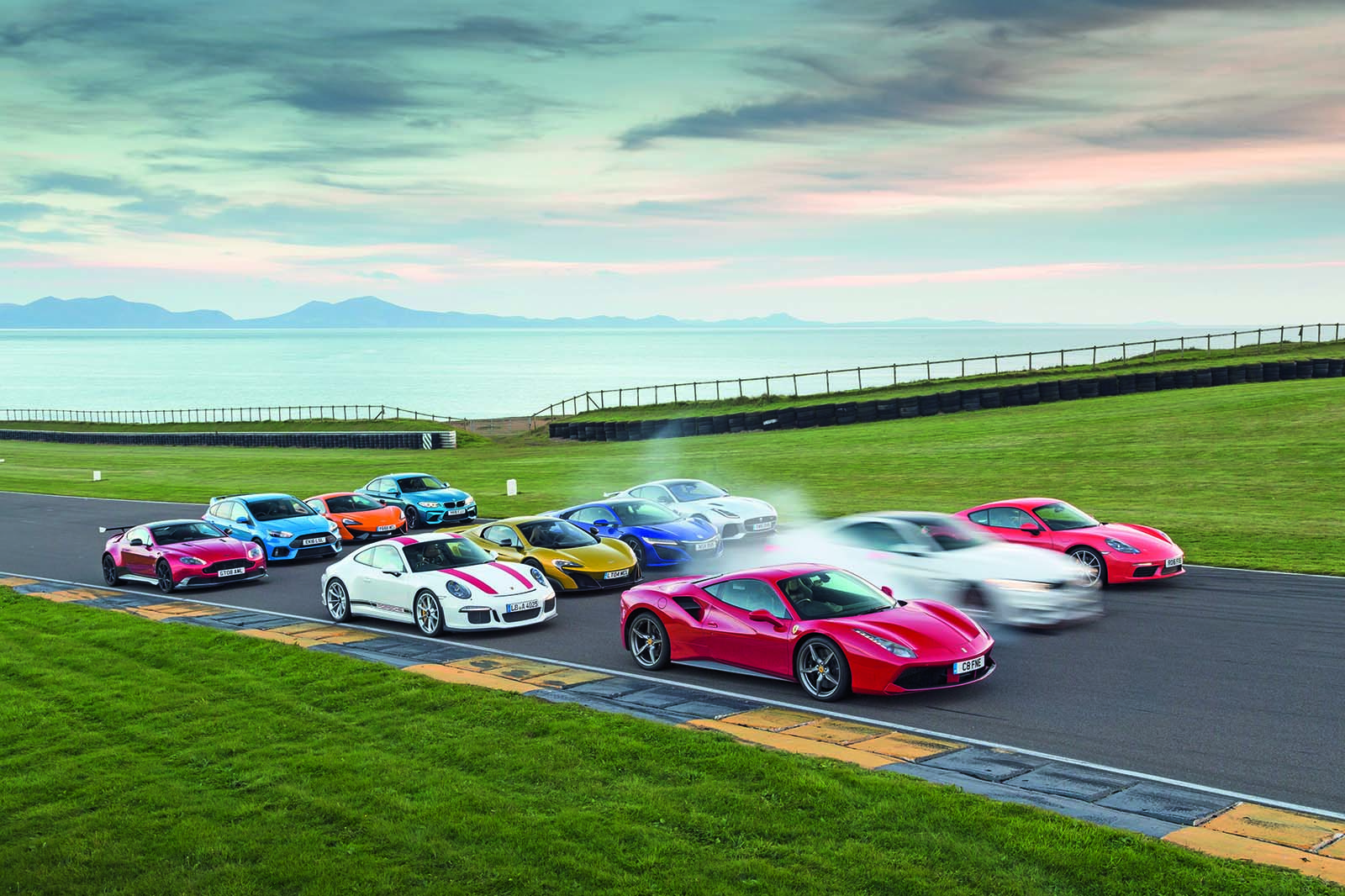 This year it was to the sublime roads of north Wales and then the spectacular Anglesey Circuit that we headed for the occasion. The weather couldn't have been better (as the images you're about to see should attest), nor the welcome warmer. Huge thanks are owed to all at Trac Mon for their hospitality. And for the at-the-wheel thrills, we're about to award the most glorious and glittering credit we can muster to the cars you're busting to read about: the Aston Martin Vantage GT8, Porsche 911 R, McLaren 675LT Spider, BMW M4 GTS, Honda NSX, Jaguar F-Type SVR and more.
Strap in, then, as we recount the tale of two flat-out days of driving, judging, documenting and arguing, conducted on both road and track, from behind the wheel of our reigning BBDC champion – the awesome Ferrari 488 GTB – and the 10 newcomers seeking to roar off with its crown.
ON THE ROAD
I am driving an Aston Martin Vantage GT8 to Wales. Initially, I thought I should have been in a DB11 – it is the most significant Aston in decades, after all – but my colleague Matt Saunders has dissuaded me. "We want a GT8, not a DB11, in this contest," he says, having driven both. "It's a driver's car. Trust me." So I do.
And he's right. Some car companies talk about a '50-metre test'. That's all the distance your brain needs to assimilate the messages it's receiving through your hands, feet, eyes and ears after you first get into a car. It begins to let you know whether you're in the presence of something special, or not. The GT8 wants about a tenth of that distance. In its case, the only thing you need 50m for is protecting your ears from the noise of its 440bhp 4.7-litre V8. In 2008 I raced a V8 Vantage and I swear it wasn't as loud as this one.
It is one of the last big naturally aspirated engines and next year it'll be replaced by a new Vantage's Mercedes-AMG V8, which will have two turbos. If, with the GT8, Aston was letting loose all the 4.7-litre naturally aspirated unit could do, it couldn't have picked a more magnificent send-off.