It's that time again. That test again. Now in its 28th running, Autocar's Britain's Best Driver's Car (BBDC) competition has been the ultimate arbiter of greatness among new sports cars as varied as the original Lotus Elise and Honda NSX, the Lamborghini Murciélago and the Porsche 968 Club Sport.
It is the original big magazine annual 'supertest' and its format has been copied and adapted many times, but its endorsement is no less meaningful to sports car buyers today, and no less coveted by car manufacturers.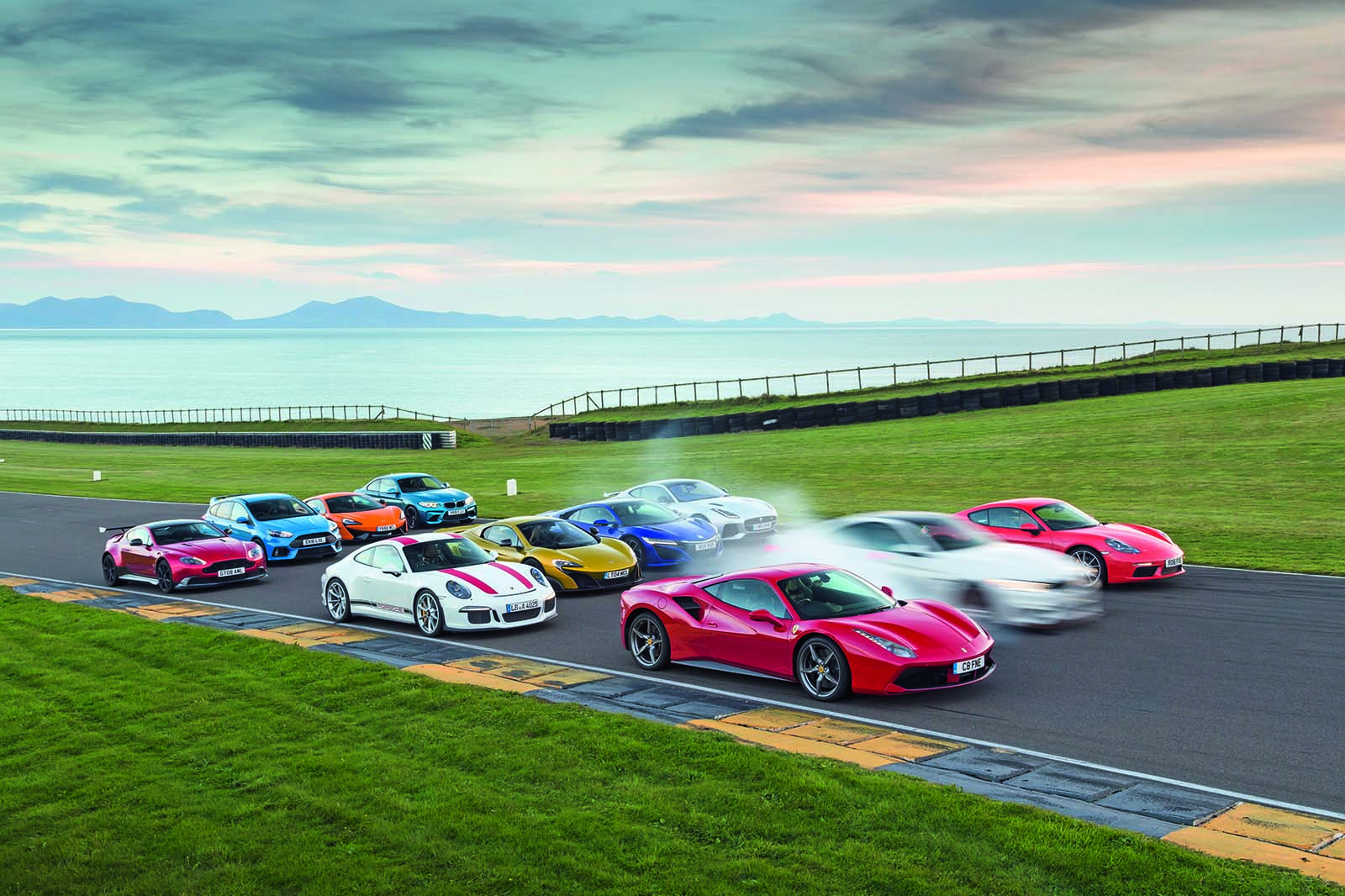 This year it was to the sublime roads of north Wales and then the spectacular Anglesey Circuit that we headed for the occasion. The weather couldn't have been better (as the images you're about to see should attest), nor the welcome warmer. Huge thanks are owed to all at Trac Mon for their hospitality. And for the at-the-wheel thrills, we're about to award the most glorious and glittering credit we can muster to the cars you're busting to read about: the Aston Martin Vantage GT8, Porsche 911 R, McLaren 675LT Spider, BMW M4 GTS, Honda NSX, Jaguar F-Type SVR and more.