BMW's next-generation BMW X5 has been shown in images leaked onto the internet by a Russian car site.
Large twin kidney grilles take inspiration from other recently revealed models, while slim rear taillights mark the car out from the smaller X3. It's the first uncamouflaged look we've had at the car, although BMW officially previewed the SUV in hard testing shots a few weeks ago.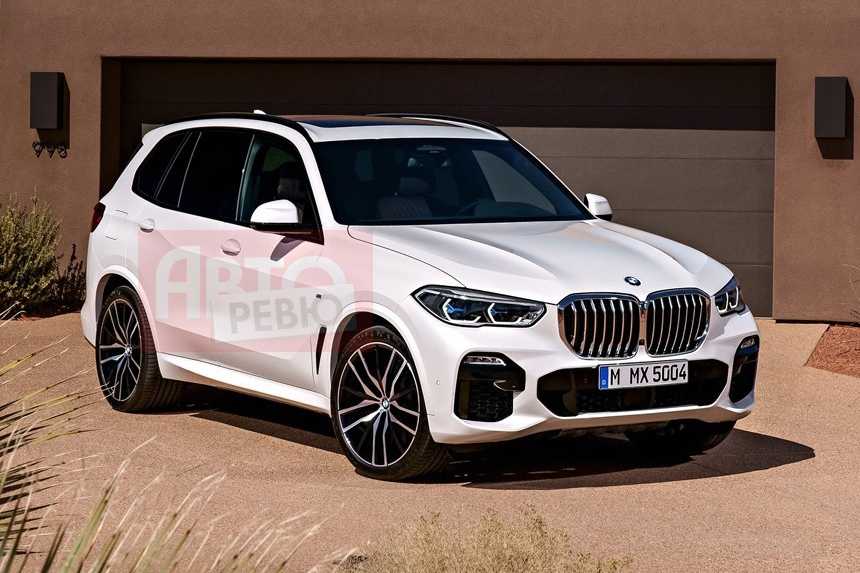 The X5 and BMW X5 M models tested in numerous conditions pre-launch, including the Nürburgring and Talladega circuit in Alabama, BMW's own proving ground in the South of France, and on public roads in Scandinavia, as the brand put the finishing touches to its Porsche Cayenne-rivalling model range. BMW boss Harald Krüger confirmed at the brand's Annual General Meeting that the X5 will arrive later this year; an October sales launch is anticipated.
Little information has been revealed alongside the shots, but BMW confirmed that an offroad pack will be able to change the car's characteristics to suit different terrains at the push of a button.
Previously, our spy photographers laid eyes on a new X5 M prototype that's been caught wearing production bodywork, providing a glimpse of what's to come from the most potent model. Beneath its nose is a heavily tweaked version of the current M SUV's twin-turbocharged 4.4-litre V8, and is likely to produce the same 592bhp as the latest BMW M5 super saloon.
That'd give it 25bhp more than the current X5 M and 30bhp more than the Porsche Cayenne Turbo S, ensuring the next X5 M becomes one of the market's most focused performance SUVs. The battle will heat up further when the next-generation Mercedes-AMG GLE 63, another of the X5 M's archrivals, reaches our roads at the start of next year with 603bhp from its new 'hot-vee' V8 motor.
BMW's performance push won't end with the new car's uprated powertrains, however, because, along with the rest of the new X5 range, the X5 M is set to benefit from the use of a much lighter structure. All models will be built using the same CLAR (cluster architecture) platform as the 7 Series, which incorporates steel, aluminium, carbonfibre and magnesium to offer a sizeable reduction in weight.