Mercedes-Benz will launch its next generation GLE and GLE Coupé models at the Paris motor show this September. The closely related models will have cabins equipped with the latest technology and new plug-in hybrid variants in a bid to take the fight to BMW's X5 and X6.
The current GLE - codenamed W166 - made its debut in 2015, and this successor, the W167, will continue to face that car's incumbent rivals, the Porsche Macan and Range Rover Sport, when it arrives in showrooms early next year.
The GLE has now been revealed - take a look at the production car here
The 2019-model-year GLE is described by senior officials from Mercedes' R&D headquarters in Germany as a "clean sheet design" with little relationship to the current model, which was launched under the M-Class banner in 2011 before being rebadged as part of a midlife facelift in 2015.
Mercedes has offered a first official glimpse of what's to come, providing a murky preview image (above), as well as sketches (below and gallery) of the GLE's new cabin, which features twin digital displays for the instruments and infotainment functions within a single panel. Unlike the free-standing units used by the A-Class, E-Class, G-Class and S-Class, however, the digital panel in the new GLE is mounted below the upper section of the dashboard.
The German car maker's boss of interior design, Hartmut Sinkwitz, said this provides a more integrated appearance: "We wanted to integrate the panel more seamlessly. It provides a greater feeling of sturdiness". Sinkwitz has played an important part in the transformation of the interior design of Mercedes models in recent years.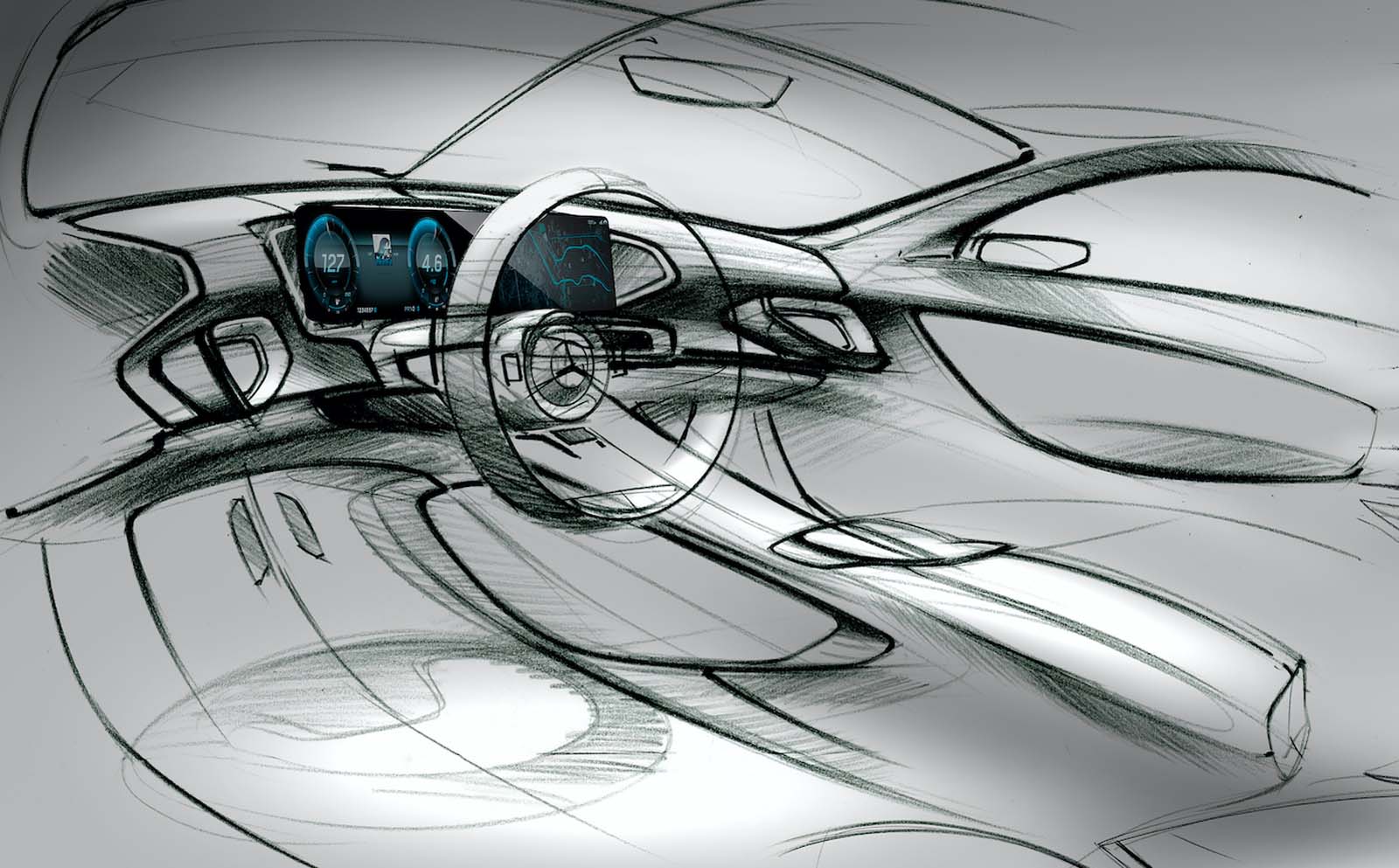 The GLE's panel supports two 12.3in digital displays as standard. They are supported by a new multi-function steering wheel featuring 18 controls, including two touch-sensitive pads within the horizontal spokes, as well as a larger touchpad within the centre console that replaces the rotary dial used by the outgoing GLE.