The 2017 Volkswagen Touareg has been confirmed for a late March reveal, with a revealing sketch showing the look of the car.
Although the sketch reveals much of the car's look, its full styling, front and rear was shown in the most recent spy shots, which show the car in two different specs, with two different colour choices. The SUV appears to have grown in length from the current car, with a sloping roofline and clear inspiration drawn from the Arteon, horizontal chrome detailing across the front tying the two designs together.
Full styling and details will be officially released on 23 March at an event in Beijing, but Volkswagen has revealed that the car will benefit from rear-wheel steering and air suspension as the brand aims to sharpen its handling over the previous model, as well as being available with a new digital instrument cluster, which Volkswagen has named Innovision.
Volkswagen T-Roc R: 306bhp SUV to be 'most agile in class'
A previously spotted model was largely covered, although it did have a light disguise over some of its details. It shows that the next-generation SUV will get a design influenced by its smaller sibling, the Volkswagen Tiguan, as well as the larger, US-focused Atlas.
The Touareg's headlights are sharper and more angular than before, while the tail-lights, which were previously hidden by fake light covers but were fully visible for the promotional shoot, are also far slimmer than before.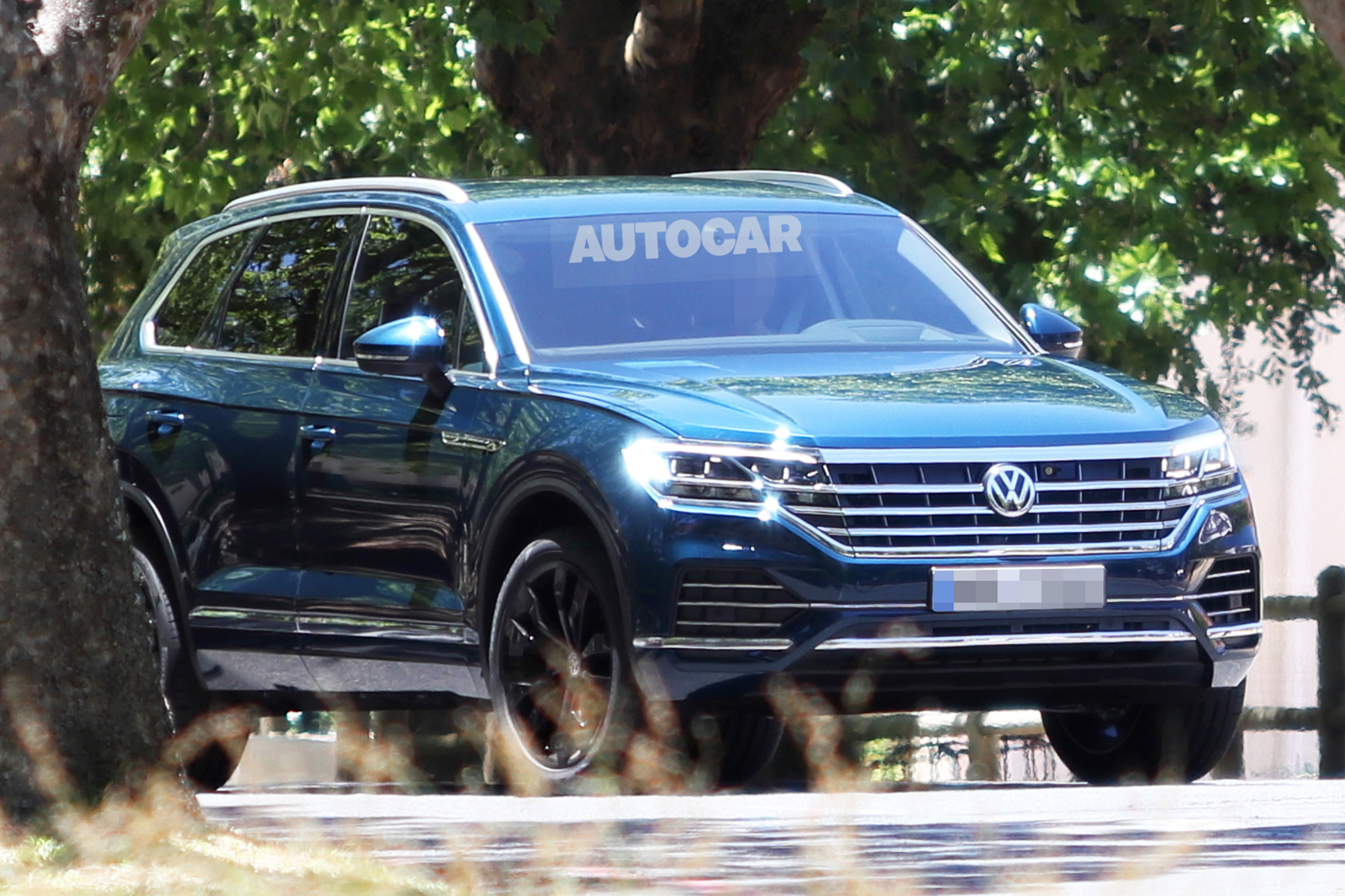 Earlier sightings also suggest that the next Touareg's interior will also be more premium than before, with higher-quality materials and a larger infotainment screen. This is intended to help it remain strong in the battle with the upcoming BMW X5 and the Volvo XC90. The car's look marks the push upmarket of Volkswagen's larger cars, the Arteon in particular.