Volkswagen has released new teaser images of its T-Cross entry-level SUV ahead of the model's official reveal at next week's Geneva Motor Show.
The car has now been revealed. Click here for the full story.
The new T-Cross concept is based on the Polo model and is expected to head into production in 2018 as a sub-£18,000 rival to the likes of the Mazda CX-3 and Nissan Juke, according to Wolfsburg.
Sitting in the line-up as a sister model to the T-Roc – a larger VW Golf-based SUV concept revealed in 2014 and due to reach showrooms in five-door form in 2017 - the T-Cross is Volkswagen's newest addition to its SUV model strategy. Both the T-Roc and T-Cross form part of a volume-segment SUV model strategy being fast-tracked by Volkswagen chairman Matthias Müller, according to a highly placed Volkswagen manager familiar with the company's future model portfolio.
"We will position production versions of the T-Cross and T-Roc underneath the Tiguan and Touareg in a part of the market that is currently experiencing large growth for SUV models, including Europe," said the manager.
Volkswagen T-Roc to bow at 2017 Genenva motor show
Both models sit on Volkswagen's highly-flexible MQB platform and are planned to be offered with a choice of powertrains, which consist of petrol, diesel, or plug-in petrol-electric hybrid drivetrains, together with front-wheel drive and four-wheel drive options.
As with its larger sibling, the production version of the T-Cross is planned to receive a uniquely styled exterior in a move aimed at providing Volkswagen with far stronger representation than that provided by the Cross Polo, which features the same basic exterior as the standard five-door Polo hatchback, in the keenly fought compact SUV ranks.
Volkswagen T-Roc: first sighting of future Nissan Juke rival
Styled under the guidance of Volkswagen brand design boss Klaus Bischoff, the T-Cross is expected to borrow elements from the T-Roc, including its full-width grille, side window graphic and distinctive wheel arches, in a bid to provide the two new SUV models with a common lineage in much the same way as the existing Polo and Golf hatchbacks. In the teaser images revealed by Volkswagen, new square daytime running lights can be seen, as well as a strong, commanding stance.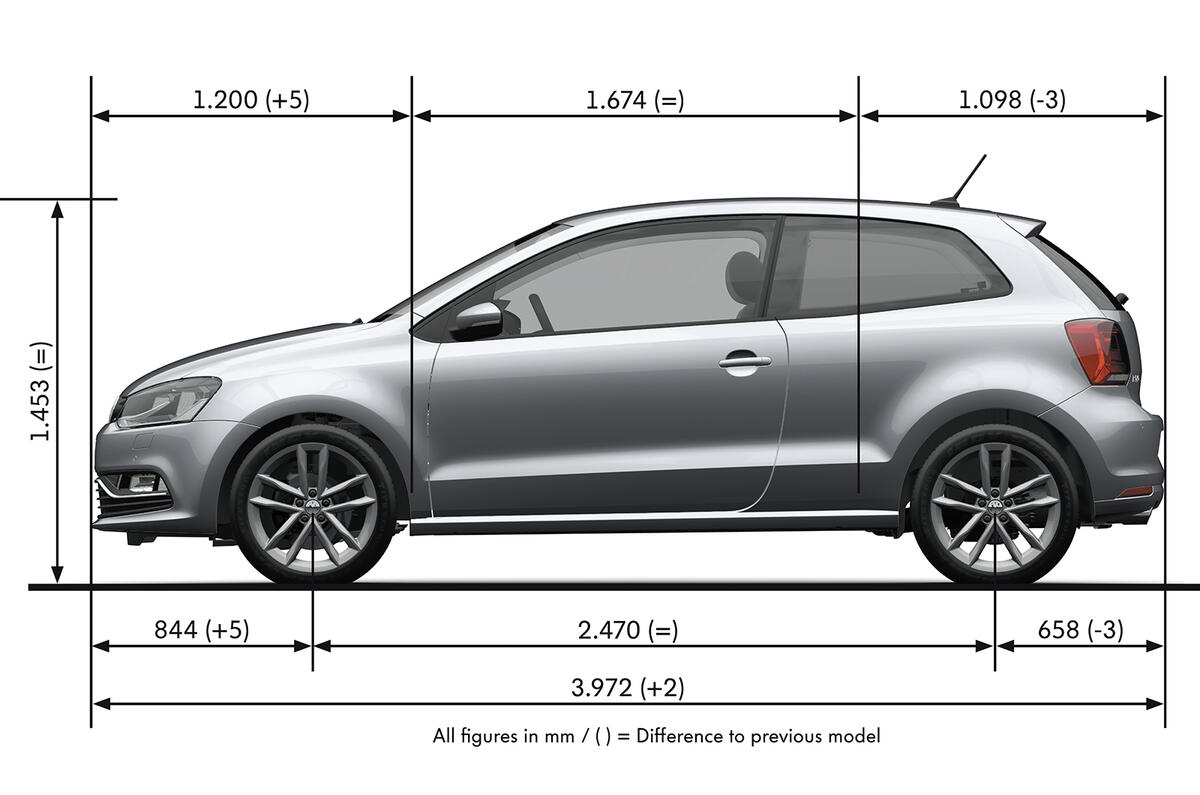 Despite the apparent visual commonality, though, Autocar understands the outer body of each of the new SUVs will use unique pressings unrelated to reach other. The size of the models also determines differentiation between the two, with the T-Cross set to stretch to around 4000mm and the T-Roc running to 4200mm.