Fernando Alonso recently decided to step away from Formula 1 in 2019, while continuing to compete in endurance racing with Toyota.
He's not the only former Formula 1 champion you'll find in the FIA World Endurance Championship (WEC): Jenson Button is also racing this year. And there are a host of other ex-F1 racers on the grid.
Essentially, the top LMP1 prototypes used in the top class of the WEC are arguably the fastest and most advanced racing cars you'll find outside of F1. But how do they compare from a driving experience?
One driver well placed to compare the two categories is Brendon Hartley. The 28-year-old New Zealander spent four years as a key part of Porsche's works sports car squad. Driving the Porsche 919 Hybrid, he won the 24 Hours of Le Mans in 2017 alongside Timo Bernhard and Earl Bamber and claimed a share of the FIA World Endurance Championship crown in both 2015 and 2017.
Near the end of 2017, he was given a surprise Formula 1 debut with Toro Rosso in the United States Grand Prix, which led to a seat for the rest of 2017 and then this season. That makes him ideally placed to compare F1 and endurance racing, both in terms of the car technology and the challenge for the driver.
Racing cars compared: F1 vs LMP1 sports car
First, the obvious: both F1 and sports prototypes are cutting-edge, bespoke racing cars, capable of delivering incredible performance far in excess of that of any machine you'll find on the road.
Both make extensive use of hybrid technology as well. F1 power units twin a 1.6-litre turbocharged engine with two hybrid systems, while the current endurance racing rules (which are likely to be replaced in a few years) allow for a wide combination of engine types and hybrid systems, with cars limited by how much energy they can use per lap. The 919 Hybrid that Hartley drove featured a 2.0-litre V4 petrol engine with two hybrid systems.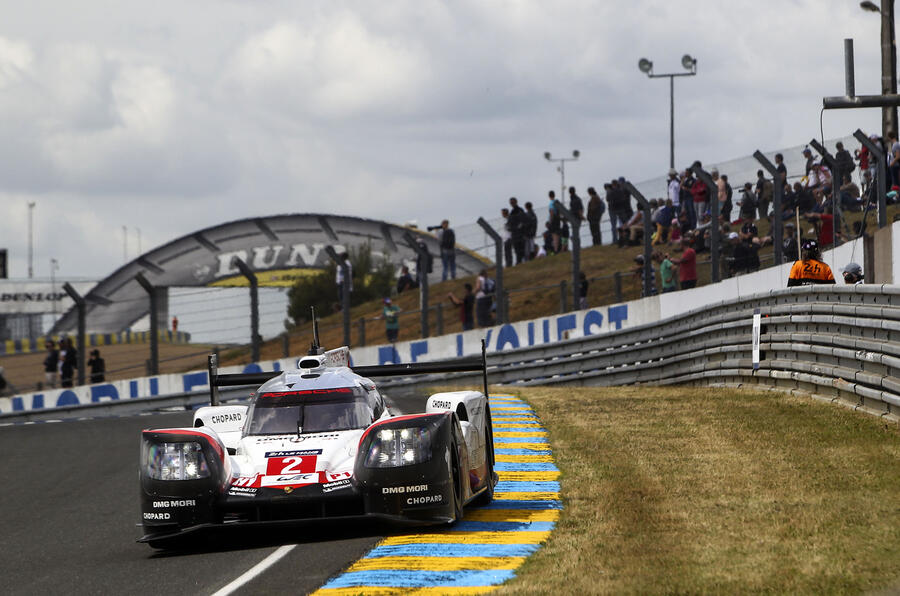 "The sports car project was equally as complex [as F1] in terms of the technology involved in the cars, but some of the elements are very different," says Hartley.
"The biggest difference in driving the two cars is that in LMP1 we had four-wheel-drive [through the hybrid system], while in F1 we have close to 1000bhp all going through the rear axle of a car that weighs less than 800kg. Those are impressive numbers and a lot to manage through your right foot."
Le Mans 2018: Alonso, Buemi and Nakajima score victory for Toyota
That's why, in terms of driving experience, Hartley believes a Le Mans prototype is no match for an F1 car. "The 919 Hybrid had huge acceleration due to the four-wheel drive: the initial thrust out of corners was incredible. But a modern Formula 1 car, no question, is the quickest race car in the world," he says.