Will the real Jenson Button please step forward?
If you followed his Formula 1 career, you might think him everything from an exhibitionist to a womaniser to a decent driver who ended up in the right car at the right time... or you might just as readily recall him for scooping the 2009 world championship, 15 GP wins, some of them sensational, and out-scoring none other than Lewis Hamilton over their three years as team-mates at McLaren.
If we're ever going to find out the truth, the time is now. Button's been out of F1 for 18 months, bar a one-off return in Monaco when Fernando Alonso did the Indy 500 last season, and is notably at ease with the world, be it in his private life – where he's settled with fiancée Brittny Ward, with whom he has set up home in Los Angeles – or his professional one, which includes racing Super GT cars in Japan, prototypes in the World Endurance Championship and various commentary and promotional jobs around F1.
Jenson Button - a career in pics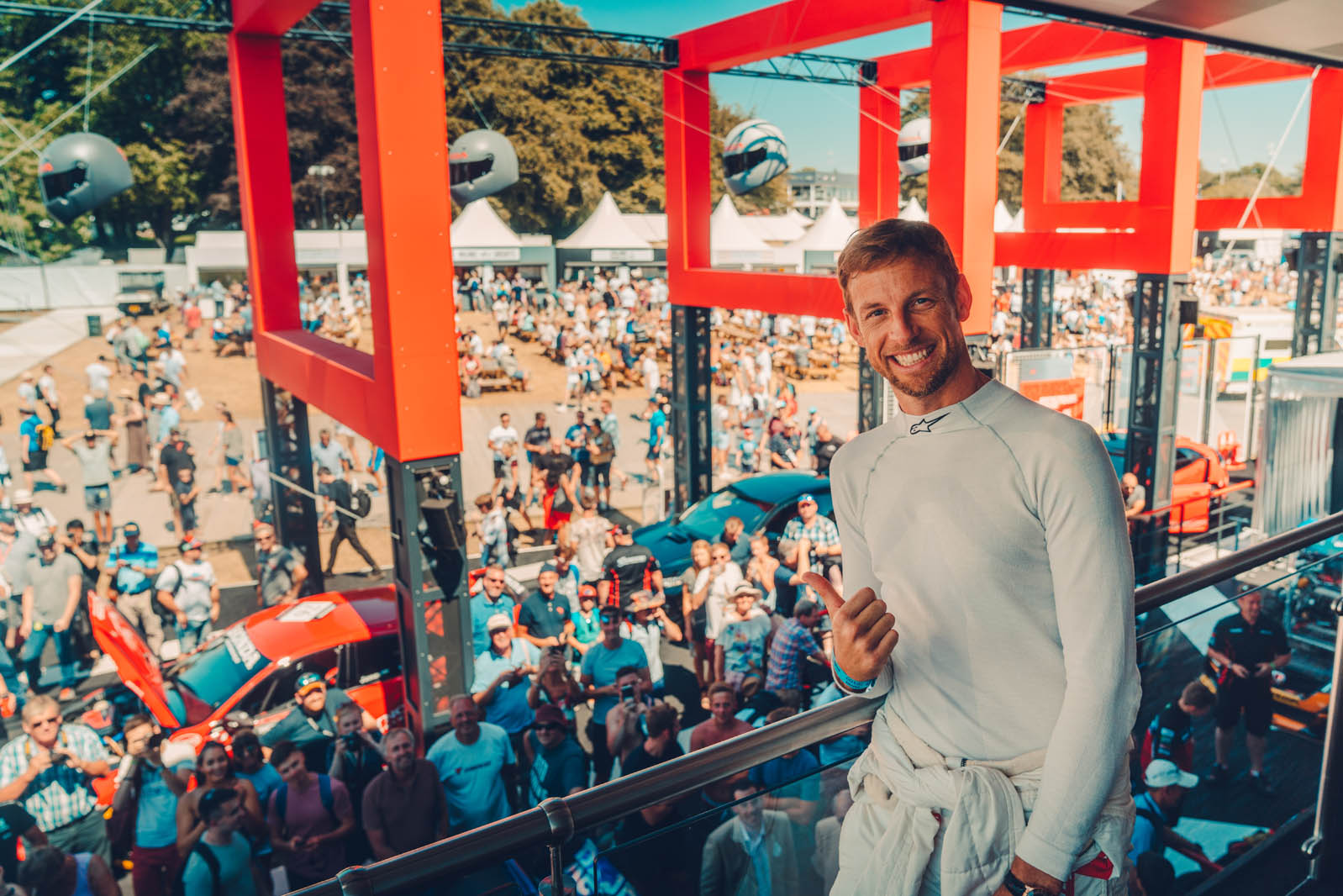 We meet at the Hungaroring, near Budapest, where Button is working for Honda on a promotional film. It's him, me, a small film crew and a concrete pit garage. No glamour, certainly, and few distractions.
He has spent the previous three days in Thailand, enduring a disappointing Super GT race because of weight ballast imposed on him and his team-mates for leading the championship. He arrived in Hungary at 2am, and from his full day at work is flying to the UK for three days, before heading to LA for four days and then coming back to the UK for the Goodwood Festival of Speed. Tired? "Shattered," he says, but with a smile lighting up his face. "It's probably a bit too much, but I wouldn't change a thing."
Button's early years are well documented, not least in his excellent autobiography, published last year. Most famously, he was plucked from Formula 3 aged 19 and made the Williams F1 team's driver, immediately becoming the darling of the British press – and carrying the burden of expectation despite his inexperience – in the wake of Damon Hill's retirement. That first year, 2000, was punctuated by ups and downs, but the highlights were more than enough to then earn him a two-year contract at Benetton when Williams found itself with three contracted drivers for two seats. It was at that point that his golden boy reputation started to diminish.