This year's 24 Hours of Le Mans ended with a feelgood story that will generate plenty of publicity: Toyota finally taking its first victory in the endurance classic, with Fernando Alonso part of the winning line-up. But behind those headlines, the battle at the front of the field was hardly a classic.
Sure, the two works Toyota TS050 Hybrids battled for glory and traded places on multiple occasions, but this really was a two-horse race. Toyota was the only works team running a hybrid car in the top LMP1 division, and its competition consisted of privateer teams running non-hybrid cars. Without denigrating the efforts of those teams, they were in a different league.
That's not intended to knock Toyota's achievements either. Surviving Le Mans is never easy (remember when a technical problem sidelined Kazuki Nakajima's leading Toyota in the final minutes of the race in 2016, gifting the win to Porsche?), and the firm also deserves credit for continuing to invest heavily despite having no rivals.
Le Mans 2018: Toyota and Alonso take first wins in endurance classic
The problem with the current LMP1 cars is that they're hugely expensive and complex. That was manageable when there were three manufacturers, but now that Audi and Porsche are gone, there simply aren't any other firms prepared to invest in the machinery - especially for a category that only really gains wider attention beyond motorsport fans for one weekend per year.
In that context, it was good timing to reveal new rules for the top class of endurance racing from 2020 onwards the day before this year's race. The new rules promise to slash costs by introducing strict aerodynamic and power controls yet still allowing manufacturers both considerable powertrain freedom and the ability to make cars that look like roadgoing models.
The new rules borrow from the success of both the LMP2 prototypes, which feature control parts and design elements to keep costs in check, and the GTE Pro class, which uses a Balance of Performance (BoP) system to ensure cars firms running a wide variety of machinery can fight for the win.
Before the start of this year's race, works Porsche driver Nick Tandy told Autocar how GTE Pro's intense competition arguably made it tougher for drivers than LMP1.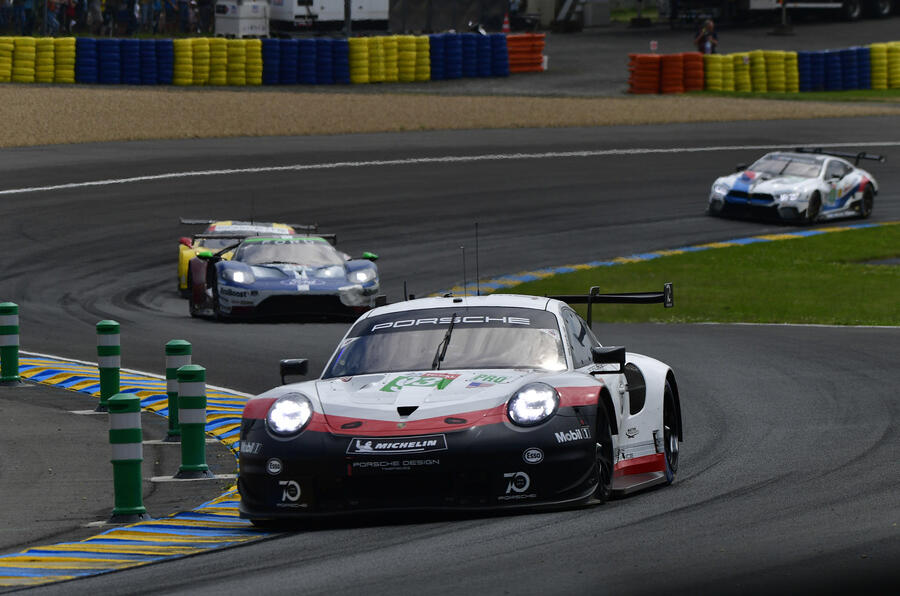 FIA confirms plans for hypercar-based Le Mans top class in 2020
The fact that both those classes are so strong bodes well for the new category. Former Formula 1 racer Paul di Resta was part of a high-quality driver line-up in LMP2 this year, making his Le Mans debut with United Autosports. And he was impressed by the division.