Porsche claimed a record 19th outright victory in the 24 Hours of Le Mans, in a gruelling race in which all five works LMP1 machines suffered major problems.
The trio of Timo Bernhard, Brendon Hartley and Earl Bamber topped the podium in their Porsche 919 Hybrid, despite seemingly dropping out of contention when they were forced to pit due to a motor generator issue in the fourth hour.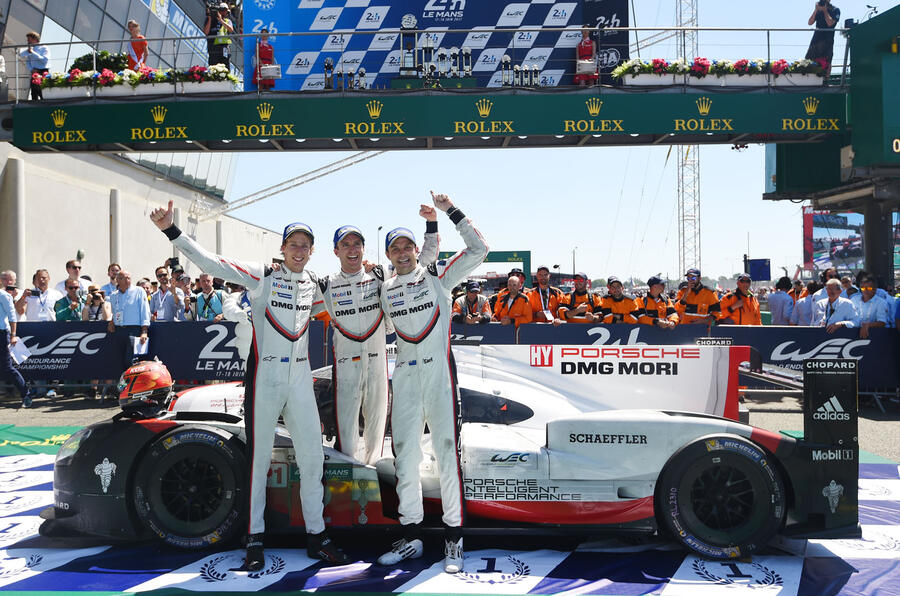 But they moved back into contention as the other works Porsche and Toyota prototypes hit trouble. The #7 Toyota TS050 Hybrid of Mike Conway, Kamui Kobayashi and Stéphane Sarrazin dominated the early portion of the race, until being sidelined by a clutch problem in the tenth hour.
The 24 Hours of Le Mans - by the numbers
The sister #8 machine of Anthony Davidson, Sébastien Buemi and Kazuki Nakajima had already fallen out of contention by that point, losing 29 laps after having to pit to replace the front motor and battery.
Toyota's challenge then crumbled entirely. 15 minutes after the #7 car's retirement, the third TS050 Hybrid suffered terminal damage after a clash with an LMP2 car.
Toyota's misfortunes handed the #1 Porsche of André Lotterer, Neel Jani and Nick Tandy a massive lead - but with less than four hours to go that machine was sidelined by an engine problem.
That set up a dramatic finish, with the second-division LMP2 Jackie Chan DC Racing ORECA of Ho-Pin Tung, Oliver Jarvis and Thomas Laurent assuming the lead, but being chased down by the recovering #2 Porsche.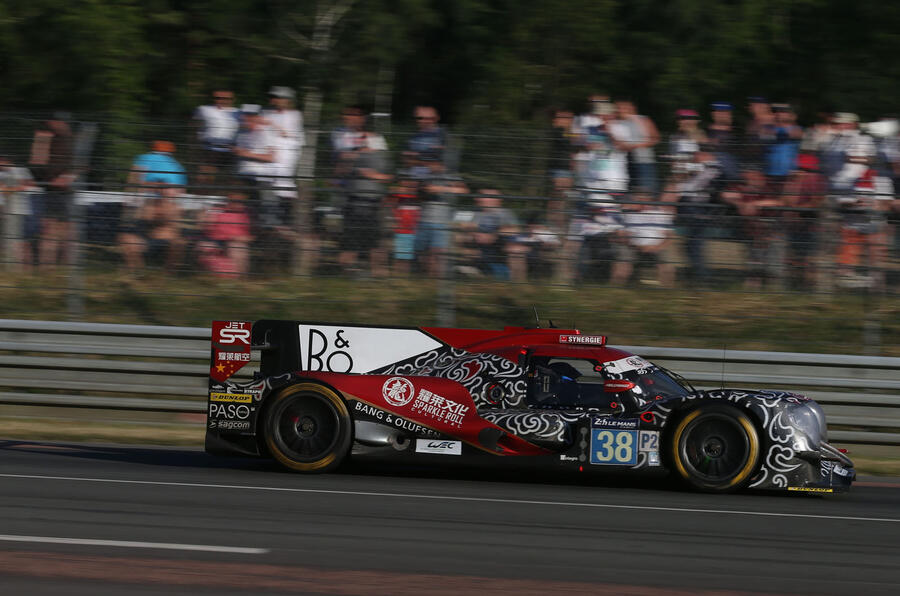 The faster LMP1 Porsche eventually regained the lead with just over an hour to go, and held on to the finish. Second place for the Jackie Chan ORECA was still the highest-ever finish by an LMP2 car. Fellow LMP2 runners Nelson Piquet Jr, David Heinemeier Hansson and Mathias Beche finished third overall.
GTE Pro: Aston claimed final-lap win
Aston Martin clinched a dramatic victory in the GTE Pro division, with the #97 machine of Jonathan Adam, Daniel Serra and Darren Turner snatching the lead on the final lap.