Honda has revealed the X-NV electric crossover concept at the Shanghai motor show.
The concept is based on the HR-V, which is sold in China by the Dongfeng Honda joint venture as the XR-V. It previews an upcoming EV that's being jointly developed by Dongfeng and Honda China and set to arrive in production form before the end of 2019 as Dongfeng's first mainstream electric model.
The X-NV Concept has revised front and rear bumpers to differentiate it from the XR-V, along with blue trim accents and two-tone alloy wheels.
The production model is set to be exclusively offered in China, as one of 25 electric models that Honda aims to have on sale there by 2025.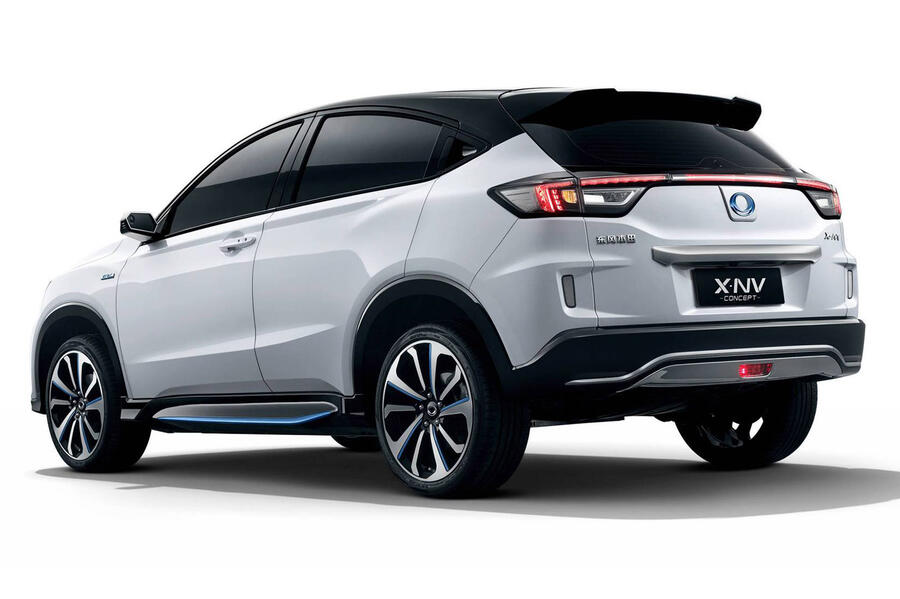 Few technical details of the concept are available, but the production version is likely to arrive with a similar electric powertrain to the Everus VE-1, an existing China-only EV based on the HR-V that's sold by the Guangqi Honda joint venture.
The VE-1 uses a 53.6kWh lithium ion battery pack to power a single 159bhp motor.
The X-NV will arrive at a similar time to the E city car, originally known as the Urban EV, which is set to make its global debut in production form before the end of this year.
READ MORE
Honda Tomo: student-designed city car pick-up shown at Geneva
2020 Honda Jazz to be hybrid only 
Honda confirms plans to close Swindon factory in 2021