Aston Martin has officially unveiled its all-important SUV, dubbed the DBX – a model designed to open a vital, perhaps life-saving, new tranche of its global business. The five-seat 4x4, powered by a 542bhp version of the 4.0-litre turbocharged AMG-sourced V8, will cost £158,000 before options and goes on sale today for deliveries next spring.
The DBX's striking fastback looks are revealed here for the first time, although the company has been teasing market watchers for many months by displaying disguised prototypes in public.
The Aston Martin SUV's arrival represents a unique case of a hard-pressed car company fighting fire with fire. Aston Martin, floated on the stock exchange just over a year ago, has had one of the toughest debuts ever for a listed company, shedding around three-quarters of its share capitalisation. But now that they're seeing hard evidence of the DBX – a model from the brand-new St Athan factory designed for sales in the still-thriving luxury SUV market – some analysts have begun recommending Aston Martin stock for growth, a development the company's hard-pressed CEO Andy Palmer always said would happen.
Aston has been working on the DBX project, including its new production hub in St Athan, Wales, since 2015 and driving its prototypes around in public for nearly two years. It aims to sell more than 4000 units a year, initially boosting total Aston volume by two-thirds to more than 10,000, by far the greatest output in its 106-year history. Aided by the DBX's sporty-looking fastback shape – with its traditional 'DB' grille, its elegantly sculpted haunches and its powerful, aerodynamic rear – market forecasts for demand are said to be strong.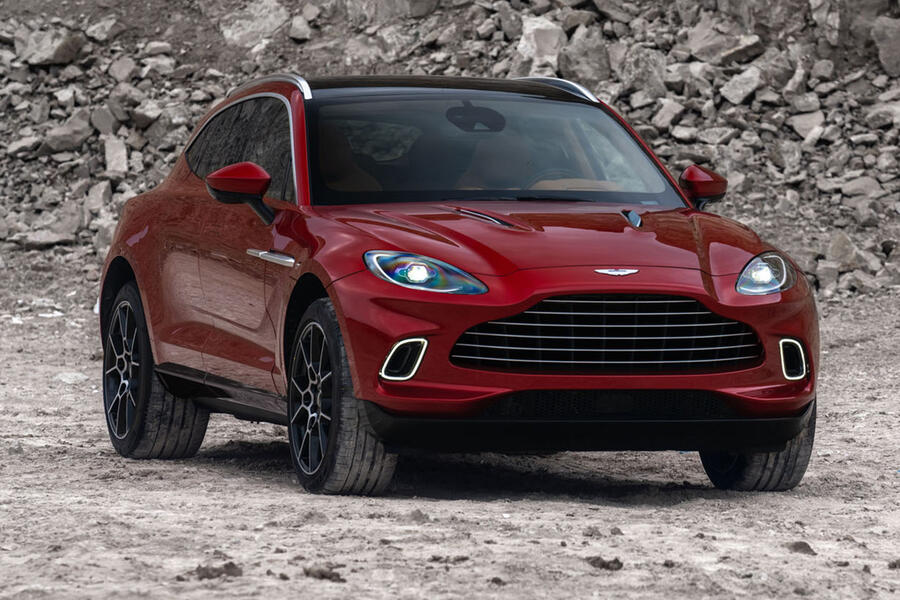 The DBX is a late-comer to the sporting premium SUV market: Porsche has been in it for the best part of two decades. Lamborghini and Bentley are more recent arrivals and even Ferrari has fast-maturing plans.