Aston Martin has revealed more technical details for its upcoming fully electric luxury saloon, the Rapide E, ahead of deliveries starting next year.
REVEALED: New Aston Martin Rapide E revealed with more than 600bhp
The limited-run model will be powered by two rear-mounted electric motors combining to produce "over 602bhp", according to the firm. The method of mounting both motors over the back axle differs from other electric saloons such as the Tesla Model S, which, when in dual-motor configuration, mounts one on each axle to give four-wheel drive.
The torque output is set to be close to 738lb ft (1000Nm), allowing the 50-70mph sprint to be completed in 1.55sec. A 0-60mph target of around four seconds has been set, a similar figure to the Aston Martin Rapide S on which the EV is based, although the true figure is yet to be confirmed. Pricing still has to be announced, too, but a Williams Advanced Engineering source was able to reveal that the car's kerb weight is "almost identical" to that of a regular Rapide.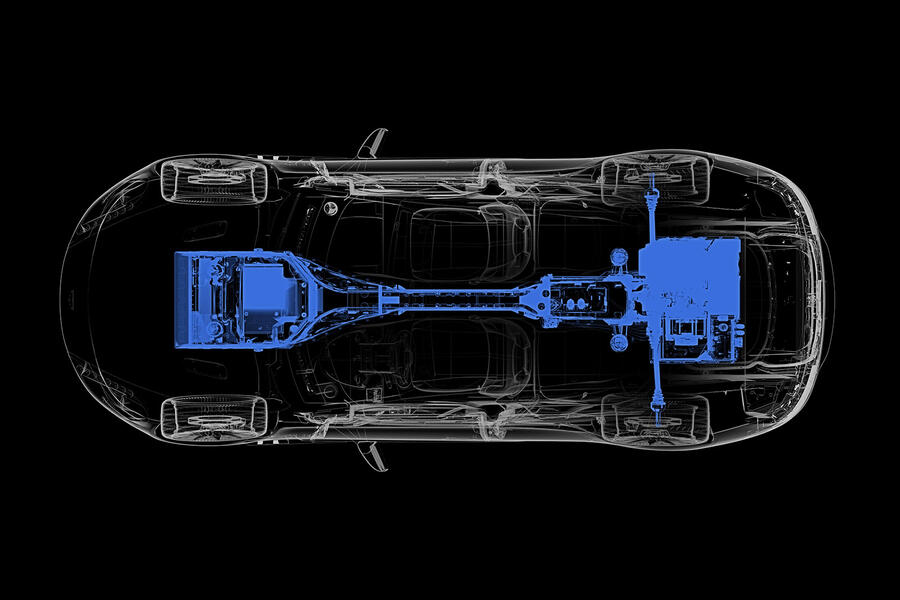 Aston claims it has engineered the Rapide E for "repeatable performance", meaning the quoted acceleration figures can be achieved in quick succession without the performance degregation seen in similar EVs. The top speed of 155mph (hence the release of just 155 units globally) can reportedly be maintained continuously for 10 minutes. ​
The powertrain underneath the Rapide E, engineered by Williams Advanced Engineering and assembled at a new facility in Coventry, uses a cutting-edge 800V electrical architecture. The technology will allow the Rapide E to offer a 350-mile-per-hour charge rate, allowing it to make use of forthcoming 350kWh DC chargers.