Audi chairman Bram Schott has granted production approval to the new A3 ahead of its UK introduction in mid 2020.
However, it will be another year before sporting variants of the new fourth-generation Audi model – including a rapid 417bhp RS3 with a new mild-hybrid drivetrain and revised electro-hydraulic four-wheel drive system – challenge rivals from Mercedes-AMG and BMW M.
The arrival of the new A3 has been delayed by more than a year because of fallout from the diesel emissions scandal and Audi's decision to prioritise development of its pure-electric E-tron models. However, the new A3 has been heavily reworked in a move that, one senior Audi official has suggested to Autocar, will make it the most advanced car in its class and a new benchmark in terms of refinement.
"It is better in every way, especially the interior, which is a real strong point and brings a true premium feel and digital features you otherwise only find in the luxury class," our source said. "We've also spent a lot of time on improving refinement, especially the ride quality, which our latest tests show place it right at the top of its class. With the move towards partial electric propulsion in plug-in hybrids, where there is no influence from mechanical noise developed by the engine, this particular area of development is more important than ever."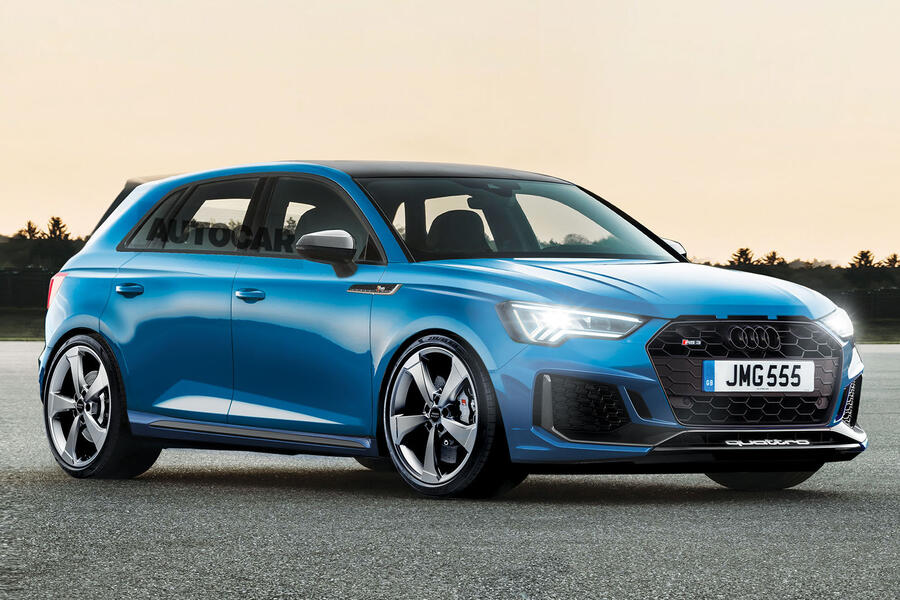 The new A3 sports a bold new look that links it closely with the smaller A1 and higher-riding Q3. The upcoming BMW 1 Series and Mercedes A-Class rival, known under the internal codename AU380, sits on a heavily re-engineered version of the Volkswagen Group's MQB platform.
The steel and aluminium structure is said to be lighter and more rigid than the platform used by today's A3 and includes developments that specially target vibration and noise reduction.